INFO
Item Reviewed
Fright Collector's Edition
July 4, 2014
RELEASE DATE
June 29, 2014
FEATURES
Widescreen Support
Interactive Jump-Map
Voice Overs
3 Difficulties + Custom Mode
Diary
COLLECTORS EDITION
Exclusive Bonus Chapter
Integrated Strategy Guide
Wallpapers & Concept Art
Soundtracks & Cutscenes
Achievements & Collectibles
Jigsaw & gift Shop
The story starts off with a bus crash, but the story in Fright definitely goes far beyond that. Fright is the latest game from the studio who has brought us Nightmare Realm franchise; but believe us, Fright is even more nightmarish.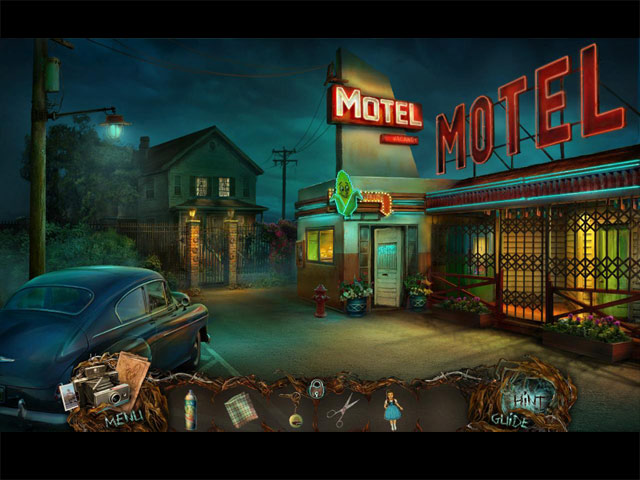 Fright explores the story behind the old-fashioned, nearly-abandoned city with a spooky cornfield and a lonely motel. The story in Fright is not really original and it sure could have gone much more further; still, the game caught our attention from the start. You will be interacting with several characters as you make progress through the game, both human and ghosts?. Each of them are portrayed by surprisingly great live-actor, with up-to-standard voice over and a fantastic effort at lip syncing.
Fright is not those kind of game that is filled with jump-scares that tease on your nerves. Fright plays mostly on the environment, the sound effects, the visuals and the overall atmosphere of the game; the developers did an amazing job with those aspects, which is the reason why Fright is so creepy. The visuals in Fright is ominously terrific; many of the locations in the game are intended to be dirty and a little grainy, just to add a little bit to the fear factor.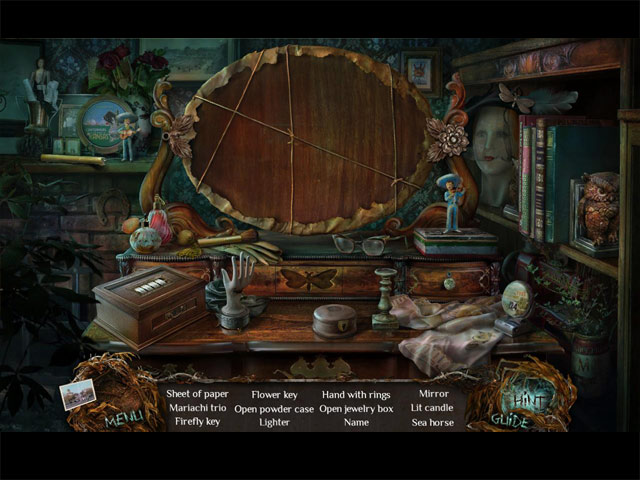 On the gameplay side, Fright is doing fine. It follows the simple rules of a HOPA game; nothing really innovative or challenging, but the overall experience is an impressive one. Fright involves a lot of backtracking; fortunately, the game includes a functional jump-map to help with that. The game focuses mainly on the adventure part, with hidden objects and puzzles here and there. The hidden object scenes are unexpectedly entertaining and creative; some of them tell some backstory and all of them are highly interactive. The puzzles, on the other hand, are not so great. We would not say they are unique, they suit more with the word 'unusual'. A few of them is fun and not too easy, the problem is that a number of them is frustrating and too linear.
Fright is satisfying in terms of length and quality. The main game took us fair 4 hours to complete and the bonus chapter, although a little bit short, adds a lot to the story. Other extra content can be found in the checklist above.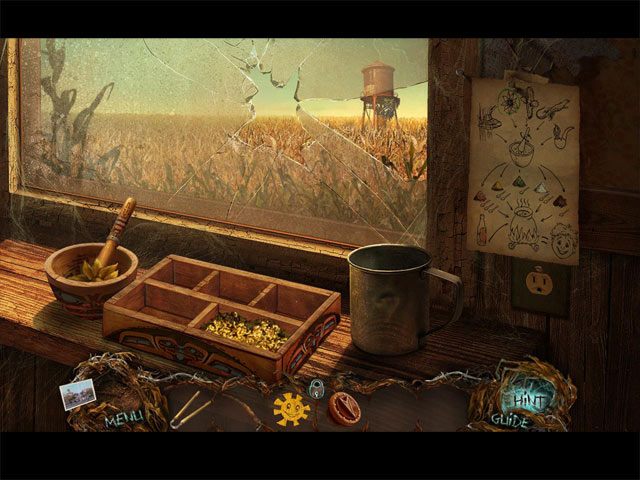 Growing My Grandpa, which absolutely oozes atmosphere in everything it does and is really cunning with the information it gives you, felt to us like a ly body horror experience. It was almost as if we had our own little eldritch child. The narrative offers some room for interpretation; you may think the story is […]
Nightmare Frames is an excellent story-focus point&click. We follow the adventures of Alan, a writer of 1980s horror films, in an intriguing thriller thanks to the developer's real talent for dialogue and character development. Along the course of the game, we grow to admire Alan, who at first has a somewhat repulsive attitude, as well […]
The Caregiver (TCG) is the most recent j-horror experience from Chilla's Art (CA), which hardly needs an introduction at this time! It's no secret that we're enormous fans of theirs; we'd like to review all of their games, but that's easier said than done because you need steel nerves and aren't prone to mini-heart attacks. […]