INFO
Item Reviewed
Dead Reckoning: Silvermoon Isle Collector's Edition
July 16, 2014
RELEASE DATE
July 13, 2014
DEVELOPER
Eipix Entertainment
FEATURES
Widescreen Support
Interactive Jump-Map
Voice Overs
Hidden Objects Vs. Bubble-Shooter
3 Difficulties + Custom Mode
Diary
Evidence Board
COLLECTORS EDITION
Exclusive Bonus Chapter
Integrated Strategy Guide
Wallpapers
Soundtracks & Cutscenes
Achievements & Collectibles
Replayable HOs & Puzzles
Souvenir Room & Bubble-Shooter
Making Of
Awards
Best of 2014
Editor's Choice
The famous actress, Veronica West ended her life by jumping off from the top of the lighthouse, or is it? As a detective, travel to the Silvermoon Isle and figure out whether this is her own  successful attempt at suicide or at somebody's else responsible. Eipix has brought us again, an undeniably fantastic HOPA!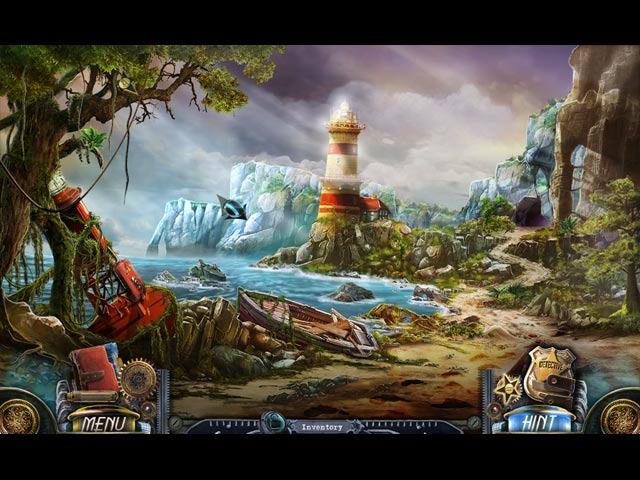 Dead Reckoning: Silvermoon Isle is no doubt another who-dun-it Hidden Object Adventure game. The thing is that Dead Reckoning is not just 'another' game of its kind, in fact, it is probably one of the very best detective HOPAs we have played so far. Dead Reckoning consists of a stellar plot, with interesting and unexpected twists, clever storytelling and an extremely captivating storyline that will keep your eye glued onto the screen from the beginning to the end.
Dead Reckoning puts your detective skills into great uses; unlike many other games, Dead Reckoning really makes us feel involved in the game. We love the Interrogation Scene feature of this game, in which you can interrogate each character and make a judgement whether he or she is lying or not. At times, you also have an Inspection Scene where you need to be a little more observant and seek details of a specific event. Moreover, Dead Reckoning includes an Evidence Board – this is an area where you can organize and collect your thoughts and ideas together, nicely done!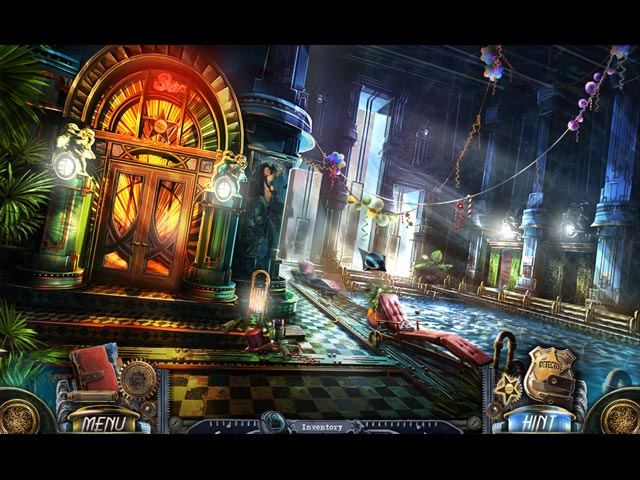 Eipix is really going through a release schedule frenzy right now, so we are delighted to see that the team has not traded its quality for quantity. Actually, Dead Reckoning looks more awesome than any other Eipix games. The visuals are definitely mind-blowing, bright colors, superbly detailed, gorgeously beautiful and the graphics have a certain depth to it that you have to experience to understand. The audio team did an amazing job as well; the soundtracks and the atmosphere of the game fit like a glove, voice-overs are top-notch and the sound effects are splendid.
On the gameplay side, Dead Reckoning: Silvermoon Isle is not an awfully challenging game, but at least it is not downright straightforward. The hidden object scenes are very entertaining, with a mix of different searching modes. The puzzles are on the easy side, but they come in great variety and many of them are pretty creative. The game is also accompanied by some innovative tasks, smart interactions, a nicely-exquisite interactive map as well as a handful of collectibles and morphing objects.
Eipix is known for its more-than-worthy extra content and Dead Reckoning follows along that same line. For us, the main game ended just before the 4 hour mark and the 45 minute bonus chapter is very impressive.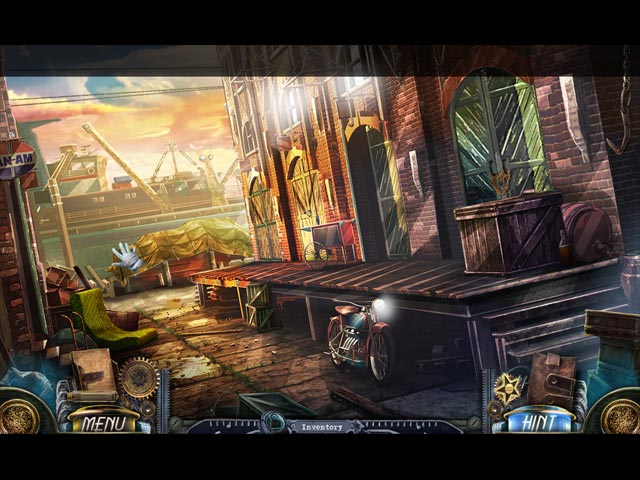 Br the InvestiGator will likely satisfy your needs for the foreseeable future if you're loing for a point-and-click adventure game with competent visuals, anthropomorphic animals, a respectable beat-'em-up minigame, and a respectable number of alternate paths that lead to various interactions with characters as you progress. In this hybrid of an Adventure game and a […]
A well-written drama with excellent acting, Telling Lies captures the essence of contemporary living. The characters go about their daily lives, which are centered on technology and social media. They use sites for video messaging to communicate. And practically every element of their lives is intertwined despite the distance between them. A series of one-sided […]
A classic whodunit, Tangle Tower has a vintage and contemporary feel to it. With clearly unrealistic puzzles, clever commentary, and a lot of click ticking, hunting for clues, and speaking to witnesses, it pays homage to classic point-and-click games. However, the game doesn't come across as a carbon ; rather, every design decision you come […]