INFO
Item Reviewed
Dark Parables: Ballad of Rapunzel Collector's Edition
July 1, 2014
RELEASE DATE
June 27, 2014
FEATURES
Widescreen Support
Voice Overs
3 Difficulties + Custom Mode
Diary
Parables
COLLECTORS EDITION
Exclusive Bonus Chapter
Integrated Strategy Guide
Wallpapers & Concept Art
Soundtracks & Cutscenes
Achievements & Collectibles
Bonus Puzzles
The acclaimed Dark Parables series has now come to the seventh title, Ballad of Rapunzel. Princess Rapunzel is suspected for releasing the deadly pollens all over the kingdom of Floralia. Expose the dark forces behind this evil plan in Dark Parables: Ballad of Rapunzel.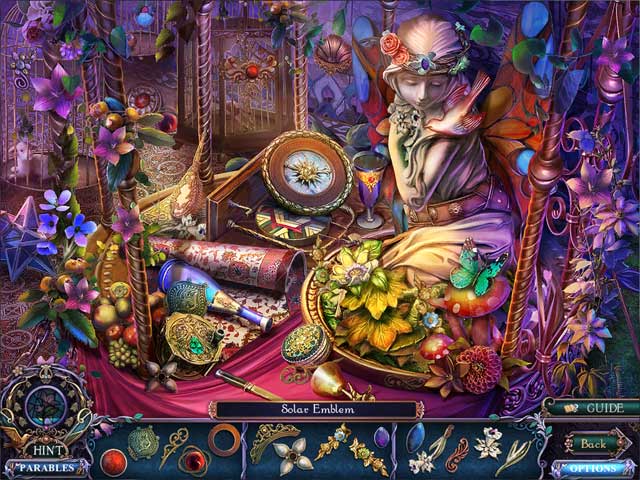 If you are already familiar with Dark Parables, then Ballad of Rapunzel is just what you have expected. Blue Tea Games is still able to manage to interestingly twist the storyline of this age-old fairytale and makes it captivating. The story in Rapunzel does not require players to play the previous six games to fully understand; however, there are quite a few connections here and there which should be enough to spark your curiosity to check those that you have missed out.
Dark Parables: Ballad of Rapunzel is as usual, stunningly beautiful. The artwork is very colorful and superbly detailed; still, there are a number of fuzzy spots which we wish they could have been sharper. The soundtracks are just fine, suit the environment pretty well and the voice overs are good in quality.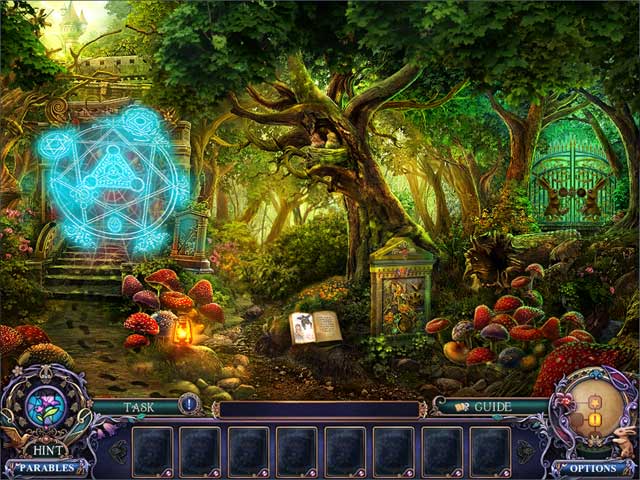 The problem with Ballad of Rapunzel is that it does not improve upon its predecessors. The Dark Parables franchise seems to have stopped developing since Rise of the Snow Queen. All the nice features are there; from the lovely fragmented object scenes to the parable notes. Despite that, this game is not exactly up to the standard we have come to expect these days from a CE game. There is no interactive jump-map, which leaves players on their feet walking back and forth. The puzzles are still repetitive, although fairly entertaining and challenging. The extra content is nothing worth writing home about, at least the bonus chapter is solid enough. Furthermore, Ballad of Rapunzel is a short game – the main game should be concluded under 3 hours for advanced players.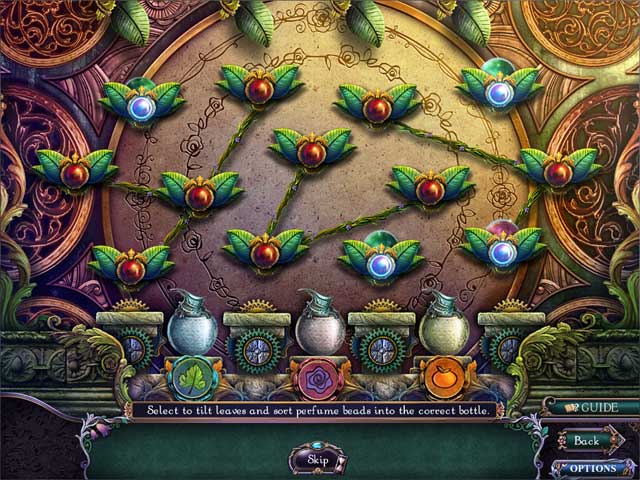 Two young art apprentices, Benno and Siegfried were searching for the forgotten Princess with a Duckling painting when they witnessed the princess stepped out of this cursed painting with their own eyes. With Siegfried missing, Benno reached out to you for your expertise and help. Discover the legendary tale of the Stained Princess of Cisneros […]
The chart-topping series Dark Parables continues with a new chapter in Portrait of the Stained Princess. Two art apprentices stumbled upon the painting "Princess with a Duckling" in an old abandoned castle. This painting is apparently haunted as a sighting of the princess herself is reported and one of the two young men that discovered […]
In Dark Parables: The Match Girl's Lost Paradise, the renewed detective is now off to a small island off the cost of Denmark to investigate a series off unexplainable fires. Are these incidents the work of the infamous Match Girl or are there secrets to be discovered? Blue Tea Games teamed up with Eipix Entertainment once […]