INFO
Item Reviewed
Beyond the Unknown: A Matter of Time Collector's Edition
July 13, 2014
RELEASE DATE
July 11, 2014
DEVELOPER
ERS Game Studios
FEATURES
Widescreen Support
Interactive Jump-Map
Voice Overs
Hidden Objects Vs. Match 3
3 Difficulties + Custom Mode
Diary
Dog Helper
COLLECTORS EDITION
Exclusive Bonus Chapter
Integrated Strategy Guide
Wallpapers & Screensavers
Soundtracks & Concept Art
Achievements & Collectibles
Replayable HOs & Puzzles
FOR iOS

For iPad

For iPhone
Eons ago, the God of Time was trapped in the golden Sarcophagus and your grandfather buried it under the sea floor to prevent him from escaping. But one day, your grandfather's vessel was crushed the evil god has managed to escape! Beyond the Unknown: A Matter of Time is the latest game from the well-known ERS Game Studios.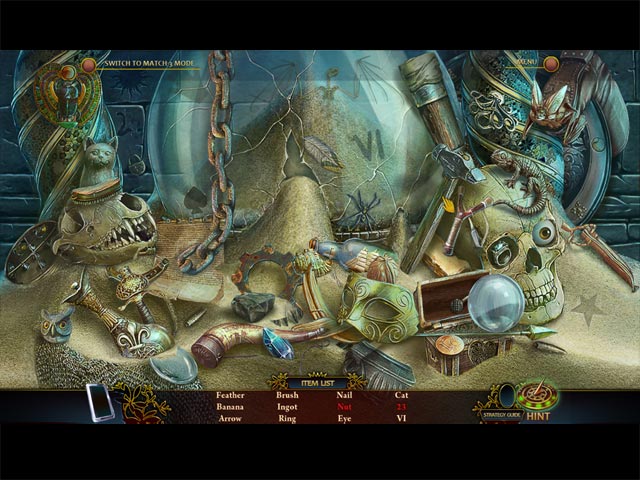 First off, we have to admit that Beyond the Unknown is quite different from what we have expected from ERS-G. While the story does involve some kind of supernatural elements; they are not the highlight of the game. It is not exactly a fantasy game ,a horror game, Beyond the Unknown feels more realistic. As much as Beyond the Matter feels refreshing for ERS-G, it is nowhere near unique when compared to other games from the field.
The plot in Beyond the Unknown is fairly nice, the problem is that it develops too slowly. This is probably the same problem that goes with the gameplay. Beyond the Unknown is not an exciting game; there are plenty of tasks to do and characters to interact, the fact is that they all very straightforward. The hidden object scenes are simple although you can switch to a nicely designed Match 3 mode, puzzles are run of the mill type and are on the easy side and the other aspects of the game are not really mind-blowing.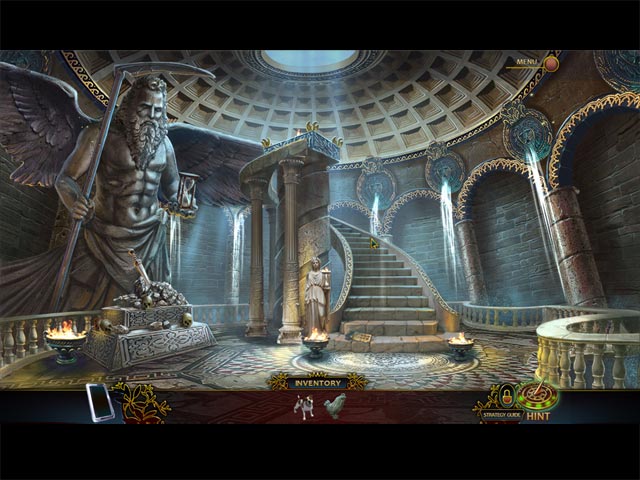 In terms of production, Beyond the Unknown impresses to a certain level. On one side, the cutscenes are up to standard with solid voice overs – on the other side, graphics are fuzzy and many locations look very static with minimal animation.
We completed the main game of Beyond the Unknown: A Matter of Time just over 3 hours, with another 45 minutes in the Bonus Chapter – so it is not a particularly long game. The extra items are standard, except the collectibles which can be challenging to find.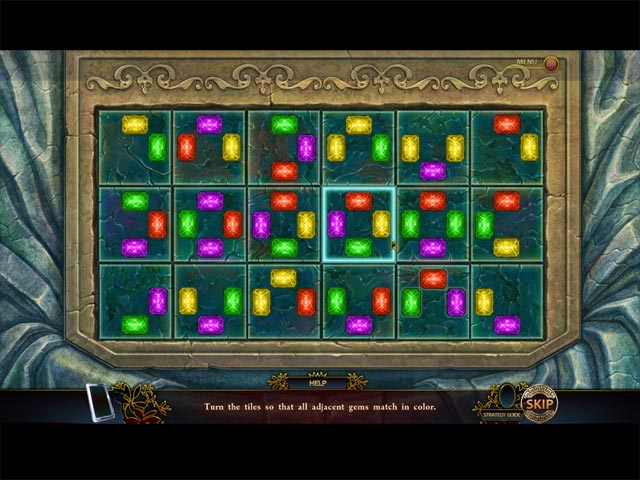 Grim Facade takes us back to Venice with this new installment, The Red Cat. Recently, a series of murders has been going on in town, with the killer announcing its victim by putting a Red Cat on the victim's front door. The Mayor has asked for your expertise when his son appears to be the […]
Marjory called for your help when her fiancé has been kidnapped by hooded figures in plague masks. As you dive deeper into the case, you discover something far sinister lies behind. PuppetShow has now come to the ninth installment, with little progress. First off, there is simply nothing innovative about the story in PuppetShow: Her Cruel Collection. […]
Here comes another Dark Tales game in this long-running series from ERS Game Studios. In this ninth installment, you are asked to travel to Hungary to solve another gloomy case, based on the famous Allan Poe's short story Metzengerstein. Despite Metzengerstein being one of our personal favorite Allan Poe's works, we found this installment […]