INFO
Item Reviewed
Youda Sushi Chef 2
June 10, 2014
RELEASE DATE
June 23, 2014
It has been quite a few years since the first
Youda Sushi Chef
. In this long-awaited sequel, the concept and gameplay mechanics remained familiar, with a few new features and a couple of improvements.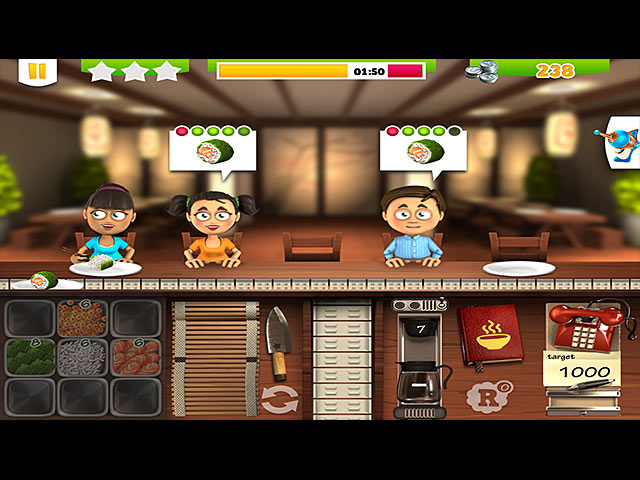 Youda Sushi Chef 2 is all about your reflexes and memory. As customers popping up in the seats, you have to fill their orders by clicking on the right ingredients to make that recipe, place the item on the conveyor belt and wait for it to deliver. As there are so many recipes to remember, it is extremely easy to get things mixed up. This can be annoying for those who do not like this click-frenzy type of game, but for those who are a fan of those who enjoyed the first game, this game should be pretty entertaining.
The gameplay in Youda Sushi Chef 2 stays fairly constant throughout the whole game. Nonetheless, the developers tried very hard to spice things up a little bit. Instead of having you making thousands of Sushis from the start till the end – the Sushi restaurant is only the first out of six restaurants. Each restaurant has a different theme, represents a different country and featured different menus.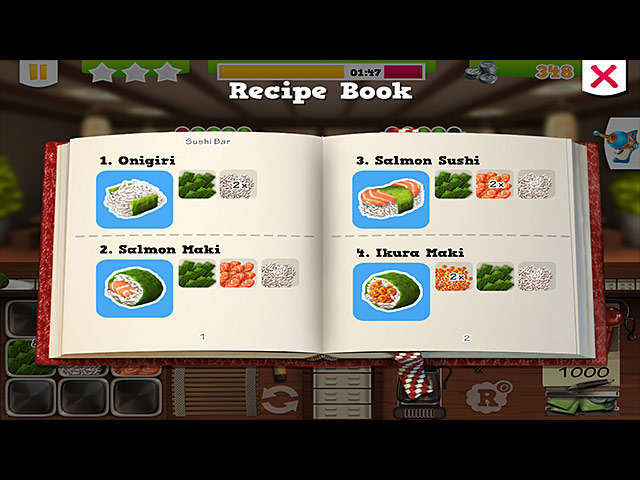 To help with your progress, you can purchase useful power-ups during the level. However, it is likely that you are going to be too busy to think about those power-ups anyway. At the end of each level, you will earn gold bars and coins which can be used to purchase upgrades in the shop. Moreover, you can play each level three times with a more challenging goal each time round to earn more currency.
Youda Sushi Chef 2 does not fail on the presentation side. The graphics involve more 3D elements in this sequel; characters are cute and funny, the quality is high and everything is very colorful. The music is very bright and lively and gives us the sense of a 'rush' this game intends to have.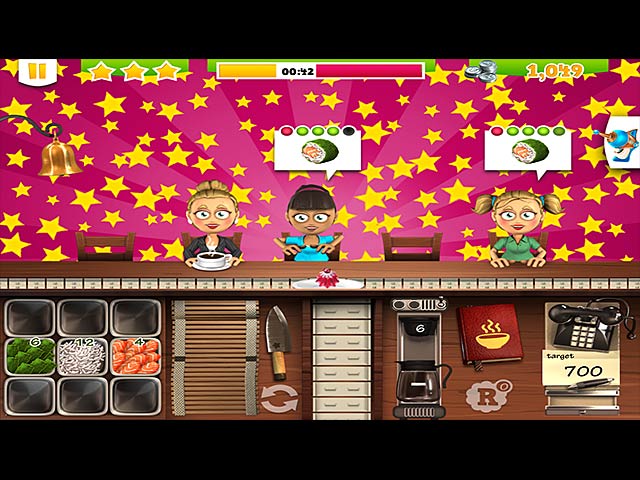 Claire always aspires to be a famous master chef, and her dream has a chance of becoming true this time. Join Claire on her cross-country adventure as she opens food trucks, serving icious dishes to the masses. Can you help her survive the chaos of running restaurants in Claire's Cruisin' Cafe? Is 2020 the resurgence […]
As far as famous coing games go, Coing Diary is in the top tier of the list. This free-to-play Time Management game from MyTona was only launched in 2018, but has seen the type of success that most mobile games can only dream of. Coing Diary has already been downloaded 10 million times worldwide and […]
Nordcurrent, the creator of the insanely popular Coing Fever, presents a new twist on coing games. Hungry Invaders is essentially Plants vs. Zombies meets coing – can you feed all the monsters before they reach your kitchen base? If you the format of tower defense games and the mechanics of time management games, then […]