INFO
Item Reviewed
Sky High Farm
June 2, 2014
Melesta is the talented team behind the makings of popular Time Management titles like Farm Frenzy and Jo's Dream, and even the sensational Toy Defense. Sky High Farm is their latest attempt at a classic Time Management game that is not a resource-management or building game. In Sky High Farm, you have to start and run your garden on the rooftop, sell products and earn money.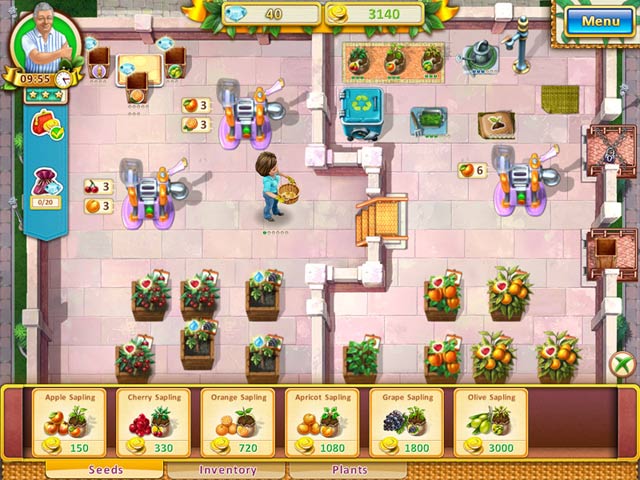 Melesta is definitely not new to the time management genre, in fact, it is one of the founders – this is why we are not surprised that we found ourselves enjoying this game. Sky High Farm is a dash-style time management game and as expected, it involves a lot of clicking. The gameplay reminds us of Playfirst's Garden Dash, although it is not exactly the same. In this game, you  basically need to plant seeds in the pots, water soil or fertilize them and watching them grow. When the products are fully grown and ready to be collected, you then need to fill orders, complete whatever tasks are given on that level and earn cash. Unfortunately, cash that you can spend is refreshed at the start of every new level. Within the level, you an buy more crop seeds, some equipments and machines as well as some upgrades.
Sky High Farm featured six different types of gardens, from vegetables and fruits to flowers and trees – this is the only change in the game actually. The problem with Sky High Farm is that its gameplay remains consistent over the whole period; for some, this can become tiring and tedious – nonetheless, we found the game to be very addicting and entertaining at the same time.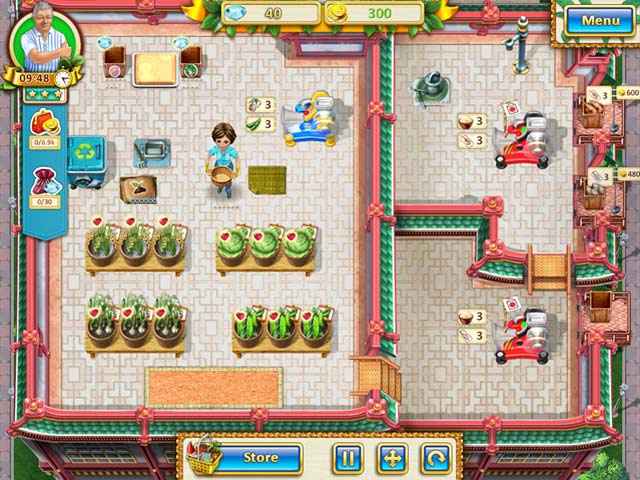 Melesta did a great job on the presentation side. The graphics are not phenomenal, but they are extremely appealing, colors are vibrant and the characters are nice-looking in a cartoon  way. The music is very loud and lively during the menu and map screens. However, it is not as distracting during the game; still, it is pretty optimistic.
As for the challenge level, Sky High Farm is a challenging time management game. Many times it takes a couple tries to earn a perfect three stars; moreover, the orders from the 'neighbours' changed every time you restart, so it is even more difficult to predict what would come up and what to prepare. Sadly, there is no relaxed mode in this game; beginners and less-advanced player will have to deal with the time pressure.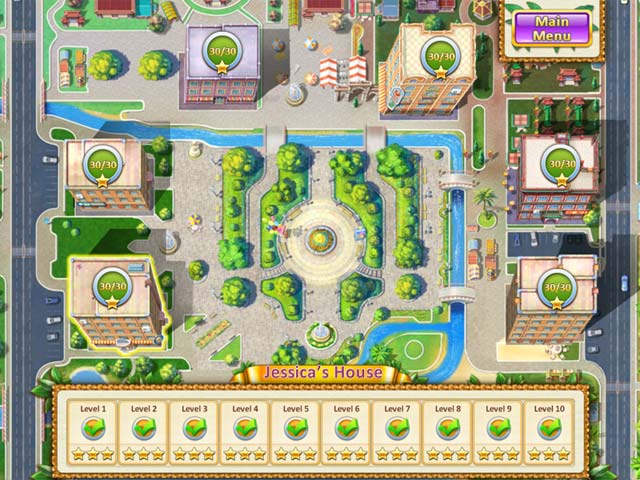 After a long hiatus, Iris and her innate ability to grow magical flowers are back in Magic Farm 3: The Ice Danger. This time, a cold breeze is sweeping over Iris' hometown and she must do everything in her power to save the town and its citizens from freezing. In an unexpected move, Meridian'93 revived […]
Big Fish Games teamed up with Boolat Games, the prolific developer behind favorites like Dreampath and Dark Cases for a new magical farming game for mobile. Decurse takes place on a sparkly island that is half-submerged in water. Can you reverse the curse and bring happiness back to the people of the island? Boolat Games first […]
Jill and Mike just landed a deal to broadcast their very own reality TV show! Help them garden around the world and boost their show ratings. At the same time, the couple is also expecting a baby in the near future. Can the show run smoothly or would a jealous rival try to sabotage the […]