INFO
Item Reviewed
Shadow Wolf Mysteries: Under the Crimson Moon Collector's Edition
June 11, 2014
RELEASE DATE
June 06, 2014
DEVELOPER
ERS Game Studios
FEATURES
Widescreen Support
Interactive Jump-Map
Voice Overs
3 Difficulty Settings
Diary
Analyzer
COLLECTORS EDITION
Exclusive Bonus Chapter
Integrated Strategy Guide
Wallpapers & Concept Art
Soundtracks & Screensavers
Achievements & Collectibles
Replayable HOs & Puzzles
Midnight Hunter
The famous Shadow Wolf Mysteries has now come to the fourth game. You are in the 1890s, investigating a case after case of suspected werewolves murder!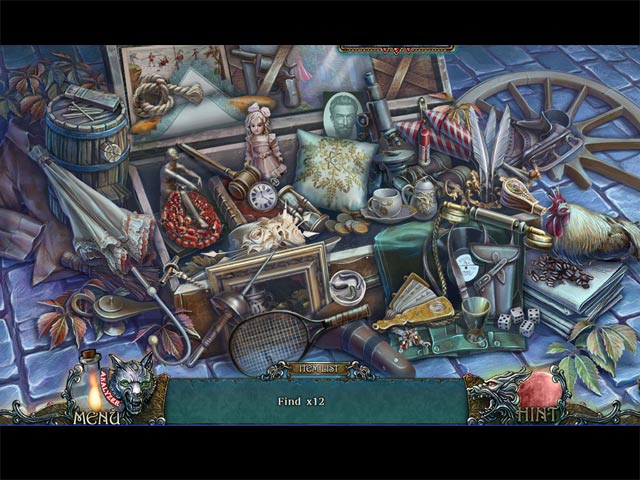 We are extremely glad that Shadow Wolf Mysteries is not another HOPA franchise ruined by ERS-G by adding cute animal helpers and childish features. Shadow Wolf Mysteries: Under the Crimson Moon is a creepy one, with chilling atmosphere, blood stained and many, many dead victims. We also appreciate how ERS-G approached this sequel with two main unique features; the magnifying glass and the analyzer. Whenever you encounter a new character, alive or death, a magnifying glass will be popping up asking you to scan the person to spot any clues leading to the investigation. The Analyzer is there to analyze some of your inventory items, discover what they really are by answering a few simple questions. These two features really add some values to the gameplay and make Under the Crimson Moon not as tedious as some of the recent ERS-G games.
What really come as a disappointment, at least fr us, is the visual presentation. ERS-G is known for making HOPAs with awesome artwork and beautiful scenes. The graphics in Under the Crimson Moon is still high in quality; however, we feel like we have been to most of the locations before, they are uninspired and not as stunning as we have expected. Anyway, the music is mesmerizing and the voice overs are solid, despite the lack of lip syncing.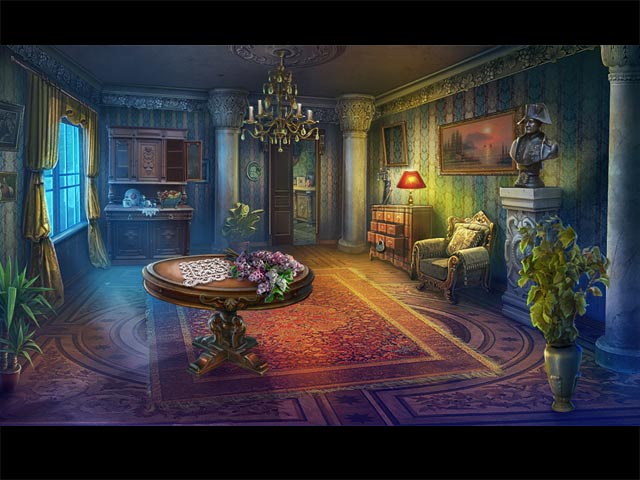 Under the Crimson Moon focuses more on the puzzles than the hidden object scenes. Puzzles are unoriginal, yet entertaining – many of them can be switched between Casual and Hard mode so they should appeal to all levels of players. The Hidden Object scenes usually repeat themselves twice, each time on a different searching mode.
All this being said, we do not have the urge to recommend the Collector's Edition of the game. It is not because the length of the extra materials as this game has a satisfying length and quite a strong bonus content. For us, Shadow Wolf Mysteries: Under the Crimson Moon lacks the excitement factor. We were thrilled to play the game at first, but we got a little bored after a chapter or two.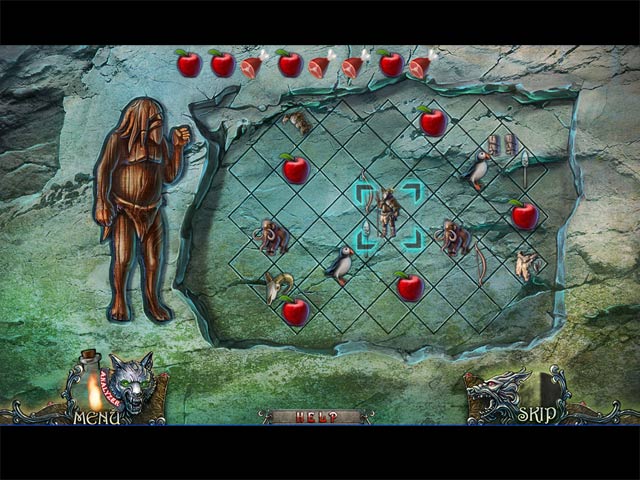 Br the InvestiGator will likely satisfy your needs for the foreseeable future if you're loing for a point-and-click adventure game with competent visuals, anthropomorphic animals, a respectable beat-'em-up minigame, and a respectable number of alternate paths that lead to various interactions with characters as you progress. In this hybrid of an Adventure game and a […]
A well-written drama with excellent acting, Telling Lies captures the essence of contemporary living. The characters go about their daily lives, which are centered on technology and social media. They use sites for video messaging to communicate. And practically every element of their lives is intertwined despite the distance between them. A series of one-sided […]
A classic whodunit, Tangle Tower has a vintage and contemporary feel to it. With clearly unrealistic puzzles, clever commentary, and a lot of click ticking, hunting for clues, and speaking to witnesses, it pays homage to classic point-and-click games. However, the game doesn't come across as a carbon ; rather, every design decision you come […]