INFO
Item Reviewed
Reflections of Life: Tree of Dreams Collector's Edition
June 28, 2014
RELEASE DATE
June 22, 2014
FEATURES
Widescreen Support
Interactive Jump-Map
Voice Overs
3 Difficulty Settings
Diary
Owl Helper
COLLECTORS EDITION
Exclusive Bonus Chapter
Hidden Chapter
Integrated Strategy Guide
Wallpapers & Concept Art
Soundtracks & Cutscenes
Achievements & Collectibles
For 25 years, you have always thought you were an orphan. Until one day, when a mysterious man appears in your mirror and claims that your parents are still alive and the city they are living in is until threat from a dark force. It is your job to step into the mirror world, where darkness awaits!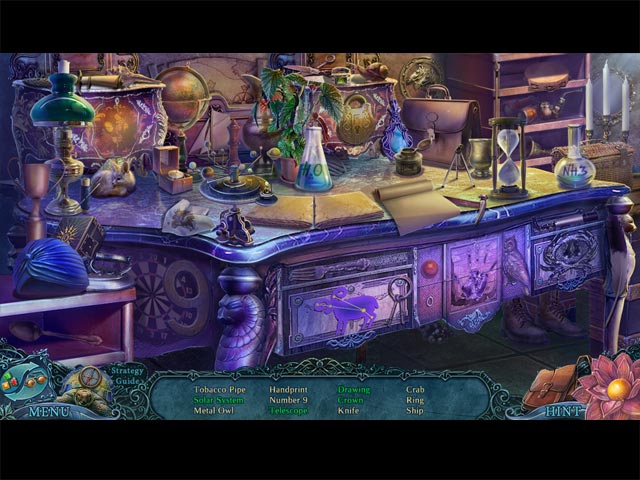 In comparison to previous products from GrandMA, Reflections of Life is no doubt, the studios' best one yet. Reflections of Life: Tree of Dreams has an outstanding artwork, gorgeous graphics and excellent soundtracks. All the scenes are fascinating, with well-drawn characters and vibrant colors. The cutscenes have also improved from the Whispered Secrets franchise in terms of quality. Music is pleasing and voice-overs are solid.
Nonetheless, we would not say that the story in Reflections of Life: Tree of Dreams is wonderfully original. It was sure has been done countless times, but at least this time, the developers did it well. We also enjoy the consistency of the storyline throughout  the game, although not very unique, it is very strong indeed.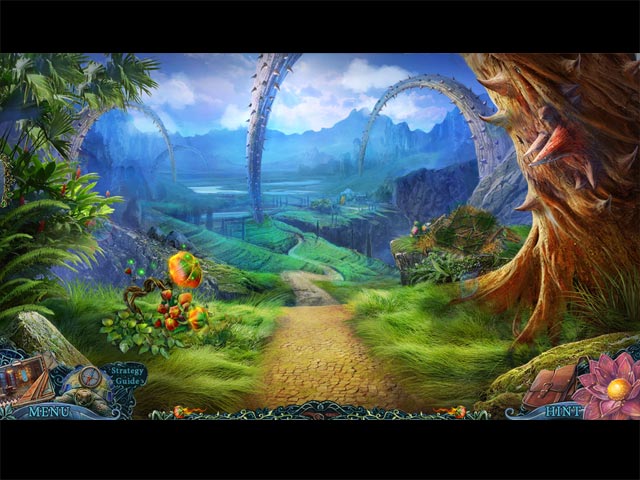 Exploring the portals in Reflections of Life feels like living in a dream, with occasional pauses for hidden object scenes and puzzles. There is a nice balance between these two features; hidden object scenes are not very exciting, on the other hand, puzzles are very interesting. There are some old-school puzzles as well as some innovative ones, about half of them can be classified as challenging in our opinion. Despite these cool puzzles, the gameplay remains straightforward most of the times. Anyway, there are enough bells and whistles to entertain us all the way through.
Moreover, Reflections of Life: Tree of Dreams is a relatively long game. We completed the main game in around 4 hours, with a fairly annoying cliffhanger ending – plus, another hour or so in the bonus chapter and an additional 10 minutes in the hidden chapter. If you like collecting collectibles, Reflections of Life is just the perfect game for you since there are 176 magical leaves to be collected. Of course, with 176 leaves, there are more than one of them in each scene.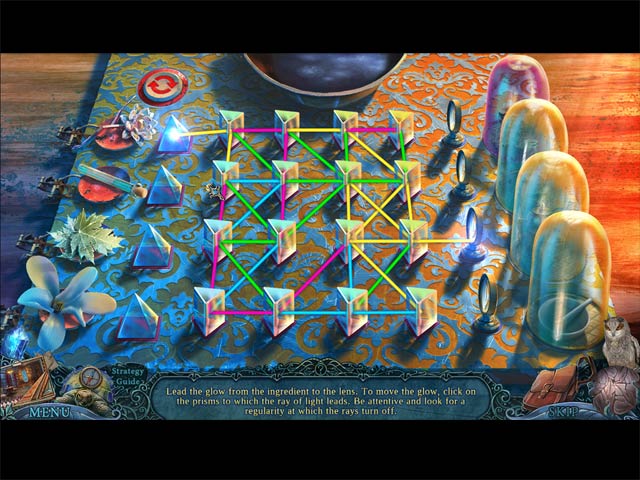 Greedfall, an expansive RPG by the French studio Spiders, offers players lush, opportunity-filled environments that are enhanced by a variety of customization options. Although a Greedfall sequel is in the works, Spiders does not intend to depart from that offering shortly, and the upcoming Steelrising is an action RPG instead, thus it will be […]
We've seen a lot of Daedalic's upcoming stealth adventure game gameplay. We've been waiting for further information about The Lord of the Rings: Gollum since it was ayed to 2022 at the start of 2021. Fortunately, developer Daedalic Entertainment is finally gearing up to iver this game into the hands of J.R.R. Tolkien enthusiasts after […]
Your friend is having trouble in these searching games because her grandma has gone missing, and she believes something bad has happened.To become a true Fairy Godmother, you must travel to various locations in this hidden object game. Various HOPs and mini-games will assist you in immersing yourself in the enchanting story of a fairytale […]