INFO
Item Reviewed
Myths of the World: Of Fiends and Fairies Collector's Edition
June 13, 2014
RELEASE DATE
June 08, 2014
DEVELOPER
Eipix Entertainment
FEATURES
Widescreen Support
Interactive Jump-Map
Voice Overs
Hidden Objects Vs. Bubble-Shooter
3 Difficulties + Custom Mode
Diary
Monocle
COLLECTORS EDITION
Exclusive Bonus Chapter
Integrated Strategy Guide
Wallpapers & Concept Art
Soundtracks & Cutscenes
Achievements & Collectibles
Replayable HOs & Puzzles
Bubbleshooter & Making Of
Titania's Crown
In our opinion, the first game in this franchise,
Chinese Healer
 was epic. The next two sequels were great, but not as outstanding. In this fourth Myths of the World game, you have to save the fairy world from Witch Rita and King Oberon – and fortunately, this adventure is beyond amazing!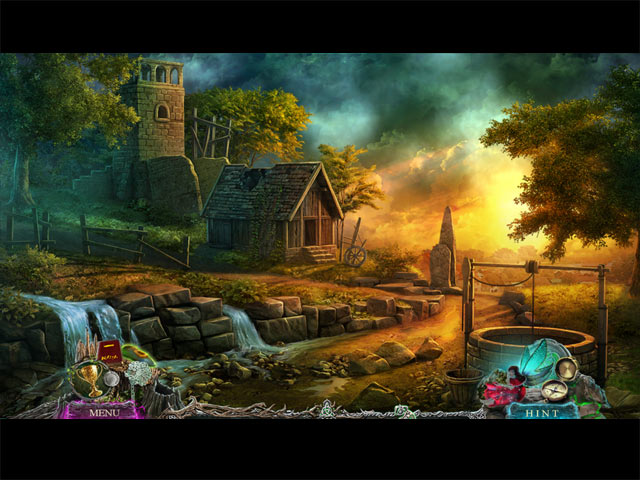 Myths of the World: Of Fiends and Fairies does not have a totally unique or exciting story. Despite that, if you are a fan of a fantasy-themed story or fairy-tale; Of Fiends and Fairies should have enough to satisfy you. And even if you are not a fan, the storyline in Of Fiends and Fairies is very well-developed and highly interactive that you would probably get too caught up in the game to consider that factor. We love how the dialogues develop in this game; you get to choose which answer to give in the form of Q&A.
On the presentation side, Myths of the World: Of Fiends and Fairies is no doubt one of Eipix's most beautiful games. Each location is stunningly drawn with gorgeous use of colors and shades. The characters are nicely animated with good voice-overs and lip sync. The audio team did a splendid job as well as the music is amazing and suitably varied with the environment.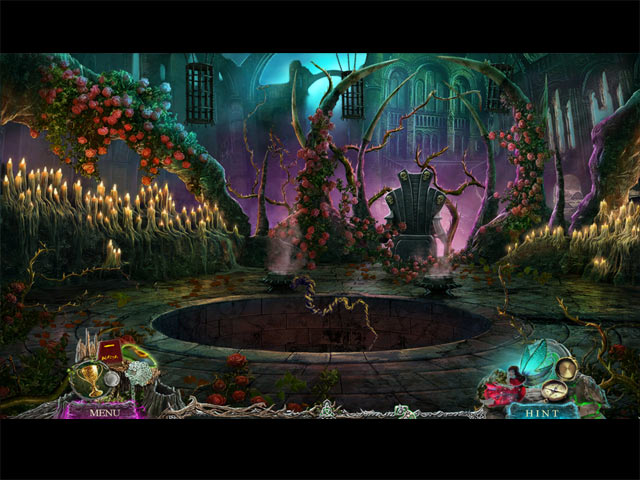 When in comes to the gameplay, Myths of the World: Of Fiends and Fairies does not fail to entertain. Each and every single aspect of the game is done with great expertise and care. The Hidden Object scenes are highly interactive, smart and definitely fun – they can also be switched to Bubbleshooter mode. Puzzles are a mixture of mind-bending ones and some other simple ones; not all of them are super innovative, but at least they are all very enjoyable. All of the other standard features are there; from an interactive map to a useful journal and hint button. You even have a very special Grandfather's Monocle to unbind spells along the way.
Myths of the World: Of Fiends and Fairies feels like a breath of fresh air to us. While it is heavily based on fairytale, magical creatures and cute fairies – it does contain many dark elements as well. The locations are well-balanced between light and dark ones, this game promises to entertain whether you are fond of fantasy HOPAs or not.
Furthermore, just to stress how much Myths of the World 4 is worth purchasing – the Collector's Edition comes with a huge bunch of extras. Just simply take a look at the checklist above!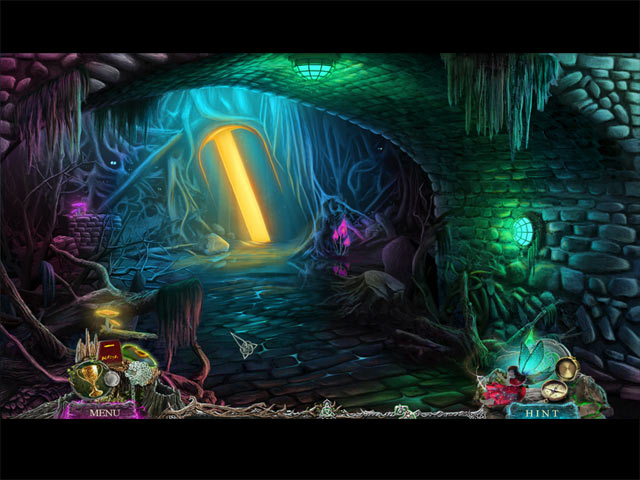 Happy Thanksgiving and get ready for another epic Mystery Case Files adventure! In this twentieth installment of the iconic Hidden Object series from Big Fish Games and Eipix Entertainment, you are tasked to investigate an urgent call from the infamous Manchester Asylum for the mentally insane. A mysterious patient from room 11 suddenly begins drawing a […]
Dreadful Tales: The Space Between was a revelation earlier this year and so, I had high expectations going into this new creepy Hidden Object sequel. In Dreadful Tales: The Fire Within, the legend has it that unnatural, ghostly things happened in the eerily quiet Coldfell Forest. Jill Weaver witnessed this firsthand when her family-bonding time […]
When an inmate at the Manchester Asylum draws a huge crown covering the walls of her cell, you're sent to learn what, if anything, it has to do with your past. But when the inmates escape, there's only one way for you to regain control — find the Black Crown before they do. You'll need […]