INFO
June 17, 2014
RELEASE DATE
June 11, 2014
DEVELOPER
8 Floor Games
FIVE-BN Games
Apart from frequent developers like Boomzap or
Elephant Games
, Big Fish Games seems to be encouraging other developers to develop Free-to-Play Hidden Objects as well. And as F2P HOGs crowded the market, it is getting more difficult for the developers to differentiate their games from the others which is what Mystic Saga probably fails to do.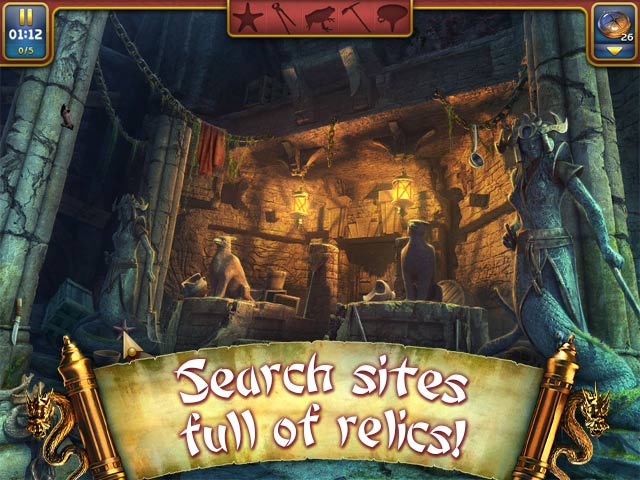 Mystic Saga tells a story of a land where phoenixes and dragons roam free and where the innocence get murdered by the evils. You are a child prodigy who were sentenced to death 17 years ago, but was saved and raised by the power of the Mother Nature and you are here, back on the land, to settle it all.
In Mystic Saga, you will get to meet and interact with many fantasy characters, in which most of them dressed in beautiful extravagant clothes. Your task is to complete their quests, a majority of them requires you to obtain objects from hidden object scenes, trade with wanderers or use special power-ups.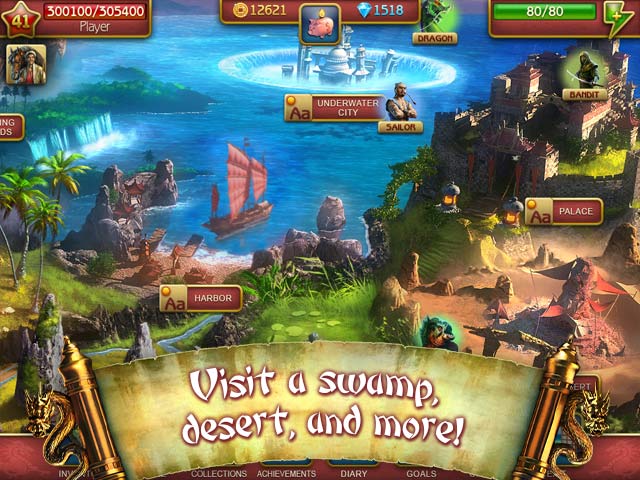 Pretty much like other Hidden Object F2Ps, hidden object scenes dominate the gameplay in Mystic Saga. You search scene after scene for items required; in order to play each scene, you need to have sufficient amount of energy which is recharged every 2 minutes. Each hidden object scene has a variety of searching modes which are randomly picked for you; text, silhouettes, night mode and others. As usual, there are several types of useful hints that can be used.
What troubles us about Mystic Saga is its slow-pace, we got bored after a few days of continuous plays. Mystic Saga is just like any other games of its kind, it is not very innovative nor full of exciting quests and features. The developer could have added some mini-games to complete, maybe fight scenes or even daily quests – those would definitely shake things up a bit. On the other hand, at least the in-game purchases in this game are not too heavy.
Despite all those negative comments, we have no complaints to the art and music team as the presentation in Mystic Saga is very impressive. Graphics are sharp, clean and very polished and the music is perfect for the environment.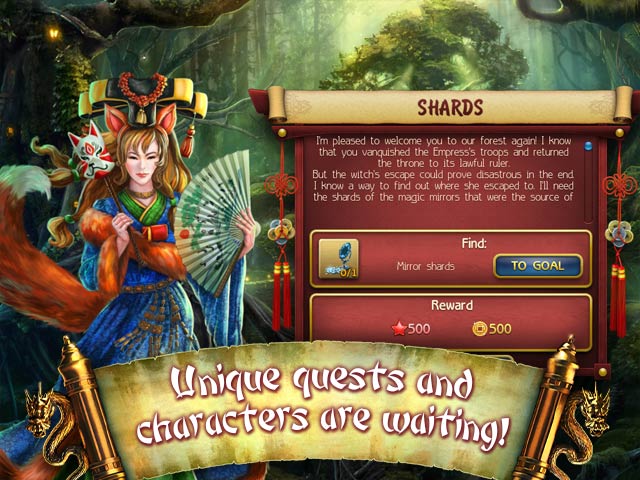 After years of research, Doctor Terrible has finally created a time machine that to him back to the Jurassic era. As a fellow scientist and a former friend, Brian has to find a way to stop Doctor Terrible from installing modern devices in the ages of the dinosaurs and put the whole universe time into […]
The first Katy and Bob game was released way back in 2012, so long ago that we legitimately thought the series was already discontinued. It is now 2017 and Katy and Bob are back for a safari adventure! Can you help them run a chain of cafes in the local Safari Park? Katy and Bob: Safari […]