INFO
Item Reviewed
Dreampath: The Two Kingdoms Collector's Edition
June 22, 2014
RELEASE DATE
June 15, 2014
FEATURES
Widescreen Support
Interactive Jump-Map
Voice Overs
3 Difficulty Settings
Diary
Cat Helper
COLLECTORS EDITION
Exclusive Bonus Chapter
Integrated Strategy Guide
Wallpapers & Concept Art
Soundtracks & Cutscenes
Achievements & Collectibles
Replayable Mini-Games
Secret Room
The Queen is deathly sick and the only cure that can help her is the Elixir of Life. As her sister, you need to release the trapped dragon and head to the land of Goldthrone to find this Elixir, while at the same time learn the truth and secrets about the Onyx Dragon!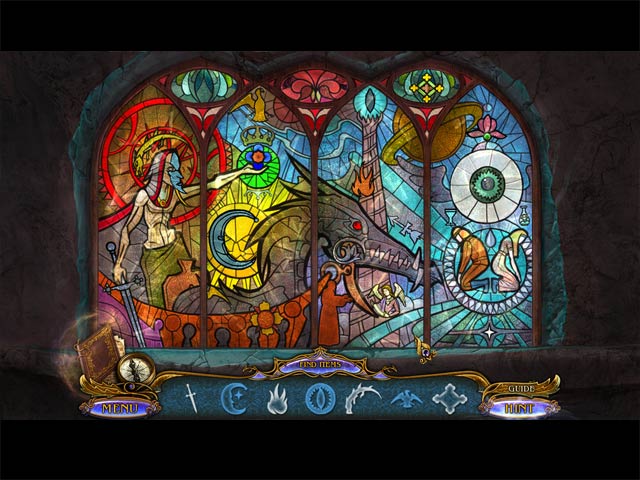 Dreampath: The Two Kingdoms is a fantasy HOPA game full of vivid imagination and creativity, cute creatures and fancy environment – so if this does not sound like your kind of game, then you probably would not enjoy it. But for those who enjoy this type of game, Dreampath sets to blow your mind away. The presentation in Dreampath is pretty epic, gorgeous colors and stunning visuals. Cutscenes are action-packed and are top-notch in quality. Characters are nicely animated accompanied by suitable and well-recorded voice-overs. The music is no less awesome, the melody is very beautiful and is not at all distracting.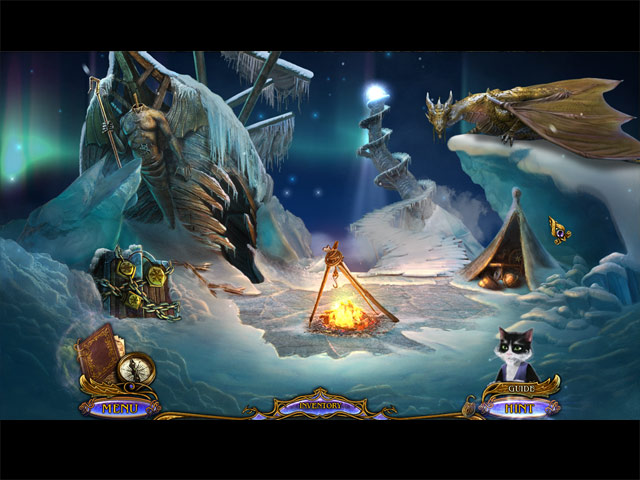 The main plot of Dreampath: The Two Kingdoms is simple enough to follow. It starts out fairly basic and quickly develops into a more complicated, twisted story. The pace of the gameplay is the right balance, neither too slow nor too busy. Moreover, the game is packed with great features; an interactive, loveable cat helper, fantastic puzzle designs, well exquisite hidden object scenes and a helpful interactive map.
Dreampath: The Two Kingdoms is indeed very relaxing, time unconciously passes by as you are immersed in the glamorous environment of the game. The main length of the game is around 3 and a half hour while the bonus chapter is another hour or so. The Collector's Edition featured all of the expected features as well as a few other extras, listed on the checklist above.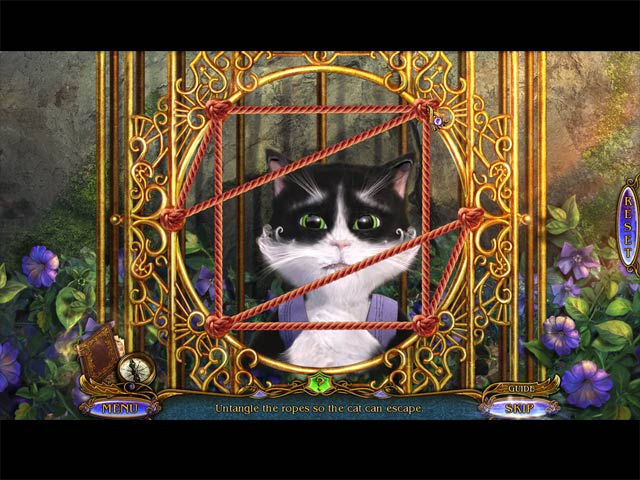 Big Fish Games teamed up with Boolat Games, the prolific developer behind favorites like Dreampath and Dark Cases for a new magical farming game for mobile. Decurse takes place on a sparkly island that is half-submerged in water. Can you reverse the curse and bring happiness back to the people of the island? Boolat Games first […]
King Altus is under an evil spell and has accused your mentor, Regis the Master Wizard of attempted murder and ordered him to his death. As an apprentice wizard, you have to save your innocent mentor and rid of the king of sinister forces as you learn about the dark secrets of the royal […]
The third chapter of the magical Dreampath series has you playing as an amateur wizard on his way to save the kingdom from the evil! Screenshots taken by Jan Thomas