INFO
Item Reviewed
Witch's Pranks: Frog's Fortune
May 16, 2014
FEATURES
Widescreen Support
Voice Overs
3 Difficulty Settings
Diary
Achievements
Shaman Games is definitely on the rise! Witch's Pranks: Frog's Fortune is the latest addition to the collection of HOPA developed by Shaman, and it is the best one yet!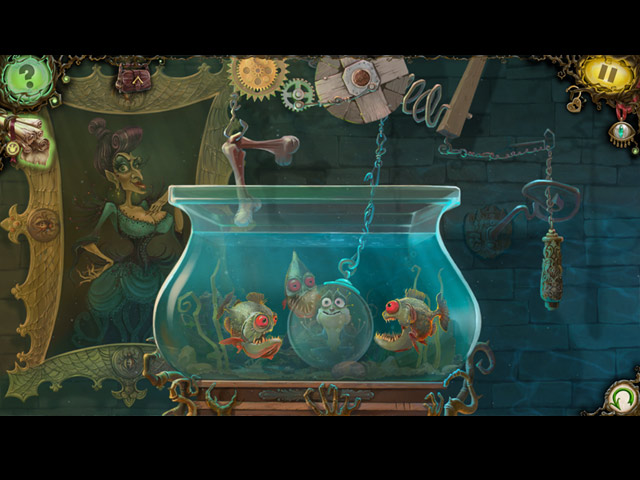 No matter how much we love this game, we know that Witch's Pranks: Frog's Fortune is not for everyone. It is a cuteness overloaded type of fantasy game with lively and humorous characters and Disney-themed storyline. In Witch's Pranks, the witch casts a spell on the Prince and turned him into a frog – only his fiancée can turn him back into human form. Unluckily, the witch caught you from witnessing all these events and in just a second, you are being trapped as her prisoner as well. Still, you have managed to escape and free the frog prince. You now have to travel through the magical portal and find the prince's fiancée before the witch comes back! All of the dialogues and scripts, even the diary pages in this game are extremely well written with plenty of humor and silliness to keep you giggled and entertained.
Witch's Pranks: Frog's Fortune is terrific in terms of presentation as well. The graphics are in surreal 3D style and the animations are superbly life-like. The quality is top-notch, colors are bright and the sharpness is stunning! Furthermore, the soundtracks and voices are expertly done and seem to fit the mood and theme of the game perfectly.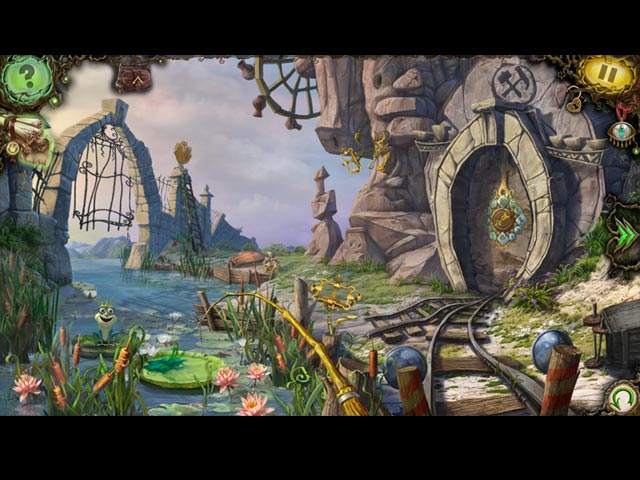 What we admired about Witch's Pranks: Frog's Fortune is the game's  quirkiness, wackiness and its vivid creativity. All locations are so much fun to explore with awesome details and some locations even include the scrolling function which we enjoyed. The hidden object scenes are pretty cool as they usually come in fragmented-objects type, but with a few tricks upon their sleeves. The mini-games and puzzles are impressively innovative; not all of them are unique, but the developers added some fresh twists even to those that are typical. Witch's Pranks: Frog's Fortune involves a handful of potion-mixing, spell-casting and any other fairy-tales tasks imaginable. The difficulty of the gameplay is very balanced, not too straightforward but not too complicated. However, there is one feature that lacked in Witch's Pranks; an interactive map – although the amount of backtracking is not unbearable, a map would be appreciated.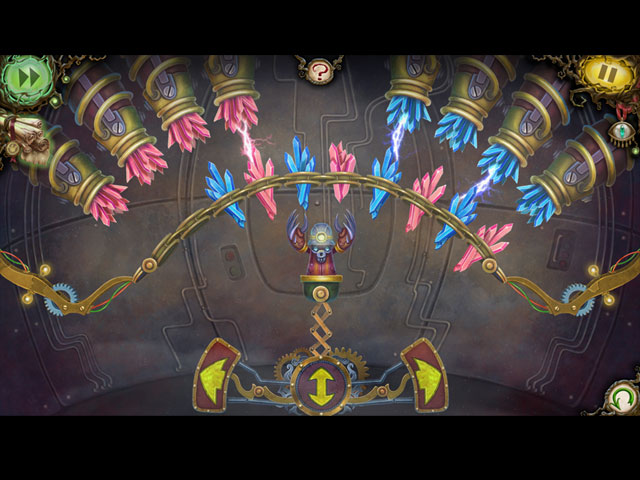 Alientrap's versatility in genres has already been demonstrated in games like Apotheon and Cryptark, which featured aesthetically unique perspectives on platforming and shooting, respectively. Users may expect to witness the results of the studio's work on Wytchwood, a new crafting and adventure game that will be released later this fall. Wytchwood immerses you in the […]
Over the years, the New Yankee series has gained quite a reputation among Time Management fans and built itself a loyal group of players. In this ninth installment, the series still has many tricks up its sleeves. When an evil spell bo plans to defeat the King and Queen and conquer Camelot, it is up […]
Here comes Domini Games with another twisted fairy tale. In Talesville, Little Red Riding Hood has been kidnapped, supposedly by the Big Bad Wolf. As the Fairy Godmother detective, it is your job not to leave any stones unturned. Is this just a simple ransom case or is there something underneath the cover? Following […]