INFO
Item Reviewed
The Secret Order: Ancient Times Collector's Edition
May 2, 2014
RELEASE DATE
April 27, 2014
FEATURES
Widescreen Support
Interactive Jump-Map
Voice Overs
Hidden Objects Vs. Mahjong
3 Difficulty Settings
Diary
Golem's Heart
Griffin Helper
COLLECTORS EDITION
Exclusive Bonus Chapter
Integrated Strategy Guide
Wallpapers & Concept Art
Soundtracks & Cutscenes
Achievements & Collectibles
Replayable Mini-Games
Sunward Games is well-known for their The Secret Order casual adventure franchise, in fact, The Secret Order games are the only games they have developed. We were not really fond of the first two games in the franchise; however, this third game took us by surprise!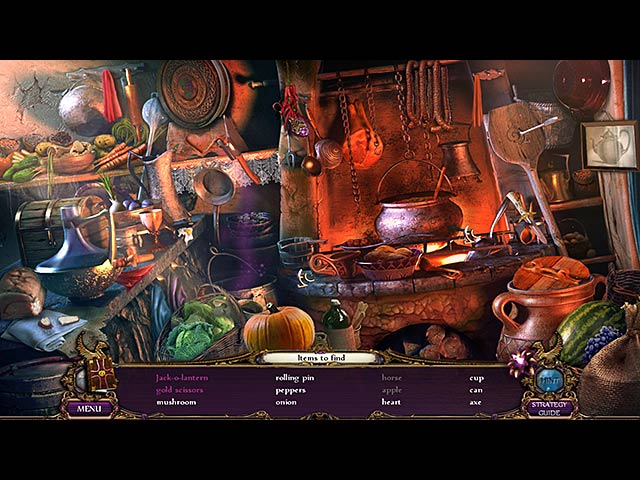 The Secret Order: Ancient Times is definitely a step-up from its predecessors. Firstly, the visuals are much, much better – to the point of spectacular. Unlike the other two games, most of the areas in the game are clean and sharp and although there is a couple of fuzzy spots, the artwork and 3D elements are still absolutely outstanding! The characters come in 3D models, the do look a little creepy when you think about it, but they animate freely and their voice overs are excellent.
The story in The Secret Order: Ancient Times happened just a few weeks after the second game concluded. Your dad called you to inform you that the mask and the scepter you have just recovered have been acting strangely. Upon your arrival, you dad is trapped on the other side of the building after the sudden collapse of the museum. You have to ride the Royal Griffin to travel back in time and stop King Amadon from gaining control of the world. There is nothing especially memorable here in the story; there are a lot happening in the game anyway, with characters to interact and tons of tasks to fulfill.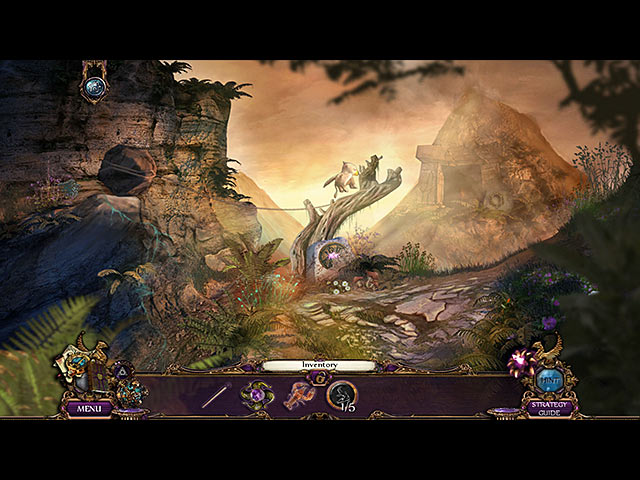 The gameplay in The Secret Order 3 is pretty similar to other time-travelling games in the genre. What distinguishes this from the others are the challenges this game has to offer. The puzzles are smart variations of the typical ones and regardless of the  familiarity, they are quite difficult to conquer. We found the instructions to be a little bit vague though, which can be confusing at times. The Hidden Object scenes are nicely made with some of the objects extremely well blended-in with the background. If you do not enjoy finding objects, you can switch to the harder-than-average Mahjong Mode.
The Secret Order: Ancient Times is a very long game, the main game took us nearly 5 hours to complete. The Bonus Chapter is solid and adds an hour or so to the length. The game has all of the standard features for a Collector's Edition; Wallpapers, Concept Art, Soundtracks, Cutscenes, replayable mini-games, Strategy Guide, Achievements and a range of Collectibles!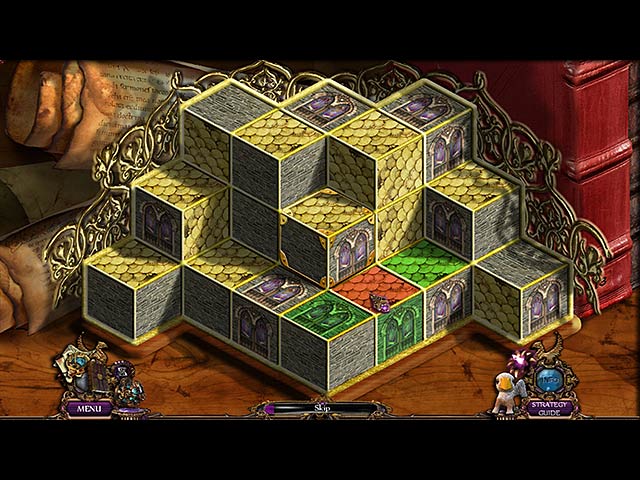 Sunward Games' fan-favorite adventure series is back with its eighth installment. The Secret Order: Return to the Buried Kingdom. The Mother Dragon who has long protected the Buried Kingdom has recently passed away, leaving the kingdom in a state of total chaos. Help Sarah as she returns to the Buried Kingdom to protect it from […]
A new adventure begins for Sarah when her childhood friend, Julie calls her back to the Buried Kingdom. As the Mother Dragon passed away, unusual phenomenons threaten everyone througout the land. Was it truly the great dragon's death that pushed the kingdom to the verge of collapse? Or is there something fearful power working behind the […]
Many years ago, Agatha's brother, Hans, went missing from the countryside town of Mittenwald. Fast forwarded to now, Agatha has asked for your help in saving Hans from grasps of the evil Sandman in the Nightmare Realm. Will you be able to help your friend and solve this decade-long case? Endless Fables: Shadow Within is […]