INFO
Item Reviewed
Tales of Terror: House on the Hill Collector's Edition
May 24, 2014
FEATURES
Widescreen Support
Interactive Jump-Map
Voice Overs
3 Difficulty Settings
Diary
COLLECTORS EDITION
Exclusive Bonus Chapter
Integrated Strategy Guide
Wallpapers & Concept Art
Soundtracks
Achievements & Collectibles
You and your sister decided to sign up for a spine-chilling adventure at a so-called haunted mansion. At first, you thought the house was only there for commercial purpose, only to know later that entering the house would put you in grave danger. The house morphs and separate your sister from you, find your way out of the house through traps and mazes before you have no chance!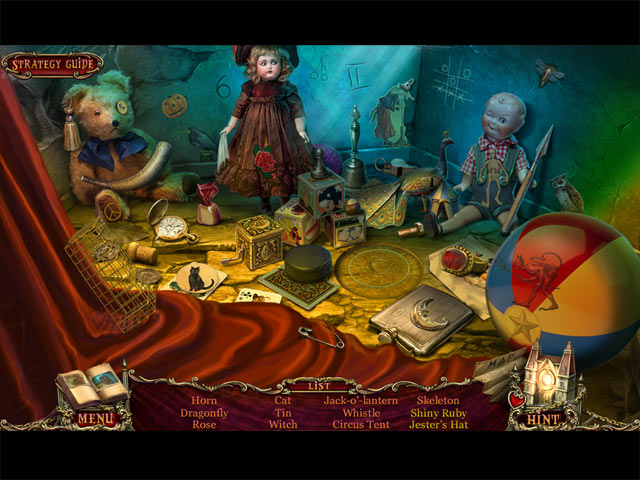 Tales of Terror: House on the Hill started out to be very promising, with a strong and spooky story that got our attention immediately. The opening cutscene is not epic, but it is solid and exciting enough only to disappoint us later. While the main storyline is pretty entertaining, the backstory and events that happened after that failed to impress us. There are several twists and turns; unfortunately, we did not find them to be very exciting. The characters in the game are very forgettable, although live actors that portray them are probably the very best we have seen in this industry.
We do not really have anything to say about Tales of Terror: House on the Hill since all of the aspects are so-so. The visuals are appealing, but they would not wow you by any means. The music and voice overs are good in  quality, nothing spectacular.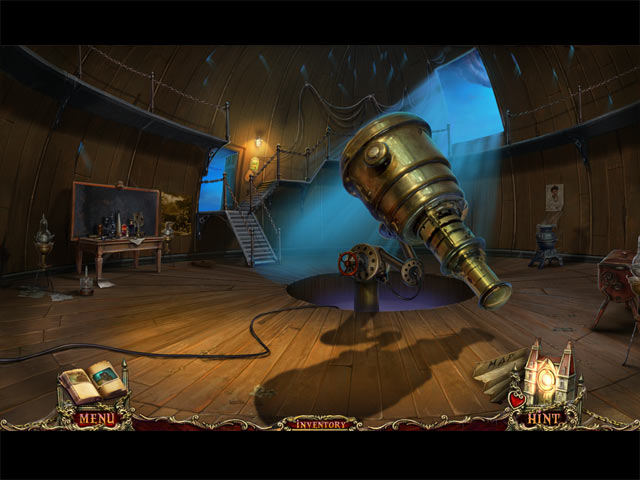 The gameplay is average, straightforward and not very challenging. Tales of Terror 2 plays like a typical HOPA, there are no special features or real creativity. The Hidden Object scenes are mostly standards with a couple of interactive items. The puzzles are the usual run of the mill, many are very simple and not very entertaining.
Just to make this Collector's Edition more disappointing, Tales of Terror: House on the Hill is a very short game. The length of the main game is barely three and a half hour for fast players and the bonus chapter, which is absolutely unnecessary is roughly  half an hour. The extra content is thin also; a strategy guide, concept art, wallpapers, achievements, collectibles and soundtracks.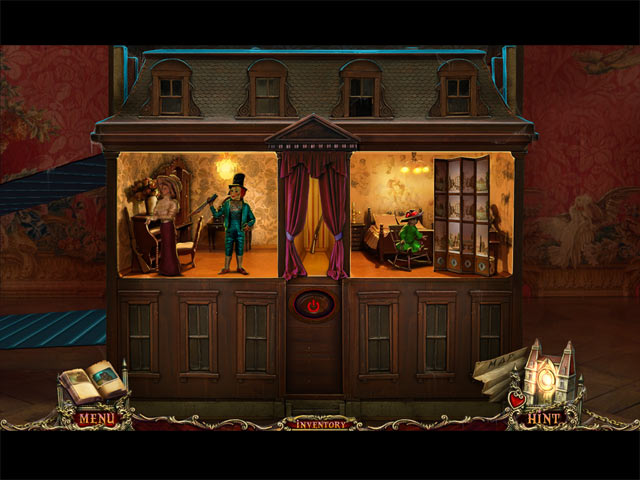 You were on a boat ride to a creepy island when your boat inexplicably crashed. You we up to find yourself stranded in handcuffs in an underground dungeon! Can you escape from your captors and reveal the deep dark secrets of this foggy island in Tales of Terror: The Fog of Madness? As a series, […]
Welcome to Fog Island, the home to the haunted castle owned by the mysterious Jacob Fogg. Can you survive this real-life nightmre in the upcoming Tales of Terror game? Screenshots taken by Jan Thomas
Medium Detective: Fright from the Past from Deep Shadows takes you to a murder scene back in the Victorian era. Rumor has it that the recent string of murders has been the work of a mysterious figure with the name of "Man of Shadows". As a detective with supernatural ability, your job is to stop […]