INFO
Item Reviewed
Tales of the Orient: The Rising Sun
May 1, 2014
RELEASE DATE
April 15, 2014
DEVELOPER
Green Sauce Games
FEATURES
Widescreen Support
Voice Overs
3 Gameplay Modes
Relaxed Mode
FOR iOS

For iPad

For iPhone
If you enjoyed
Dreams of a Geisha
, Tales of the Orient: The Rising Sun should be the right pick for you. Not only that it is from the same developer, it has a similar theme and an almost similar storyline. Regardless of these similarities, Tales of the Orient is a great Match 3 game!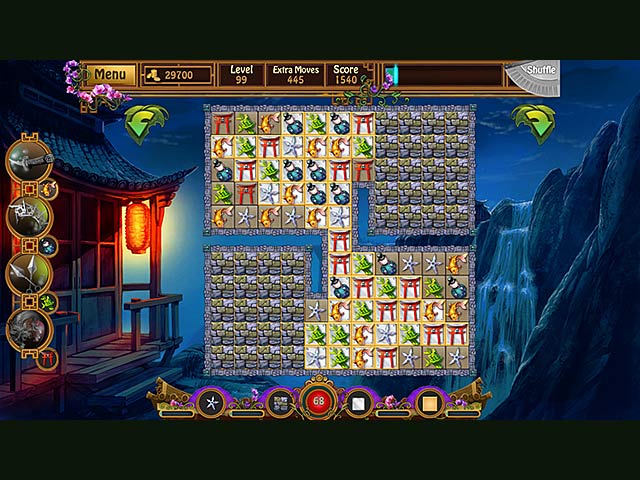 Tales of the Orient has a fairly typical storyline for a Matching game, with your main task of rebuilding your village. The game is set in Japan and therefore, it has some Japanese vibe in it. The cutscenes are hand-drawn and although are not very exciting to look at, they do feature voice-overs.
Tales of the Orient has splendid visuals, bright tiles, beautiful backgrounds and sharp graphics. However, there are times when we feel that the game is a little too bright and we have to strain our eye to see the tiles properly. The music is very relaxing and charming and of course, it is Japanese-styled.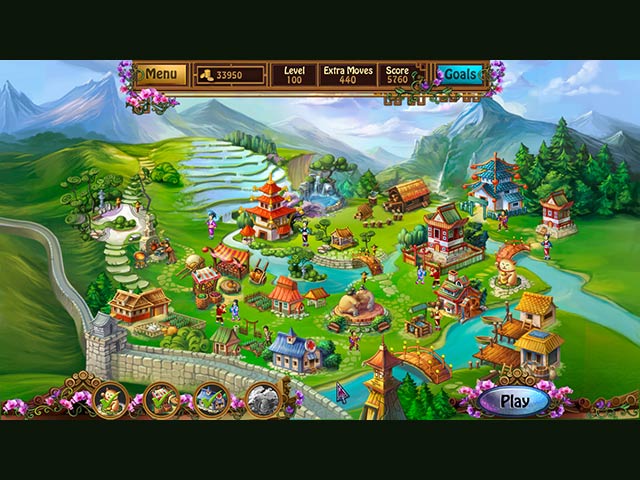 There is nothing especially unique about Tales of the Orient: The Rising Sun. Nevertheless, the whole experience is extremely pleasant. The game featured three game modes which can be changed at the start of each level; Swap, Pop and Chain. The tiles and the background wallpaper varied very frequently so each board never looks the same. There are some cool bonuses to use and difficult obstacles to overcome as well. As if the game is not challenging enough, Tales of the Orient comes with limited moves. Fortunately, you can earn extra moves by restoring the buildings in the village; also, if you are not yet familiar with the game, you can switch to Relaxed Mode as you wish.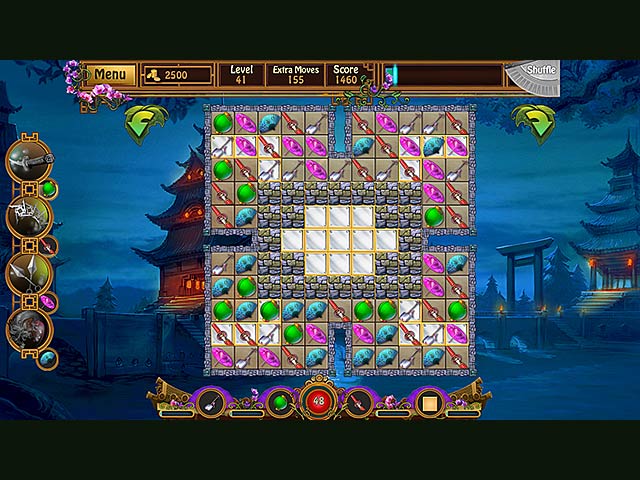 The Eternal Emperor has you embarked on the twelfth H.E.L.P. mission, this time to unearth the tomb of China's first Emperor – Qin Shi Huang. Can you and your associates avoid the deadly booby traps and successfully make this historical discovery? We the concept of The Eternal Emperor right from the start. The idea of getting […]
Take a journey to the exotic land of Sigiriya to locate the missing H.E.L.P. crew. Can you find the missing agents and stop the wicked Dario Sabas Aturnin before he lay his evil hands on the Fountain of Youth? Surely, Eipix has acquired the licenses to continue several original HOPA franchises, this one included. Still, we think the developer […]
Brave Giant Games is now ready to put out their first BFG Collector's Edition game, Tibetan Quest: Beyond the World's End. Your niece, Larisa, has gone missing in the Himalayan Mountains during her expedition. Travel to Lhasa, Tibet in search for your missing niece as you learn that this rescue mission might not be as easy as […]