INFO
Item Reviewed
Royal Envoy 3 Collector's Edition
May 29, 2014
DEVELOPER
Playrix Entertainment
FEATURES
Widescreen Support
Voice Overs
Relaxed Mode
COLLECTORS EDITION
32 Exclusive Bonus Levels
Integrated Strategy Guide
Wallpapers & Soundtracks
Replayable Introductory Movie
Achievements
Royal Envoy is one of the most unique, as well as most successful Builder/Time Management franchises in the market. Royal Envoy 3 is the third formal sequel, fourth overall game in the franchise. Even though it brings nothing totally exciting or refreshing both to the franchise and to the genre, Royal Envoy 3 is still a treat to play!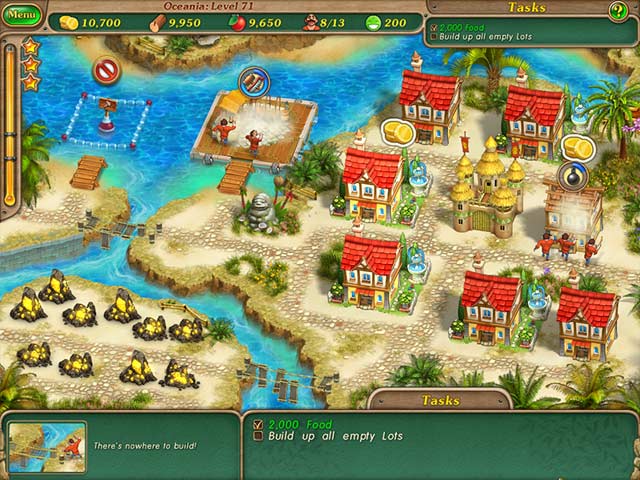 A new island has been found and it has been reported that the island is prosper of natural resources and of course, gold! The King has ordered you to rebuild those islands, on the mission to expand the kingdom. Unlike the previous installment Campaign for the Crown, the story in this game is very mundane. Despite all of the familiar faces and charming characters, we just wish the story would be more creative.
Anyway, Royal Envoy 3 still impresses us on the presentation aspects. The visuals are definitely appealing, graphics are lovely with the usual fantastic 3D elements. Characters' animations are expertly done and the environment is eye-catching. The only problem we have is the overuse of voice overs; during each level, the workers will shout out some comments every single time they have completed a task or yet to complete them – these voice overs are nice, but they can become extremely irritating after a while.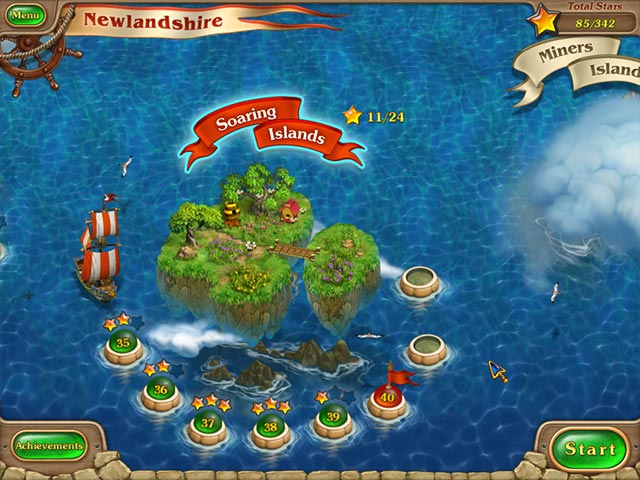 The main game featured over 80 levels spread over 11 islands, each island differs from one another so things never get boring. The developers also have up to challenge level in this sequel, it now requires some perfect task management skills in order to earn three stars.
Playrix certainly knows what the players like when it comes to a builder game, the developers keep most of the game mechanics the same while added some improvements. Firstly, there is now a Relaxed Mode for beginners or those who do not want to rush. Moreover, the buildings have now changed their looks whenever they are upgraded; a pleasant addition indeed. Still, we cannot help but to mention that Royal Envoy 3 feels too much like the other games in the franchise. The developers could have added some unique features, innovative mini-games or a better stroyline.
As a Collector's Edition, it featured 32 bonus levels along with a walkthrough, soundtracks, cutscenes, wallpapers and achievements.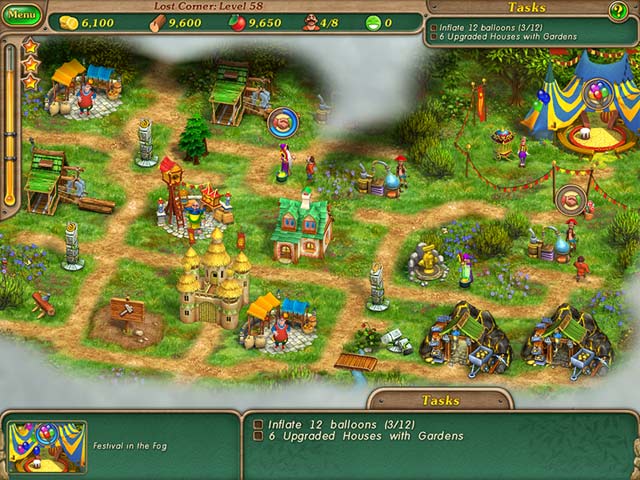 In this fifth installment of the fan-favorite Campgrounds series, Addie is in need of a vacation, but how could she leave her campgrounds lonely? She enlisted her trusted friend Tom to help lo over the campsites while she's away, but as a newbie, is Tom up to the task? all the previous games in […]
Whether it's fairy tale fantasy or medieval or Vikings or crime, the Time Management genre has gone through a wide range of themes – but very few have actually been set in a futuristic world. Faraway Planets takes you to the future when civilization is possible on another planet, when technology is so advanced and […]
General Flavius of Britons is up for a dangerous new journey! After ridding the land of Britons of the Filth in the first chapter, Flavius realized that he still needs to clear the source of the evil. Enter the Shadow Lands – the underworld for the dead souls of the Celts where the Filth has […]