INFO
Item Reviewed
Haunted Manor: Painted Beauties Collector's Edition
May 30, 2014
DEVELOPER
Top Evidence Studio
FEATURES
Widescreen Support
Interactive Jump-Map
Voice Overs
3 Difficulty Settings
Diary
COLLECTORS EDITION
Exclusive Bonus Chapter
Integrated Strategy Guide
Wallpapers & Concept Art
Soundtracks & Screensavers
Achievements & Collectibles
Replayable Mini-Games
If you have followed our reviews, you would probably know that we were not very fond of the previous game in the Haunted Manor franchise. Sad to say, we found this third game in the series to be even more disappointing.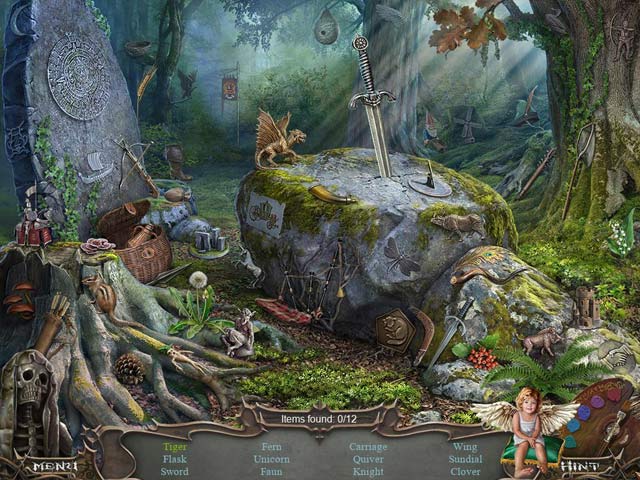 First things first, the story has great potential; Stephan Black has made a pact with the Death in exchange for his wife and son's lives. Now, whenever he paints beautiful women, they would disappear and you are his latest unfortunate victim. You are then transported to a haunted manor on the mission to save all the souls and also, save yourself! However, a great story goes nowhere without a good production. In this case, while the story is solid; the cutscenes are not up to the standard. they look very cheap with cheesy effects and sub-par voice overs, no attempt at lip syncing has been made.
The graphics are depressing. The color tone is grayish, lightning is dark and dreary – we do not know that the developers hope that these aspects would create a creepy atmosphere or not, we only know that they do not work. Ironically, Haunted Manor is not very haunted; while all the haunted aspects are there from the skeletons to thick fog and so on, the creepy factor is just missing. One thing that is in total contrast to the game's atmosphere is the annoying angel which serves as your hint button; he giggles every single time when the hint finishes recharging.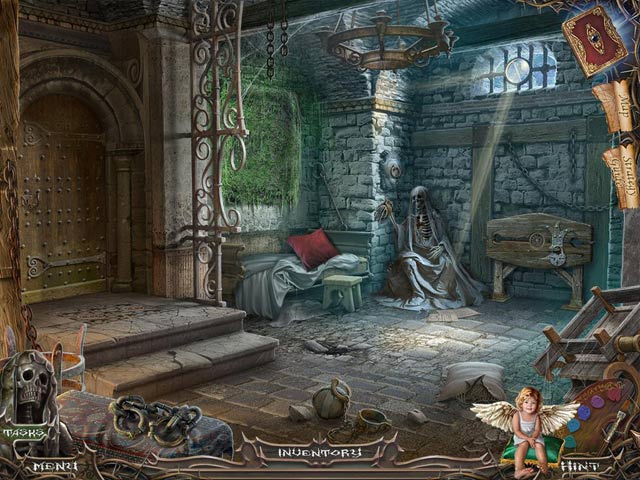 On the gameplay side, there are a couple of noticeable additions; voice overs, difficulty modes, an interactive map to mention a few. Unfortunately, we still found the game to be very tedious and boring. The pace of the game is extremely slow and the mood is unbelievably sleepy. Moreover, there is nothing to be excited for; hidden object scenes are standards so are the puzzles. Another annoying aspect is the overload amount of backtracking; even though there is a jump-map, the map shows nothing other than a shot from each location so it is pretty useless.
At least, Haunted Manor: Painted Beauties does have a good length- the main game lasted over 4 hours for us. Regrettably, this satisfaction does not come with the bonus chapter since it only took us under a half an hour to complete. Other extras are fine, the usuals that can be expected.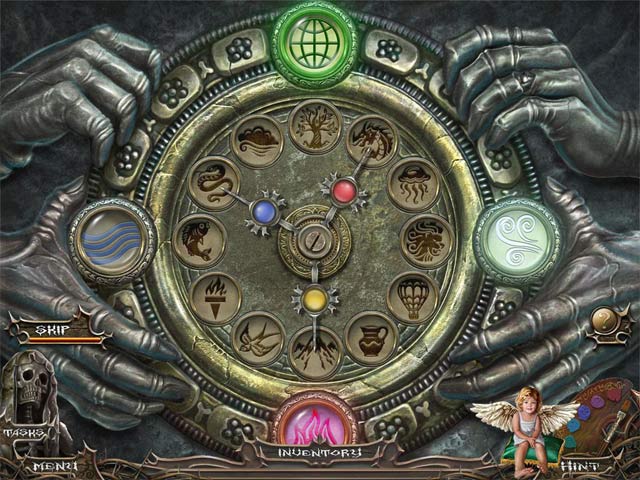 We were intrigued by The Texas Chainsaw Massacre's potential but unimpressed by its brief teaser when Gun Interactive first announced it last year. It's one of our favorite horror movie series, in part because it still frightens us — after all, every good haunted home has a Leatherface at the end who follows you to […]
You can play the horror-puzzle game Labyrinthine by yourself or with one to three other players. The game can be roughly divided into two different games. There are five lengthy "chapters" in addition to procedurally generated "case files" with varying degrees of difficulty and map size. We assume that the five chapters are what most […]
Growing My Grandpa, which absolutely oozes atmosphere in everything it does and is really cunning with the information it gives you, felt to us like a ly body horror experience. It was almost as if we had our own little eldritch child. The narrative offers some room for interpretation; you may think the story is […]