INFO
Item Reviewed
Grim Tales: The Vengeance Collector's Edition
May 22, 2014
FEATURES
Widescreen Support
Interactive Jump-Map
Voice Overs
3 Difficulty Settings
Diary
Evidences
COLLECTORS EDITION
Exclusive Bonus Chapter
Integrated Strategy Guide
Wallpapers & Concept Art
Soundtracks & Cutscenes
Achievements & Collectibles
The tragedy that runs along The Gray's family continues in this sixth installment of the well-known Grim Tales franchise. The size of this family seems to keep reducing with the release of each sequel; in The Vengeance, Elizabeth has been murdered and her brother, James has been accused for the case. Travel back in time before the time of this tragic event and prove James' innocence!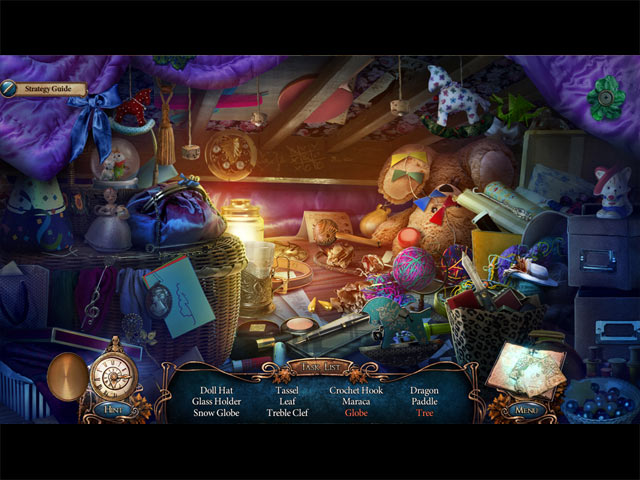 Grim Tales: The Vengeance opens with an intense, stunningly made introduction – we knew right away that Elephant Games would not disappoint us this time round. The story in The Vengeance is a continuation from the previous five titles in the series, although it is not an absolute requirement to play those five games first. The plot is what pretty much can be expected from this series; mysteries, deaths and a bit of a supernatural factor thrown in. What different about this sixth game is the Time-Travelling aspect of the story. In order to prove your nephew's innocence, you have to travel back in time where time is frozen and gather up the evidences to show to the court. This is an interesting idea; however, the backstory and all the family trees can become too overwhelming and too confusing for those who are new to the franchise, and even those die-hard fans.
Nonetheless, the presentation in Grim Tales: The Vengeance is without question, marvelous! The graphics are crystal clear and beautiful blue shades, special effects are amazing and the details are just mesmerizing. The music is epic, but fairly loud compared to what we are used to from Elephant. The voice overs are solid, accompanied by a fair attempt of lip-syncing.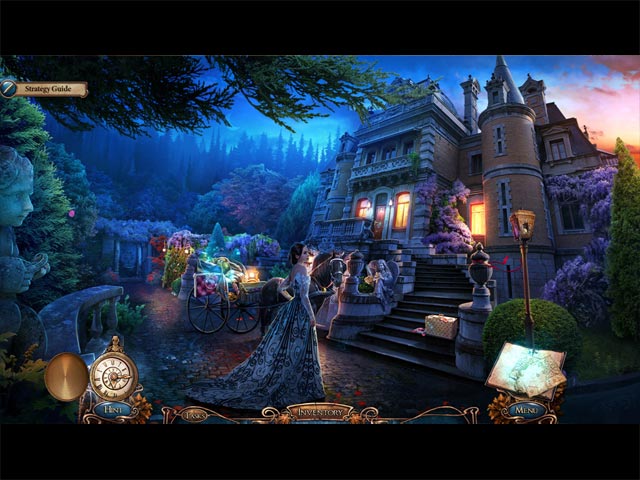 In terms of gameplay, Grim Tales: The Vengeance does not really bring anything new to the genre. Despite that, it ticks all the boxes and does not fail to entertain us. As with the usual games from elephant, Grim Tales 6 is an extremely game with tons of tasks at hand, numerous inventory items and a large number of locations to explore. Luckily for us, the interactive map is beautifully-designed and does a satisfying job on guiding the player to the right location. Other aspects of the game are well-done also, the hidden object scenes are mostly junkpiles and straightforward, but they are easy on the eye and items are not too difficult to spot. The puzzles are the better parts of this game and we are glad that there are many to be solved throughout the game. While they might not be totally unique, they are definitely enjoyable and suitable for the theme of the game.
Unfortunately, Grim Tales: The Vengeance is a little bit lacking on the Extras. The main game has a good length of around 4 hours for advanced players, but the Bonus Chapter barely reaches 40 minutes. Other Extras are the average even though we like the idea that the statuette collectibles add some extra stories to the game.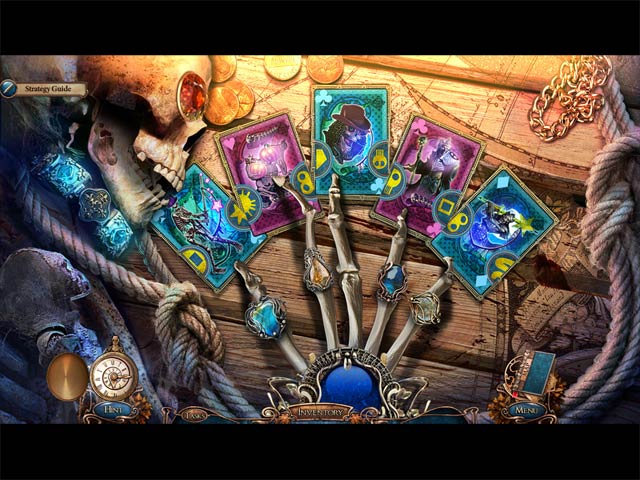 A classic whodunit, Tangle Tower has a vintage and contemporary feel to it. With clearly unrealistic puzzles, clever commentary, and a lot of click ticking, hunting for clues, and speaking to witnesses, it pays homage to classic point-and-click games. However, the game doesn't come across as a carbon ; rather, every design decision you come […]
Roman's Christmas is a pretty nice detective game that is certain to please fans of Danganronpa or Ace Attorney: Phoenix Wright. The game did have a lot of similarities to Gothic Murder: Adventure That Changes Destiny, which is actually a direct rival. We preferred this, and we feel confident recommending it as a highly secure […]
Experience the excitement of combat as you fight to save your innocent clients in a court of law like Phoenix Wright. In this beautiful compilation, you may play all 14 episodes from the first three games. Capcom has made one of the best visual-novel masterpieces named Phoenix Wright: Ace Attorney Trilogy, which was launched on […]