INFO
Item Reviewed
Forgotten Books: The Enchanted Crown Collector's Edition
May 15, 2014
DEVELOPER
ERS Game Studios
FEATURES
Widescreen Support
Interactive Jump-Map
Voice Overs
Hidden Objects Vs. Puzzles
3 Difficulties + Custom Mode
Diary
COLLECTORS EDITION
Exclusive Bonus Chapter
Integrated Strategy Guide
Wallpapers & Concept Art
Soundtracks & Screensavers
Achievements & Collectibles
Replayable HOs & Puzzles
Behind the Scenes
You have been teleported to a fantasy book world where it is your job to you have to search for the Enchanted Crown and stop the dark mage from killing the king of Torelion! This is the latest attempt from ERS-G to try their hands on a fantasy-themed Hidden Object game, and we have to say that this time it works out pretty well.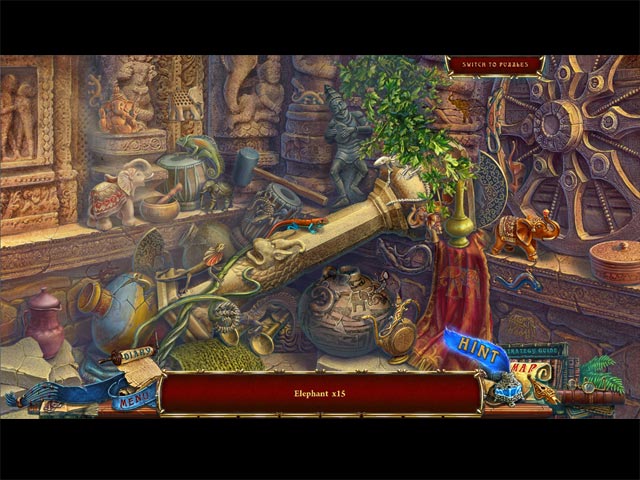 Forgotten Books: The Enchanted Crown is a fantasy casual  adventure game just like any other of its kind. There is nothing especially special about it, the story is definitely not unique the gameplay is not extremely innovative. Still, every aspect of the game is very well put together which might be the reason that the game is more entertaining that we thought it would be.
The sights of Forgotten Books are what we can expect from this developer. While many of the locations are pleasant to the eye and highly detailed, they are not exactly sharp and as usual, a little bit washed out. Putting that matter aside, we applaud  ERS-G from finally implementing 3D characters and animations into the game and they did that in a superb manner. The characters, especially our assistant the rabbit are very life-like and amusing to look at, their voice overs are great so are their looks.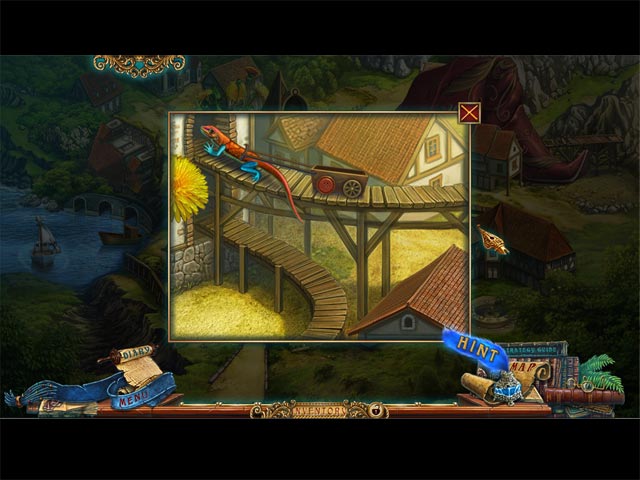 Forgotten Books: The Enchanted Crown is more challenging than most of the recent games from ERS. The gameplay is still fairly  straightforward and simple, but the puzzles are what truly stand out. Puzzles in Forgotten Books are very creative; most of them are not entirely unique, but provide some appropriate twists to the typical ones and they do not feel out of place. They range from easy to difficult in terms of the level of challenge and some of them even offer you Casual or Hard mode to choose from. As for the Hidden Object scenes, they come in different formats and can be switched to Puzzle mode at any time.
In addition, Forgotten Books: The Enchanted Crown has a decent length. The main game lasted around 4 and a half hour for us while the Bonus Chapter lasted around an hour and it is equally well crafted.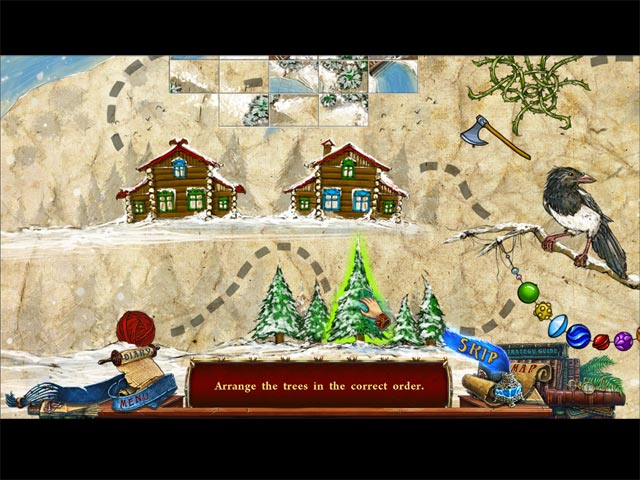 Grim Facade takes us back to Venice with this new installment, The Red Cat. Recently, a series of murders has been going on in town, with the killer announcing its victim by putting a Red Cat on the victim's front door. The Mayor has asked for your expertise when his son appears to be the […]
Marjory called for your help when her fiancé has been kidnapped by hooded figures in plague masks. As you dive deeper into the case, you discover something far sinister lies behind. PuppetShow has now come to the ninth installment, with little progress. First off, there is simply nothing innovative about the story in PuppetShow: Her Cruel Collection. […]
Here comes another Dark Tales game in this long-running series from ERS Game Studios. In this ninth installment, you are asked to travel to Hungary to solve another gloomy case, based on the famous Allan Poe's short story Metzengerstein. Despite Metzengerstein being one of our personal favorite Allan Poe's works, we found this installment […]