INFO
Item Reviewed
Demon Hunter: Chronicles from Beyond - The Untold Story
May 10, 2014
DEVELOPER
Brave Giant Studios
FEATURES
Widescreen Support
Interactive Jump-Map
Voice Overs
Diary
2 Difficulty Settings
Achievements & Collectibles
Replayable HOs & Puzzles
Wallpapers, Concept Art & Soundtracks
Brave Giant Studios, we have never heard of this developer before. But after we finished the game, we know we will be looking forward to more games from this developer. In Demon Hunter: Chronicles from Beyond, Professor Ashmore has just been murdered and therefore, you have to go back to the island you grew up on and reveal all the secrets behind this case.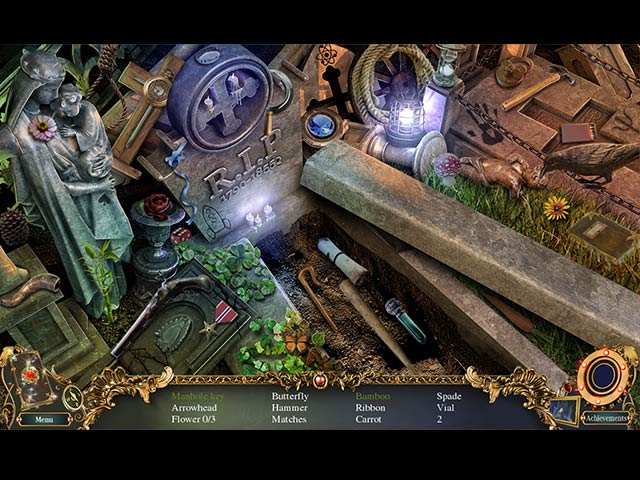 Initially, Demon Hunter seems like a B-grade HOPA judging from its sub-par opening cutscene; but then, it gets much better. We do agree that the visual quality is not amongst the best as the graphics can be too dark and grainy at times, maybe a little cartoony as well. Still, we cannot deny that all of the locations are very attractive, the artwork is surprisingly beautiful and the hidden object scenes are very detailed. The music remains quiet most of the times, it is peaceful and relaxing – the voice overs are fine too.
The story in Demon Hunter is pretty weak; it starts out with a lot of promise but it turns shallow after that. This goes the same with the gameplay, although well-built; it is very predictable and not revolutionary by any means. The hidden object scenes are classics and some of the puzzles are challenging while most of them are not very original.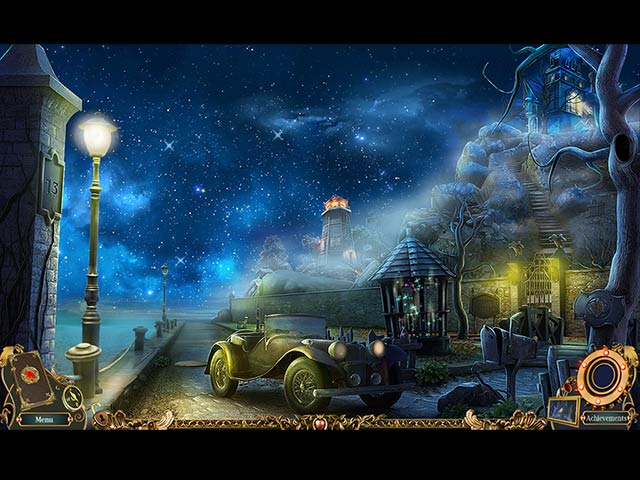 Demon Hunter is a Standard Edition game which is honestly much better than most of the weak CE games in recent memories. The developer is so generous that the game even contains a whole lot of Collector's Edition worthy extras such as Wallpapers, Concept Art, Soundtracks, Achievements, Collectibles, replayable Hideen Objects and Puzzles as well as a 1-hour Bonus Chapter in addition to its solid 5-hour main game length.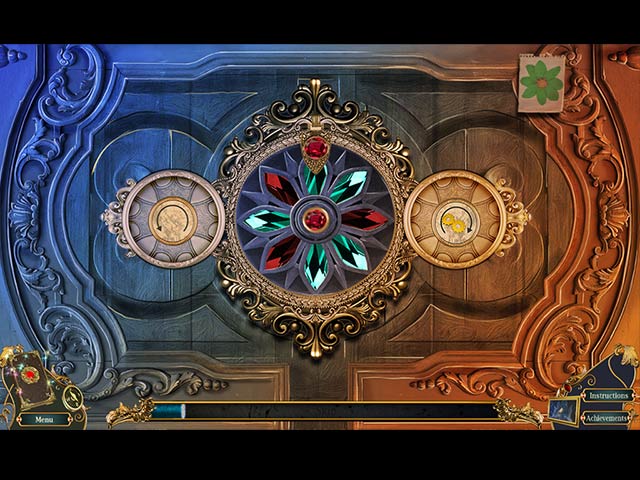 Vampire Legends: The True Story of Kisilova is a HOPA game that provides a fairly typical vampire experience. The elite in Vienna has heard reports of a string of murders following a deadly plague epidemic. The government has decided to act in response to the danger of the disease spreading as well as murmurs of […]
The young prince Fern vanishes with a mysterious female just before his coronation. The royal protectress and teacher have been tasked with finding him and bringing him home.In this new adventure game by Artifex Mundi named "Lost Grimoires 2: Shard of Mystery," which was released on April 19, 2017, she will encounter tricky hidden object […]
After defeating the army of the strange Elf Sylvanheir, King Raphael returns victorious. While the king's followers await his victorious entrance, his sister fears Raphael has been cursed and that a genuine war is about to break out, based on his unusual letters from the conflict.A fascinating hidden-object puzzle adventure game from the makers of […]