INFO
Item Reviewed
Surface: Reel Life Collector's Edition
April 15, 2014
RELEASE DATE
April 11, 2014
FEATURES
Widescreen Support
Interactive Jump-Map
Voice Overs
3 Difficulty Settings
Diary
COLLECTORS EDITION
Exclusive Bonus Chapter
Integrated Strategy Guide
Wallpapers & Concept Art
Soundtracks & Screensavers
Achievements & Collectibles
Bonus Videos
The top-grossing Surface series has now comes to the fifth installment. The franchise has always been one of our favorites, unfortunately, Reel Life does not live up to its previous successors due to many reasons.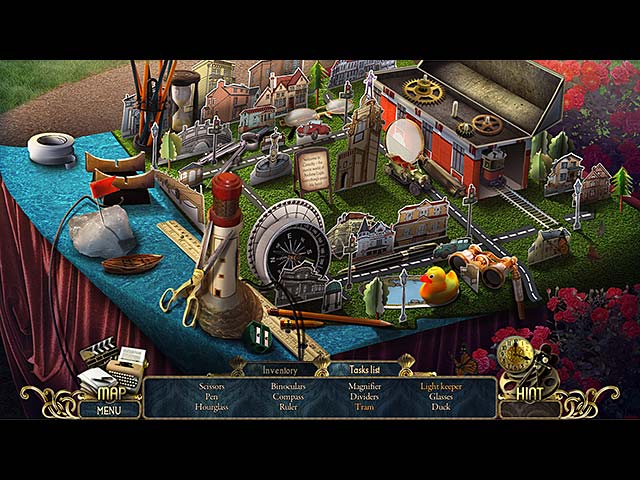 Your sister and your niece, Jane went to see 'Jungle Hunt'; a film starring Jane's missing fiancée Andrew Light at the legendary Deja View Cinema without knowing that this movie trip is about to turn upside down. Chaos started when Andrew Light stepped right outside the screen and took Jane with him. You accepted your sister's request and venture into the Light's movie world where anything is possible! As with all Surface games, Surface: Reel Life has a supernatural, out-of-this-world storyline. What different is that the story in Reel Life progresses really slowly; although there are twists and turns all the way throughout the game, the cutscenes introducing the events are not very exciting.
Unlike other games from Elephant, the cutscenes in Reel Life are dull and boring. Sometimes the cutscenes are still continuing to roll even if the dialogues have long finished. The characters are extremely static and animate especially slowly; at least they have good voice-overs.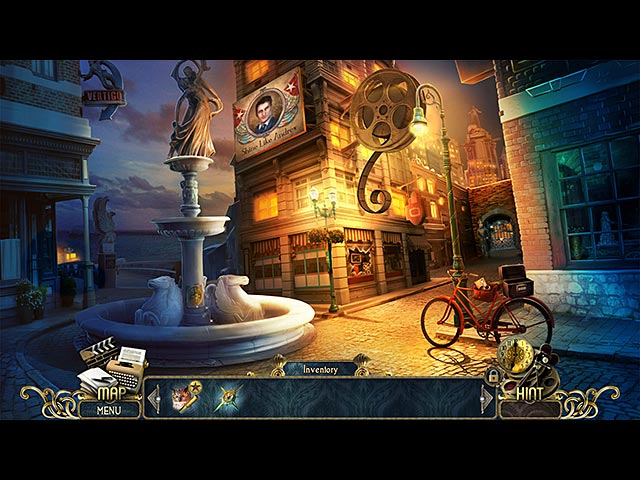 Luckily, this tedious aspect does not come across in the game's visuals. The visuals in Reel Life are as mind-blowing as expected, particularly in the movie world. The locations are beautifully colored with gorgeous special effects. Nonetheless, since there is not limit to imagination in the film world; we wish the developers would have include more 'surprise' factors in the locations and maybe more imaginative designs and decorations.
The overall gameplay in Reel Life is not very creative either. It offers solid fun but the developers surely could have done much more with it. The interactive Hidden Object scenes are simple and only come in standard-list type, puzzles are challenging but nowhere near unique.
For those who are concern, Surface: Reel Life is not a very long game. The game only took us just more than 3 hours to complete; the Bonus Chapter is definitely not necessary and is very mundane, not to mention that it only lasted 40 minutes for us.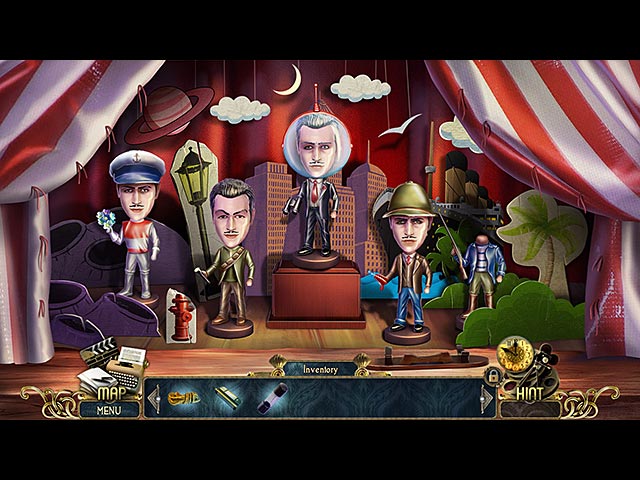 Christmas Stories- The Christmas Tree Forest will engage you in the unforgettable world of Haunted Hotel and put your skills to the test in thrilling hidden-object puzzles, fascinating locations, and uncovering the hotel's mystery that is robbing people of their years of life before it's too late. Will you be able to solve the puzzles […]
Solve challenging riddles, travel to odd locations, and uncover the secrets of the magical Halloween animals. Will you be able to solve Halloween Stories: The Neglected Dead's puzzles? You have a fantastic opportunity to learn about the surprises that the three world locations have in store for you. Neglected, a great puzzle adventure game from […]
In this detective adventure game from Elephant Games LLC, which was released on March 4, 2021, you can hunt for hidden things and solve puzzles and brain teasers.Your mission is to find unusual stuff in order to halt the murder. Can you solve the "Strange Investigations: Becoming" criminal case? Explore crime scenes, stop the perpetrator, […]