INFO
Item Reviewed
Nightmares from the Deep: Davy Jones Collector's Edition
April 2, 2014
RELEASE DATE
April 28, 2014
FEATURES
Widescreen Support
Interactive Jump-Map
Voice Overs
Hidden Objects Vs. Mahjong
3 Difficulty Settings
COLLECTORS EDITION
Exclusive Bonus Chapter
Integrated Strategy Guide
Wallpapers & Concept Art
Soundtracks
Achievements & Collectibles
Replayable Hidden Objects
Awards
Best of 2014
Editor's Choice
Nightmares from the Deep has always been, and always will be, one of our favorite casual game series. Unfortunately, this pirate journey is about to come to an end as Davy Jones is the last game in this epic trilogy; save the best for the last isn't it?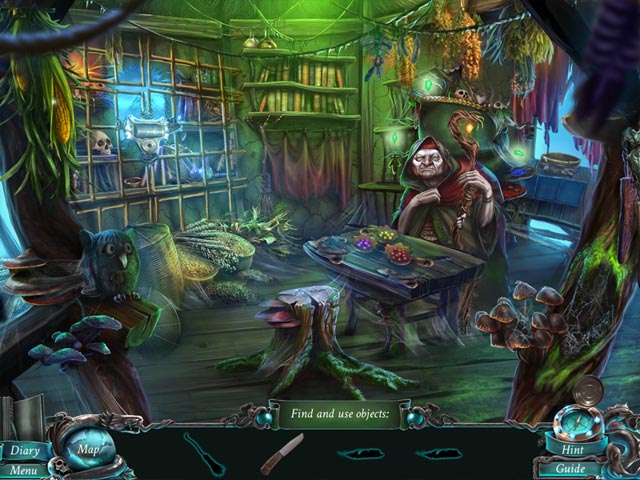 Davy Jones hooked us right from the start with its action-packed, fantastic opening; it is an awesome way to start off the game as it is very engaging and interactive. We would not say that Davy Jones has the best story though, as it is pretty similar to the previous two games. Davy Jones attacked your museum (again!) and your daughter got into yet another trouble as Davy Jones made her sign the pact that she would sacrifice herself to be Davy's slave in exchange for your (her mom) life. And then the game carries on  explaining the past of Davy Jones while you try to seek ways to cancel the pact.
No matter what, this third Nightmares game still has top-notch production values with cutting-edged visuals and amazing design. the graphics are beyond beautiful, mainly 2D with cool 3D elements; the animations are superb and the special effects are mind-blowing. It is clear how the developers have effortlessly worked on polishing the presentation of this game, it is perfect in every sense from the clarity, shades, details to colors. The background music goes along with the game well and the voice overs are appropriately emotional.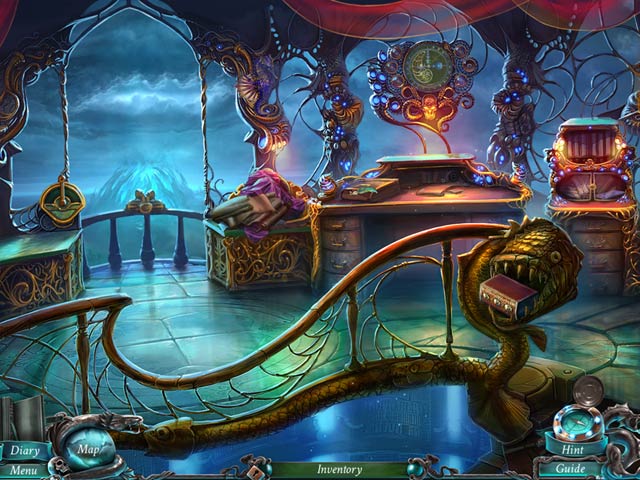 However, what is missing in this sequel are the challenges. The adventure part of the game is pretty straightforward, no helpers or any extra tools – a jump-map is included so you can travel at lightning speed and the tasks and interactions are not really innovative. Still, we have to give it up for the puzzles. Although some of them are time-consuming, most of them have a nice level of challenge and a unique design. The hidden object scenes come in various formats, standard, fragmented, interactive for instance; you can also switch to Mahjong mode if you prefer.
Nightmares from the Deep: Davy Jones is a very long game, the main game took us around 4 and a half to 5 hours to complete – the ending was clear and concluded all the important details. The Bonus Chapter carried the story a little further, it is solid and definitely worth playing. The Extra Content is nothing unexpected, all the usual gallery items plus replayable movies and hidden object scenes, three sets of collectibles and  achievements.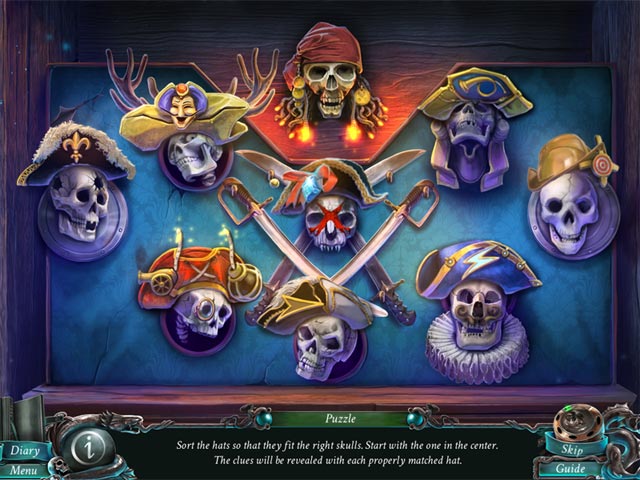 Vampire Legends: The True Story of Kisilova is a HOPA game that provides a fairly typical vampire experience. The elite in Vienna has heard reports of a string of murders following a deadly plague epidemic. The government has decided to act in response to the danger of the disease spreading as well as murmurs of […]
The young prince Fern vanishes with a mysterious female just before his coronation. The royal protectress and teacher have been tasked with finding him and bringing him home.In this new adventure game by Artifex Mundi named "Lost Grimoires 2: Shard of Mystery," which was released on April 19, 2017, she will encounter tricky hidden object […]
After defeating the army of the strange Elf Sylvanheir, King Raphael returns victorious. While the king's followers await his victorious entrance, his sister fears Raphael has been cursed and that a genuine war is about to break out, based on his unusual letters from the conflict.A fascinating hidden-object puzzle adventure game from the makers of […]