INFO
Item Reviewed
Grim Facade: A Wealth of Betrayal Collector's Edition
April 29, 2014
RELEASE DATE
April 25, 2014
DEVELOPER
ERS Game Studios
FEATURES
Widescreen Support
Interactive Jump-Map
Voice Overs
3 Difficulties + Custom Mode
Diary
COLLECTORS EDITION
Exclusive Bonus Chapter
Integrated Strategy Guide
Wallpapers & Screensavers
Concept Art
Soundtracks & Cutscenes
Achievements & Collectibles
Pet Bull
ERS' latest release The Fall of the House of Usher was so terrific that it has restored our faith in the works from this developer. Unfortunately, with Grim Facade: A Wealth of Betrayal, it seems as if ERS has again, taken a step back.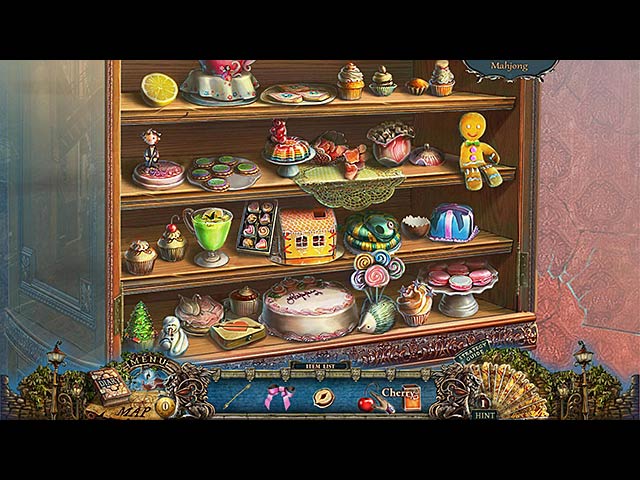 You have been hired to solve a spooky case of a headless fire knight that has been terrorizing the city. Rosa Ramirez is suspected for stealing the sacred sword from the statue of the headless knight and waking him up from the dead. Your task is pretty predictable as you have to explore the city and discover clues that lead to the real criminal. The story in A Wealth of Betrayal adds absolutely nothing new to the genre and we quickly lost our interests not long after starting the game. There are a lot of dialouges in the game, however, the problem is that although there are voice overs, none of the character's lip is moving and that somehow really annoyed us.
Moreover, we are also disappointed with the visual presentation in A Wealth of Betrayal. The graphics are still very colorful and detailed as well as of the style expected from ERS. The problem is that they are not very fascinating or beautiful to look at, they are not very sharp either. There are no extravagant graphics or fancy details that distinguish this game from all of the others in the series, or even all of the games from this developer. In addition, the audio side is not very favorable. While the music is just fine, we found the sound effects to be really distracting especially the horse gallop effect which come up very often.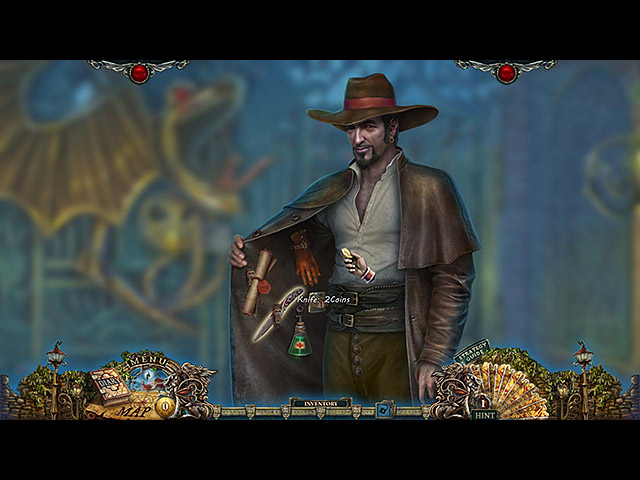 As some of you might have expected from ERS-G, the gameplay in Grim Facade: A Wealth of Betrayal is very straightforward. The only aspect that might have been improved are the hidden object scenes, they come in various formats with an option to switch to Mahjong mode. Otherwise, all of the tasks and interactions are mundane and even though the puzzles are not too uninspired, few of them are repeated during the course of the game.
The Collector's Edition content left a lot to be desired. The Bonus Chapter is of average quality and length, all of the other extras are gallery features, Achievements, Collectibles and a Strategy Guide. You cannot replay mini-games or searching scenes in the Extras section. Nonetheless, there is a space for you to use the collected collectibles to buy furnitures and items for your bull. It has nothing to do with the game or the story and it is not even entertaining.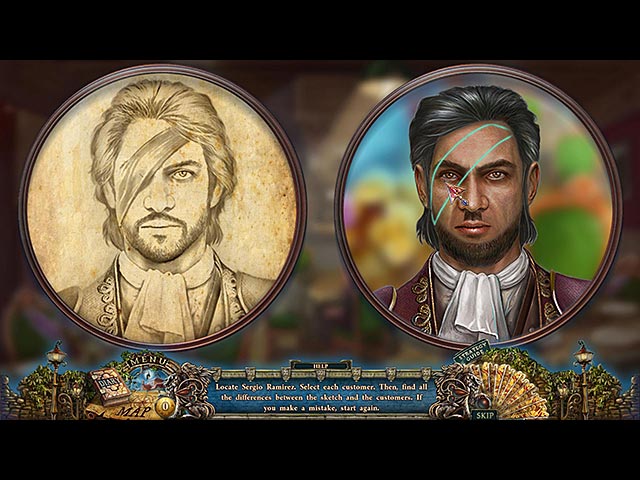 A classic whodunit, Tangle Tower has a vintage and contemporary feel to it. With clearly unrealistic puzzles, clever commentary, and a lot of click ticking, hunting for clues, and speaking to witnesses, it pays homage to classic point-and-click games. However, the game doesn't come across as a carbon ; rather, every design decision you come […]
Roman's Christmas is a pretty nice detective game that is certain to please fans of Danganronpa or Ace Attorney: Phoenix Wright. The game did have a lot of similarities to Gothic Murder: Adventure That Changes Destiny, which is actually a direct rival. We preferred this, and we feel confident recommending it as a highly secure […]
Experience the excitement of combat as you fight to save your innocent clients in a court of law like Phoenix Wright. In this beautiful compilation, you may play all 14 episodes from the first three games. Capcom has made one of the best visual-novel masterpieces named Phoenix Wright: Ace Attorney Trilogy, which was launched on […]