Gardens Inc. 2: The Road to Fame is the follow-up to last year sleeper Time Management hit 
Gardens Inc.: From Rakes to Riches
. This time round, you have to help Jill and Mike win a contest that will award them generous international contracts!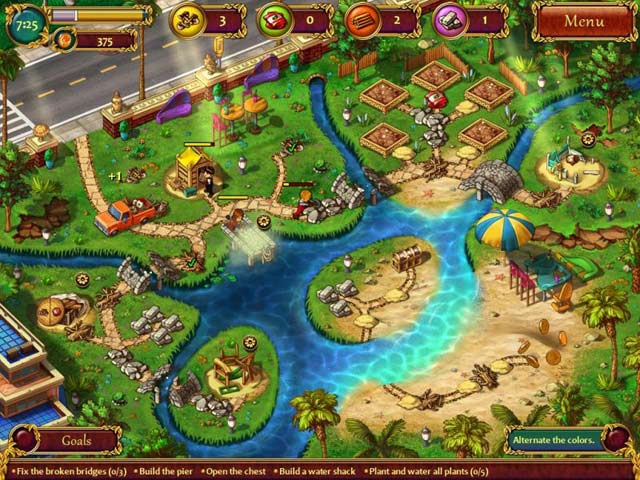 Surely, Gardens Inc 2 does not have the most unique storyline in the Time Management field. However, what Gardens Inc 2 does differently is that the story actually stays with you the whole way through. There are dialogues at the start of each level to take the story further and which link into special tasks in that specific level.
If you love the first Gardens Inc, we are pretty certain that you will fall for this sequel as well. All of the aspects in The Road to Fame remained fantastic as before. From the graphics which are nicely decorated, colorful and attractive to similar gameplay style. The level design in the Road to Fame is actually more complicated than its predecessor as well as than that of other games in the genre. There are multi-levels, mode of transportation and layer after layer of items to be collected.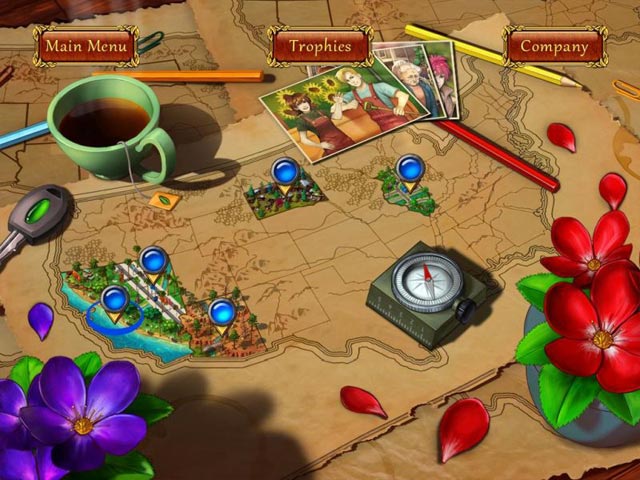 Nonetheless, the game is not all that challenging to play. It gets more challenging towards the end with all the clicking frenzy tasks the game introduced but to complete the level within the time limit is not beyond the ,reach. Also, if you do not wish to be stressed out under time pressure, Relaxed Mode is also offered in this game.
The main task in Gardens Inc. 2 is very similar to that of the first game. You need to clear the roads, get rid of the obstacles, do any additional bonus tasks and plant the seeds. In each level, there will be a specific way on how to place the plants and how to arrange their colors in order to earn special reward.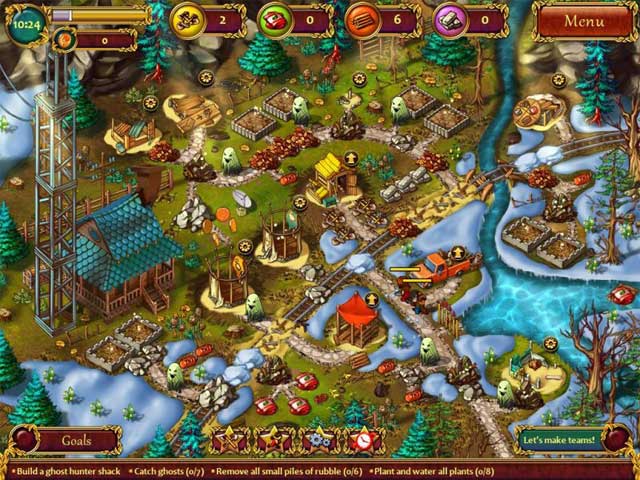 In this fifth installment of the fan-favorite Campgrounds series, Addie is in need of a vacation, but how could she leave her campgrounds lonely? She enlisted her trusted friend Tom to help lo over the campsites while she's away, but as a newbie, is Tom up to the task? all the previous games in […]
Whether it's fairy tale fantasy or medieval or Vikings or crime, the Time Management genre has gone through a wide range of themes – but very few have actually been set in a futuristic world. Faraway Planets takes you to the future when civilization is possible on another planet, when technology is so advanced and […]
General Flavius of Britons is up for a dangerous new journey! After ridding the land of Britons of the Filth in the first chapter, Flavius realized that he still needs to clear the source of the evil. Enter the Shadow Lands – the underworld for the dead souls of the Celts where the Filth has […]