INFO
Item Reviewed
Fear for Sale: Phantom Tide Collector's Edition
April 7, 2014
RELEASE DATE
April 04, 2014
FEATURES
Widescreen Support
Interactive Jump-Map
Voice Overs
Hidden Objects Vs. Jigsaw
3 Difficulties + Custom Mode
Seashell (Water Controller)
COLLECTORS EDITION
Exclusive Bonus Chapter
Integrated Strategy Guide
Wallpapers & Concept Art
Soundtracks & Screensavers
Achievements & Collectibles
If you are an avid HOPA gamer, Fear For Sale franchise is the one you are sure familiar with. With this fourth release from Elefun Games, the series brought us something we have not seen before; water phenomenon!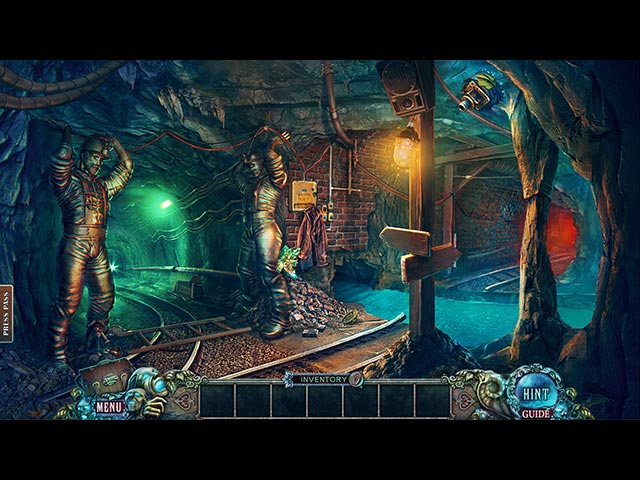 The main plot in Phantom Tide is excellent, although it is not completely new; the 'water' element really drives the game forward. You take on the role of Emma Roberts, who got a call from Adrian White claiming that he has severe water problems at his place. When you arrived, you not only found out that his water problem is severe, it is actually somehow 'evil'. There seem to be forces that manipulating water around Adrian's house and you believe that this linked in with the unusual death of Julia, Adrian's wife. The opening is professionally done and totally  hooked us in, unfortunately, the story gets nowhere after that. The game is extremely slow-paced with not enough twists, turns or exciting actions to keep us on our feet.
Compared to the previous game, Nightmare Cinema; we feel like the visuals are not as fantastic in this sequel. Nonetheless, they are still amazing to look at – bright, colorful and detailed. Those water effects are epic, they actually look as if they are alive. The music is perfect for the game so are the voice-overs.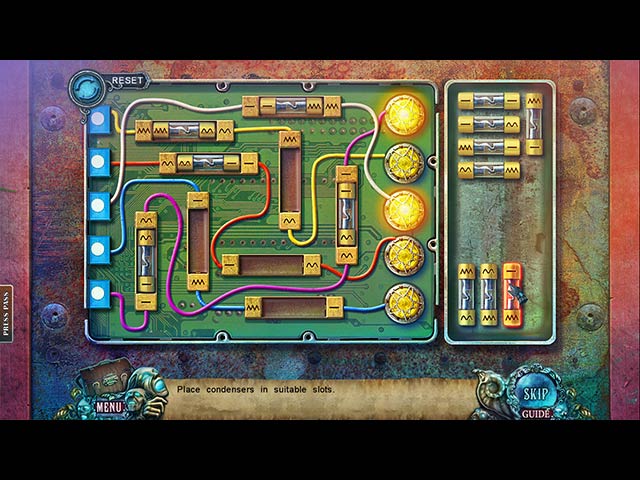 Another weak spot in Phantom Tide is its straightforward gameplay. Tasks can usually be completed within minutes and although there is a lot to do here and there, none of them required much brainwork. As for the puzzles, they come in variations of the typical ones; nothing groundbreaking but still pretty entertaining. The Hidden Object scenes are easy on the eye, and they can be switched into Jigsaw mode as you desire. What is unique in Phantom Tide is the magical shell you have which can be used to absorb and release water. This tool comes in handy quite often and it is quite interesting to play around with it.
The length of Phantom Tide is just about right, 4 and a half hour with a satisfying ending and another hour or so for the Bonus Chapter. There are achievements, morphing objects and collectibles in the Collector's Edition, the collectibles are challenging to find as they come in various items. You can also earn experience points by collecting them, which is another  unnecessary but nice addition.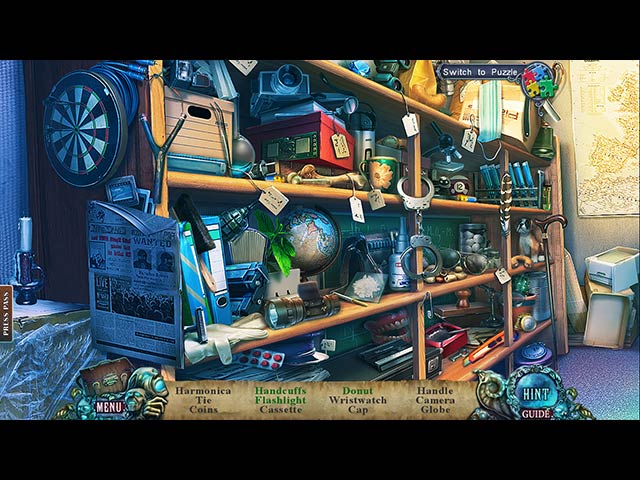 Witches' Legacy continues the successful franchise with its twelfth installment, Secret Enemy. Not long after the Ancient Once was resurrected in the previous game, evil monsters have kicked off their attack on the Earth. But these foul creatures are not the power witch's only foe, as the Witch Hunters are also out tracking down witches […]
Earth is currently swarmed with monsters and evil entities when the Witch Hunters decided to take advantage of this opportunity and attack the witches. Can you keep the Earth as well as your own coven safe from these external forces? Screenshots taken by Jan Thomas
It was the night right after the ceremony in which Fear For Sale magazine won an award and you just arrived home when you got an urgent call from your boss – creepy dolls are attacking the Fear For Sale headquarter! As a skilled investigative journalist, do you have what it takes to solve yet […]