INFO
Item Reviewed
Bridge to Another World: Burnt Dreams Collector's Edition
April 3, 2014
RELEASE DATE
March 30, 2014
FEATURES
Widescreen Support
Interactive Jump-Map
Voice Overs
3 Difficulties + Custom Mode
Diary
Dragon Helper
COLLECTORS EDITION
Exclusive Bonus Chapter
Integrated Strategy Guide
Wallpapers & Screensavers
Concept Art
Soundtracks & Cutscenes
Achievements & Collectibles
Replayable HOs & Puzzles
From the makers of the Living Legends franchise comes a new Hidden Object Adventure series, that is not exactly 'new'. Bridge to Another World: Burnt Dreams has quite an optimistic start, before everything turns out a little tad, tedious and boring.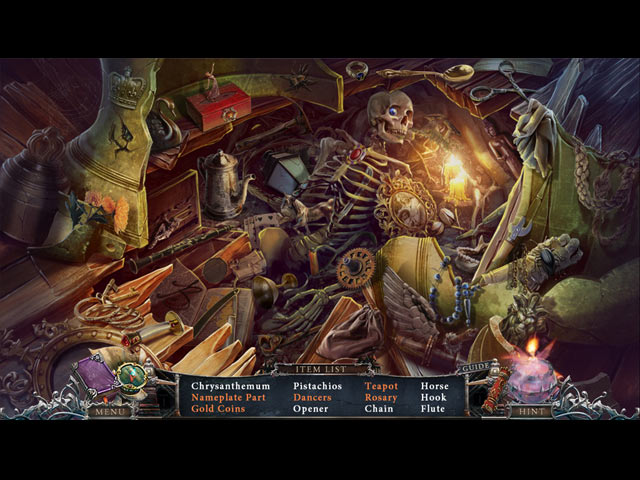 Well, once again, your brother has been abducted by a dark mist – how many times have we been through that? Only that this time, the event happened 20 years ago; and now, 20 years later, it is time for you to go out and rescue your brother from the world of paintings.
We cannot argue that Bridge to Another World is a great-looking game. All of the locations are brightly-lit and very attractive, despite that they could get fuzzy at times. The characters although look a little odd, they are still pleasant accompanied by standard voice-overs. However, we are not really impressed with the music tracks. In our opinion, they are just too deary for this game; they sound very familiar as well.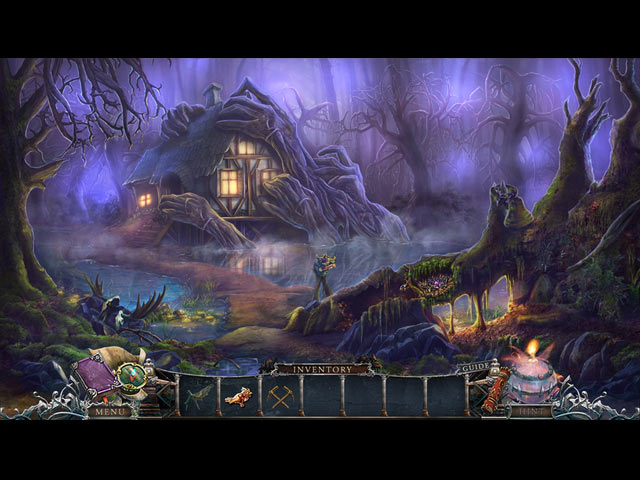 While Bridge to Another World continued to fascinate us with eye-candy scenes, the gameplay is downright plain. There is nothing new in the game, no twists or turns, no uniquely exciting events and no creative tasks and interactions. There is a nice ratio of Hidden Object scenes to Mini-Games, but again, both of them are straighforward and easy. Mini-Games are certainly very typical, they fit well within the theme but they require no brainwork whatsoever.
We did not get totally immersed in the experience, in spite of that, the time still went by fast. The main game of Burnt Dreams lasted under 3 and a half hours for us and the Bonus Chapter is the usual 40-minute additional episode. There are some nice collectibles to find, challenging achievements to collect and the normal extra content.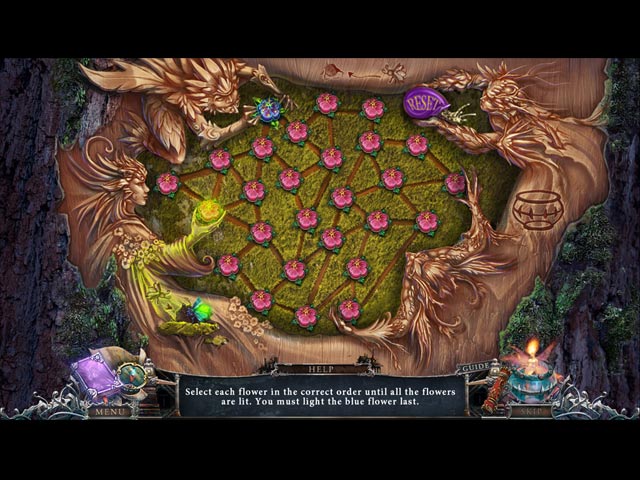 Come and discover all concealed items, use your sense of observation. Do you think you'd be an excellent detective?In this ightful game, you'll navigate through stunning mini-games, brainteasers, amazing riddles, and hidden clues.Friendly Fox Studio's Dark City: London is an adventure game featuring lots of hidden objects, mini-games, and riddles to solve that was launched […]
To find all hidden things, use your sense of observation. Do you think you'd make an excellent detective?In this ly adventure, navigate through stunning mini-games, brain teasers, astonishing riddles, and hidden clues.Friendly Fox Studio's Bridge to Another World: Through the Loing Glass is an adventure game featuring loads of hidden objects, mini-games, and puzzles to […]
A stranger's request brings you to the capital of Hungary to investigate a series of nightmarish attacks. You are then joined by Agatha, a curious partner who provides you with necessary local insights. Are these attacks instigated by a vengeful vampire or do lead to something much sinister? Find out in Dark City: Budapest. […]