INFO
Item Reviewed
Riddles of Fate: Into Oblivion Collector's Edition
March 11, 2014
RELEASE DATE
March 07, 2014
FEATURES
Widescreen Support
Interactive Jump-Map
Voice Overs
3 Difficulty Settings
Diary
COLLECTORS EDITION
Exclusive Bonus Chapter
Integrated Strategy Guide
Wallpapers & Concept Art
Soundtracks
Achievements & Collectibles
About 6 months after the release of Wild Hunt, came along this second game in the Riddles of Fate series by Elephant Games. Well, we wish Elephant would have spent more time on developing and polishing this game.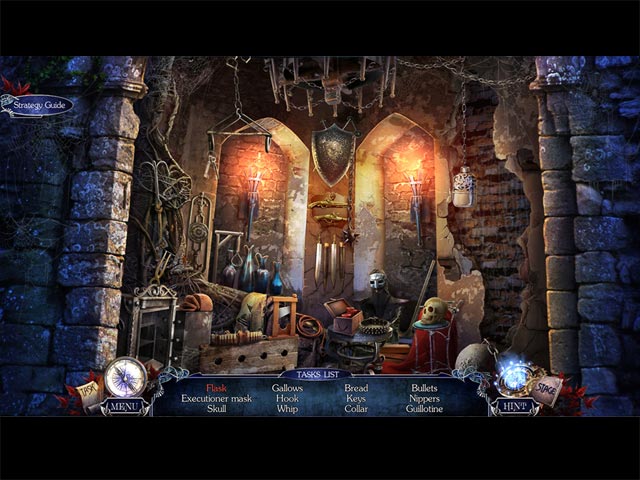 Into Oblivion tells a story of the town of Riddlestone. Riddlestone was once a joyful town until the seven deadly sins turned the city into a complete mayhem, even the royals are becoming more and more evil. The princess has disappeared and you are summoned by the Queen to help solving this case and bringing the town back to peace. The concept of the story might sound interesting with 'Seven Deadly Sins' and such, unfortunately, it is not as exciting as we hope it would be. It quickly turns into another Good Vs. Evil type of story with nothing really memorable.
The plus point about this HOPA sequel are the game's visual presentation which is always the case for Elephant Games. All of the scenes are brightly lit and the special effects are stunning, the voice overs and music are well done as well. However, the cutscenes are sub-par comic drawings type; certainly not we would expect from a leading developer like Elephant.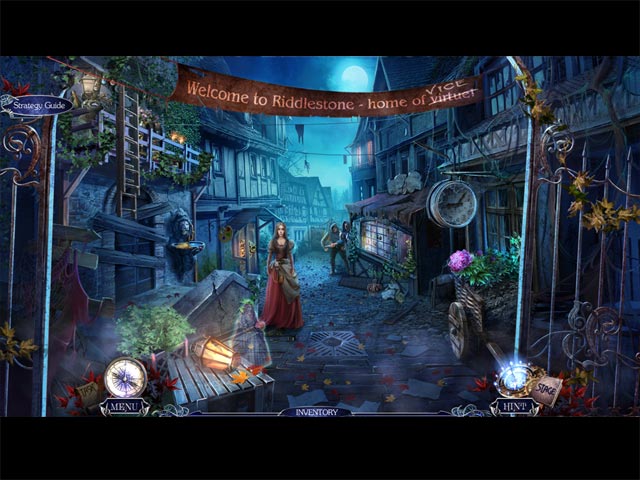 Also, Riddles of Fate 2 has a mediocre gameplay; there is a lot going on but nothing really innovative. There are tons of tasks in each location which might be frustrating for some as is is difficult to remember where things are and where to go next. Nonetheless, with the help of an interactive map and the hint system, it is nothing really new or challenging. The Hidden Object scenes are standard and the puzzles are nice but also very typical.
For those who are concern about the length of the game, we are happy to say that the length of the main game is quite satisfying. The only problem is the Bonus Chapter, although great, it is extremely short – we finished it just under 30 minutes. The other Extras in the Collector's Edition are relatively weak as well, thus, purchasing the CE version might not be the best decision for this game.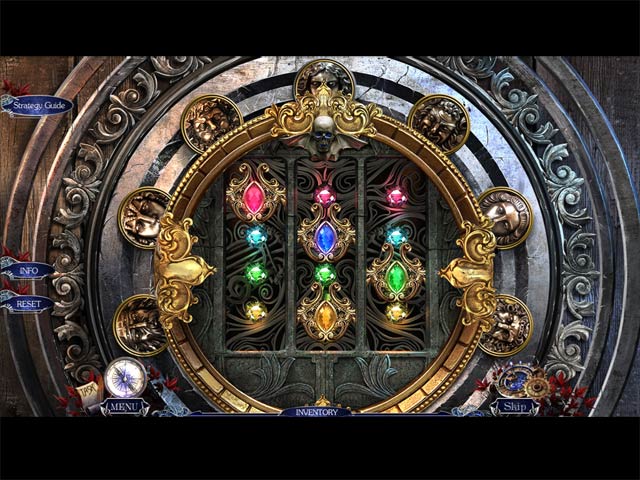 Christmas Stories- The Christmas Tree Forest will engage you in the unforgettable world of Haunted Hotel and put your skills to the test in thrilling hidden-object puzzles, fascinating locations, and uncovering the hotel's mystery that is robbing people of their years of life before it's too late. Will you be able to solve the puzzles […]
Solve challenging riddles, travel to odd locations, and uncover the secrets of the magical Halloween animals. Will you be able to solve Halloween Stories: The Neglected Dead's puzzles? You have a fantastic opportunity to learn about the surprises that the three world locations have in store for you. Neglected, a great puzzle adventure game from […]
In this detective adventure game from Elephant Games LLC, which was released on March 4, 2021, you can hunt for hidden things and solve puzzles and brain teasers.Your mission is to find unusual stuff in order to halt the murder. Can you solve the "Strange Investigations: Becoming" criminal case? Explore crime scenes, stop the perpetrator, […]