INFO
Item Reviewed
Mystery of Unicorn Castle: The Beastmaster Collector's Edition
March 13, 2014
RELEASE DATE
March 09, 2014
FEATURES
Widescreen Support
Interactive Jump-Map
Voice Overs
4 Difficulty Settings
Diary
COLLECTORS EDITION
Exclusive Bonus Chapter
Integrated Strategy Guide
Wallpapers & Concept Art
Soundtracks
Achievements & Collectibles
Replayable HOs & Puzzles
The first Mystery of Unicorn Castle game was released 5 years ago and it was a straight Hidden Object game. Mystery of Unicorn Castle: The Beastmaster is a huge step forward in terms of production values or perhaps, everything.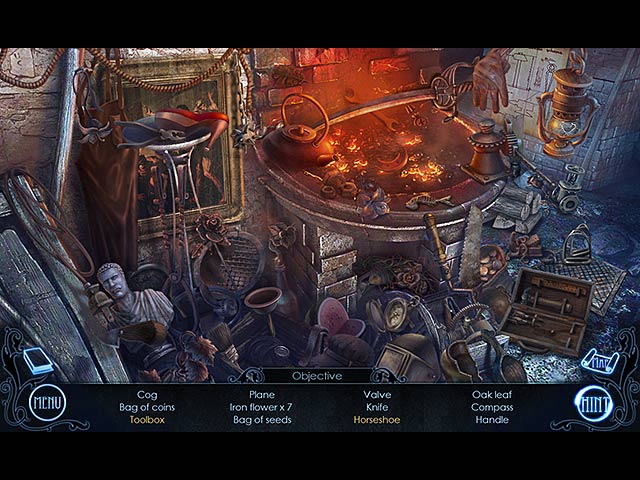 Young Sophie has been kidnapped by a beast to the mysterious Unicorn Castle. Follow the trials and rescue Sophie before it's too late! On the way you will encounter with ghosts and spirits who will ask for your assistance as well as evil giant rats and crawling insects. The Beastmaster has no connection whatsoever with the previous game, therefore, it is fine to be played as a standalone game.
We found the contrasting interface in this game to be very attractive. Most of the elements are dark while the buttons and the labels are brightly lit. There are no fancy interface decorations or effects, it is clean and simple reminds us of some Sci-Fi films. As for the visual presentation, it is not the best we have seen. Graphics are dark and very foggy, surely could have been clearer; nonetheless, they are atmospheric and pleasant enough for a CE game. There are many sound effects and narrated dialouges, but they are not intrusive. The background music and ambient sound are impressive. The voice-overs are professionally done, the voice of the main character is clear and if you are annoyed by it, the game offers you an option to turn it off.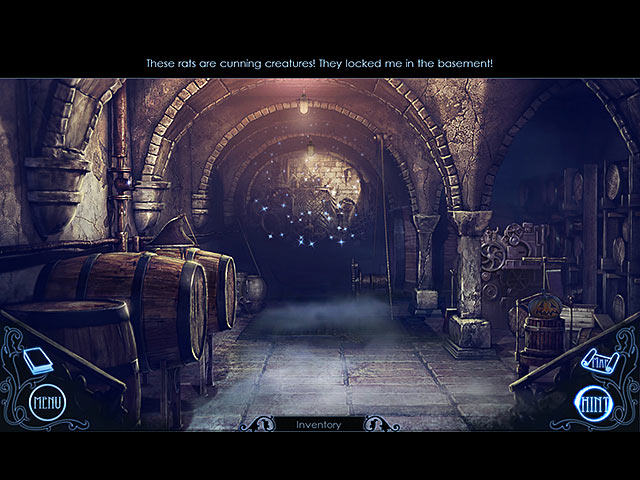 There is nothing too challenging about the gameplay of The Beastmaster. In most cases, it plays and feels like a standard Hidden Object Adventure game. The Hidden Object scenes are interactive and the mini-games are not exactly thought-provoking. There is one feature though, that differentiates it from the others which is the ability to make Karmic Choices. Occasionally, you will be asked to make decisions, this is very fascinating and it makes you feel more involved in the game.
In the Collector's Edition package, there are well-hidden Collectibles, Achievements, Gallery, Soundtracks and Replayable Hidden Objects and Puzzles – nothing really special.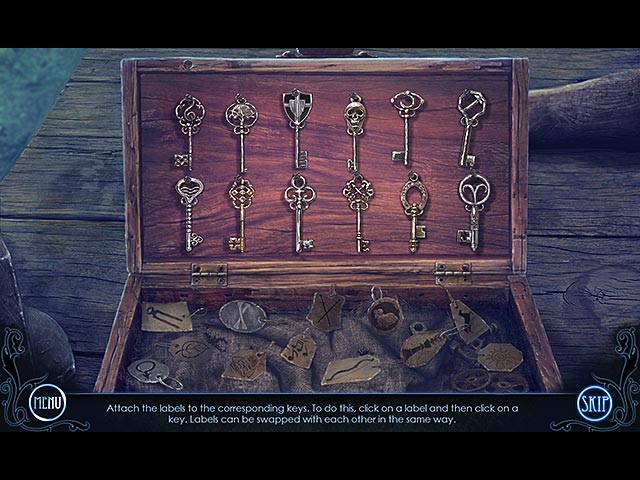 Your friend is having trouble in these searching games because her grandma has gone missing, and she believes something bad has happened.To become a true Fairy Godmother, you must travel to various locations in this hidden object game. Various HOPs and mini-games will assist you in immersing yourself in the enchanting story of a fairytale […]
Demon Slayer's massive success has catapulted it into the shonen major leagues, where anime such as Dragon Ball, One Piece, Hunter x Hunter, and Naruto have dominated for decades. Demon Slayer stands out from its action-adventure peer's thanks to its vibrant art, which includes both conventional 2D and spectacular 3D animations, sweeping/emotional combat themes, and […]
Over the years, the New Yankee series has gained quite a reputation among Time Management fans and built itself a loyal group of players. In this ninth installment, the series still has many tricks up its sleeves. When an evil spell bo plans to defeat the King and Queen and conquer Camelot, it is up […]