INFO
Item Reviewed
Mind Snares: Alice's Journey
March 21, 2014
RELEASE DATE
March 12, 2014
FEATURES
Widescreen Support
Interactive Jump-Map
Voice Overs
3 Difficulty Settings
Diary
Achievements
FOR iOS

For iPad

For iPhone
If you are not familiar with the developer, World-Loom – they are the team behind
Dark Heritage
 back in 2012 as well the talk-of-the-town
Gardens Inc
and the classic Fix-It-Up franchise. Mind Snares: Alice's Journey is their latest HOPA game, and it is quite an awesome one.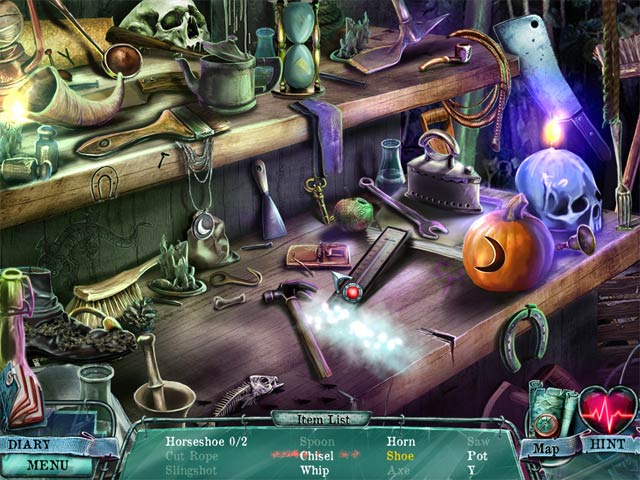 Mind Snares opened up showing a normal day of a simple woman, but things turned serious quickly as an evil laughter followed you into the darkness and you ended up tied to a hospital bed. After that intense cutscene, you discovered that you are trapped inside your own mind and you have to fight your fears, travel through 4 portals, get the artifacts and find your way to the final door! The story is somewhat original in this game, and it is very interesting too, although it gets a little pale as the game progresses.
The graphics and music in Mind Snares are epic, basically what we would expect from a Collector's Edition game so that is surely a plus for a Standard Edition game like this. The artwork is superb, bright and colorful while the spooks are there at the same time. The voice overs are awesome, especially the one who voiced the main character.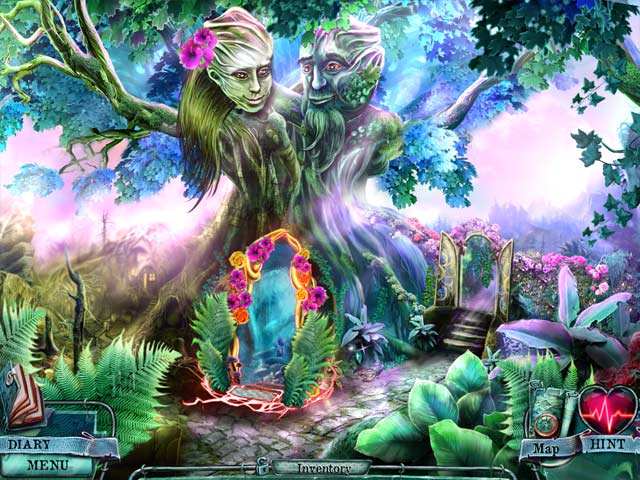 Mind Snares is not a terribly challenging game, the gameplay is nothing we did not expect, fairly typical for a HOPA game. The Hidden Object scenes are nicely made, most of the items are easy on the eye, but there are a couple that is more well blended into the background. We feel that the puzzles are a little disconnected to the story of the game, they are easy and nothing innovative – despite that, they are entertaining.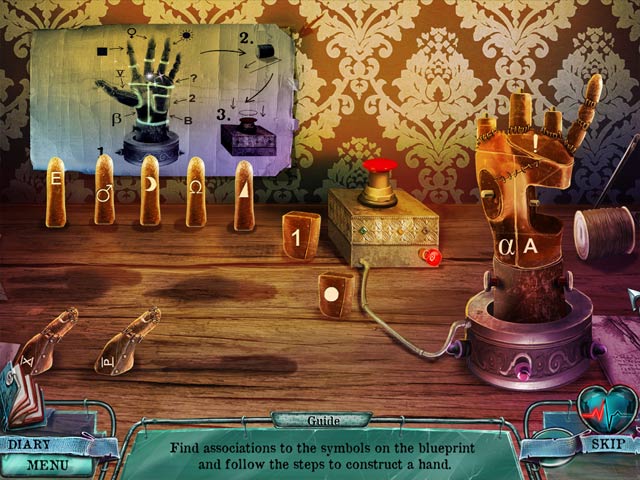 Martha is Dead is an upcoming psychological horror game by Wired Productions and LKA that goes above and beyond what one could expect from a terrifying video game. Martha is Dead, instead of cheap jump scares and old plots, ves into the atrocities of World War II Italy. The essential core of the story, however, […]
To save the lost architects and stop the insane director Sebastian Flemming, solve a variety of puzzles, mental teasers, and riddles.Collect proof, images, and whatever other information you can find about Sebastian's Flemming. Find hidden collectibles to learn about Sebastian's life and a means to stop him!DominiGames has ivered a new horror game in […]
Seekers Notes is a captivating mystery game with majestic locations, attractive characters, and an entertaining plot.Almost every search in this free puzzle game brings with it a new cliffhanger, riddles, and secret mysteries.MYTONA has ivered a gem in the world of HOPA games, released on 8th December 2015. The detective finds himself in an unusual […]