INFO
Item Reviewed
Grim Legends: The Forsaken Bride Collector's Edition
March 2, 2014
RELEASE DATE
February 28, 2014
FEATURES
Widescreen Support
Interactive Jump-Map
Voice Overs
Hidden Objects Vs. Domino
3 Difficulty Settings
Diary
Kitty Helper
COLLECTORS EDITION
Exclusive Bonus Chapter
Integrated Strategy Guide
Wallpapers & Concept Art
Soundtracks & Cutscenes
Achievements & Collectibles
Replayable Hidden Objects
Awards
Best of 2014
Editor's Choice
A wild bear attacked your sister's wedding and kidnapped her into the woods. Join force with her fiancée, follow your sister and learn the deep, dark secrets about The Abyss!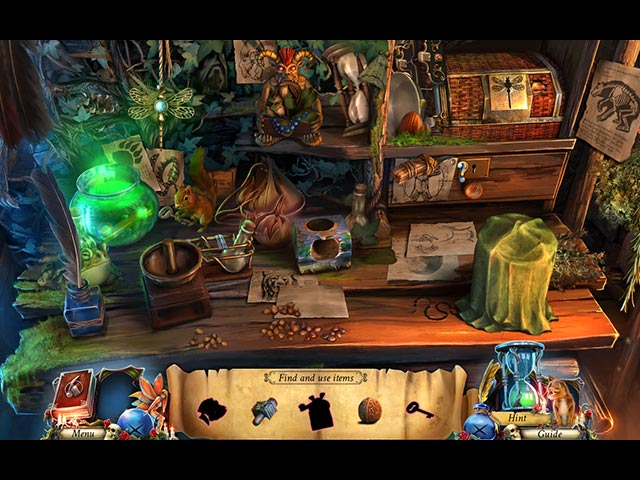 Artifex Mundi
is one of the most talented groups of casual games developers, and with their newest release Grim Legends: The Forsaken Bride, they continue to impress us. Grim Legends blasts off with a pretty epic and stunning cutscene, flawless animations, top-notch sound effects and most definitely, wonderful graphics! The artwork in Grim Legends is totally wonderful, the vivid colors contrast with the ominous mood of the game. The soundtracks are phenomenal, kind of spooky; as for he voice overs, they are beyond the standard, very emotional indeed.
There is nothing ground-breaking in the gameplay of Grim Legends though, still, the game does every right and that is what matters the most. The pace of the game is fast, the story develops quickly and the excitement keeps building to an epic payoff. Advanced players will have no problem playing through this game, it is not very challenging but some tasks in the game are actually quite interesting. The Hidden Object scenes come in varied styles and they can be switched to a cool Domino mode. The puzzles require more brainwork, not all of them are innovative but a good number of them are; we love that a few puzzles actually add some values to the story and help drive the story forward.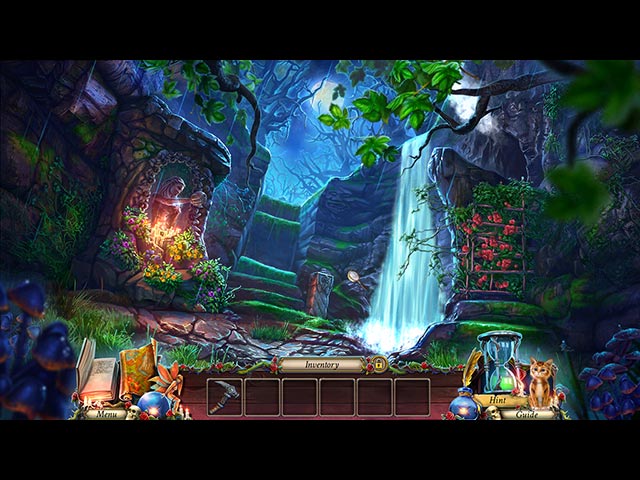 As with all the qualified Collector's Editions, there are Achievements, Collectibles which come in two types; one which tells some more background story, a Strategy Guide, Wallpapers, Concept Art, Soundtracks, Movies and replayable Hidden Objects. Purchasing the Collector's Edition is worthy of every penny as there are TWO Bonus Chapters which came to a total length of one and a half hour, added to the already satisfying long 4 and a half hour of the main game.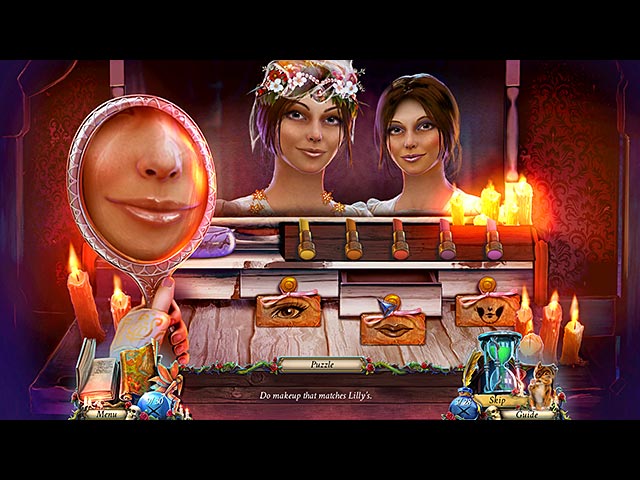 Vampire Legends: The True Story of Kisilova is a HOPA game that provides a fairly typical vampire experience. The elite in Vienna has heard reports of a string of murders following a deadly plague epidemic. The government has decided to act in response to the danger of the disease spreading as well as murmurs of […]
The young prince Fern vanishes with a mysterious female just before his coronation. The royal protectress and teacher have been tasked with finding him and bringing him home.In this new adventure game by Artifex Mundi named "Lost Grimoires 2: Shard of Mystery," which was released on April 19, 2017, she will encounter tricky hidden object […]
After defeating the army of the strange Elf Sylvanheir, King Raphael returns victorious. While the king's followers await his victorious entrance, his sister fears Raphael has been cursed and that a genuine war is about to break out, based on his unusual letters from the conflict.A fascinating hidden-object puzzle adventure game from the makers of […]