INFO
Item Reviewed
Dark Tales: Edgar Allan Poe's The Fall of the House of Usher Collector's Edition
March 25, 2014
RELEASE DATE
March 21, 2014
DEVELOPER
ERS Game Studios
FEATURES
Widescreen Support
Interactive Jump-Map
Voice Overs
Hidden Objects Vs. Puzzle
3 Difficulties + Custom Mode
Diary
Reborn One
Camera
COLLECTORS EDITION
Exclusive Bonus Chapter
Integrated Strategy Guide
Wallpapers & Concept Art
Soundtracks & Screensavers
Achievements & Collectibles
Replayable HOs & Puzzles
Laboratory
Our favorite Detective Dupin is back in this never-ending Dark Tales Edgar Allan Poe's franchise from ERS Game Studios. We expected this sixth Dark Tales game to be just like the other five, surprisingly, we enjoyed it…very much.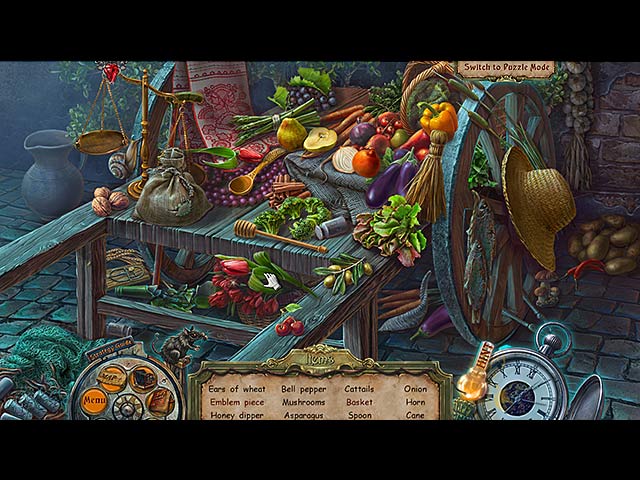 Detective Dupin and you, as his assistance have been called to the House of Usher by Dr. Morris following the disappearance of  Madeleine. Madeleine and her twin brother Roderick share a special bond between them and the disappearance of Madeleine weakened the condition of Roderick. Follow the clues and get to the bottom of this supernatural case in The Fall of the House of Usher!
The environment and scenery in The Fall of the House of Usher is creepy like we have never experienced before in a Dark Tales game. There is an excessive use of sound effects, it depends on the person whether this helps build up the mood or simply serves as annoyance. Other than that, the presentation of this Dark Tales game is pretty impressive. The graphics are gorgeous despite the graininess factor which seems to exist in every ERS-G games – the characters are nice-looking with excellent animations and high-quality voice overs. The cutscenes are epic, and the music that played along-side them is astounding.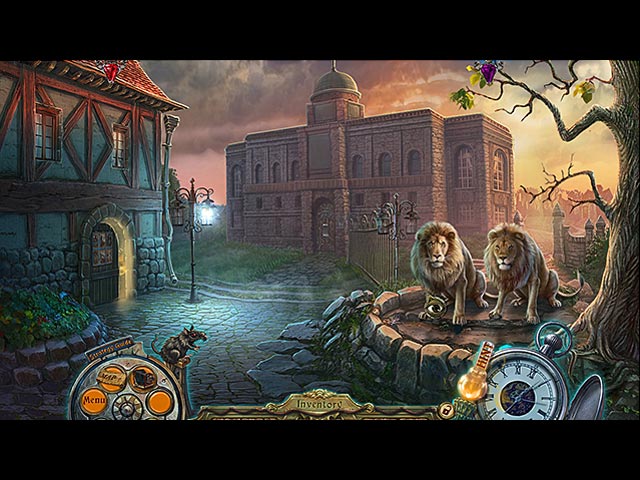 The gameplay has all the bells and whistles and it is also a very entertaining one. In addition to the main features like interactive map and a journal. There some nice achievements, coin collectibles which can be found through fun doll-house searching mini-games, a special ability which allows you to turn statues into living beings and a camera to capture your favorite moments. The game balances well between the adventure part, hidden objects and puzzles. The adventure part is unexpectedly challenging, there is a lot of backtracking and there are tons of things to be done in each location. the Hidden Object scenes come in varied modes, all of which are fun and very interactive. The puzzles are required some serious brain work and there are usually two modes to select from in each puzzle, casual and hard.
Dark Tales 6 does not stand out on the originality side. There is nothing really mind-blowing or unique; but it is certainly different and much better than some of the developer's recent works. The game also has a decent length, a great bonus chapter and a heavy extra content to make it worthy of a Collector's Edition status.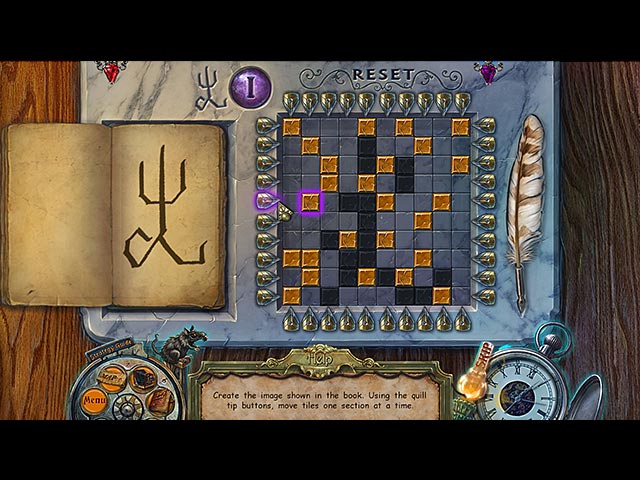 Br the InvestiGator will likely satisfy your needs for the foreseeable future if you're loing for a point-and-click adventure game with competent visuals, anthropomorphic animals, a respectable beat-'em-up minigame, and a respectable number of alternate paths that lead to various interactions with characters as you progress. In this hybrid of an Adventure game and a […]
A well-written drama with excellent acting, Telling Lies captures the essence of contemporary living. The characters go about their daily lives, which are centered on technology and social media. They use sites for video messaging to communicate. And practically every element of their lives is intertwined despite the distance between them. A series of one-sided […]
A classic whodunit, Tangle Tower has a vintage and contemporary feel to it. With clearly unrealistic puzzles, clever commentary, and a lot of click ticking, hunting for clues, and speaking to witnesses, it pays homage to classic point-and-click games. However, the game doesn't come across as a carbon ; rather, every design decision you come […]