INFO
Item Reviewed
Dark Dimensions: Somber Song Collector's Edition
March 16, 2014
RELEASE DATE
March 16, 2014
DEVELOPER
Daily Magic Productions
FEATURES
Widescreen Support
Interactive Jump-Map
Voice Overs
3 Difficulty Settings
Diary
COLLECTORS EDITION
Exclusive Bonus Chapter
Integrated Strategy Guide
Wallpapers & Concept Art
Soundtracks
Collectibles
Match 3 Mini-Games
Developer's Diary
Daily Magic is no doubt a hard-working developer, because with every new releases from this developer, there have been significant improvements of some sort. Dark Dimensions: Somber Song is the fourth game from this HOPA franchise and it is the best one yet.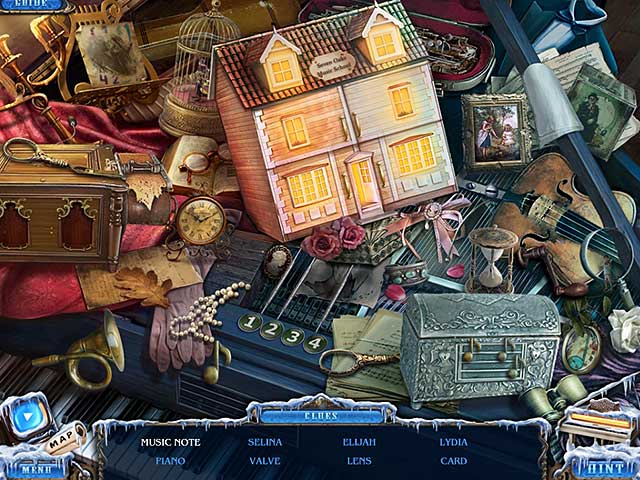 Dark Dimensions has always been a great series, but certainly not among all the big names. The good news is, Dark Dimensions has now reached new heights with this latest release, Somber Song! Dark Dimensions: Somber Song featured a tragic story about a group of music students that died in the fire at the town's music school. Since then, deadly grey smoke has conquered that town of Seven Oaks, you have to follow the clues and save the town from destruction. Even though the plot is here is not entirely new, it is very engaging and with actions at every corner of the road, it hardly gets boring.
We expected Somber Song to be a solid game taking in the account of the previous games in the series, what we did not expect was the quality of the game's presentation. The visuals in Somber Song are mind-blowing, nothing like we have seen before in any games from Daily Magic – they are hauntingly beautiful, the vivid colors contrast well with the dark mood that sets throughout the game. The special effects are spectacularly done and the animations are professional. The soundtracks are also being done right, pretty creepy most of the times. Moreover, the voice overs and all the sound effects are simply amazing!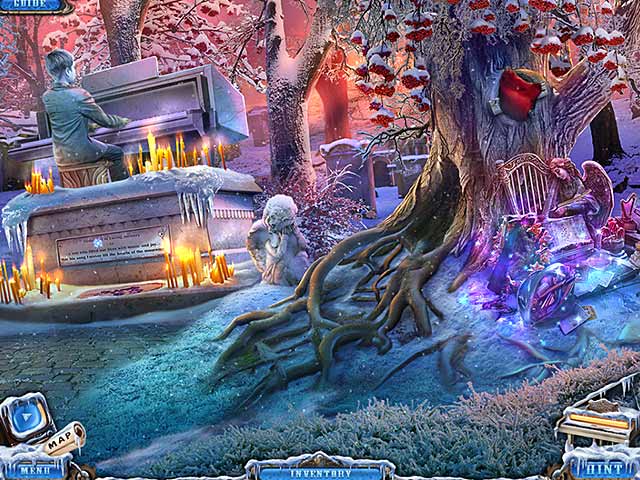 The gameplay of Dark Dimensions: Somber Song is enjoyable, with  interactive-map and video diary but none other unique features can be found. The pace is nice, smooth and steady and the tasks are not always easy. The Hidden Object scenes are cool and are very interactive, the puzzles are on the challenging side but again, nothing really innovative.
At least, Somber Song has a satisfying length – around 4 full hours for advanced players; just that the ending feels like a bit of a rush. The Bonus Chapter is an epilogue, equally well-made and lasts a little under an hour. Other Extras are nothing special, Wallpapers, Collectibles that can be used to reveal background stories, Match 3 levels, Strategy Guide, Soundtracks, Concept Art and Developer's Diary that contains 50 behind-the-scenes shots.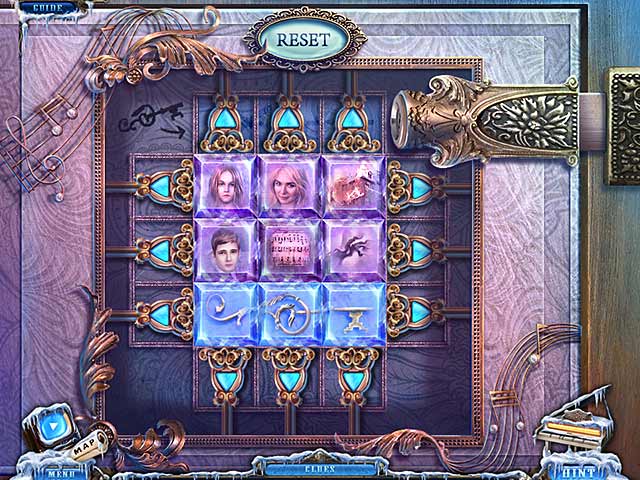 Santa was on his way to a tropical island to iver Christmas gifts when a violent storm knocked him out of the sky. As a demigod with fire magic, you are the only one who can locate Santa and rescue him. However, things might not be as easy as expected when you have to face […]
Following last year's Yuletide Legends: The Brothers Clause, Daily Magic Productions brings back the holiday series with a new installment. Can you the Christmas island and save Santa from the evil force? Screenshots taken by Jan Thomas
Dana and Rick explored an abandoned house on Maple Street when they were just little kids, and their lives were forever changed. Flash forward to today, Dana suddenly collapsed one day after work and in her coma, signaled to you to go back to take care of some unfinished business at that old house. Can […]