INFO
Item Reviewed
Mystery Trackers: Raincliff's Phantoms Collector's Edition
February 15, 2014
RELEASE DATE
February 14, 2014
FEATURES
Widescreen Support
Interactive Jump-Map
Voice Overs
4 Difficulty Settings
Video Camera
Dog Helper
Picture-Matching
COLLECTORS EDITION
Exclusive Bonus Chapter
Integrated Strategy Guide
Wallpapers & Concept Art
Soundtracks
Achievements & Collectibles
Mystery Trackers: Raincliff was definitely one of our favorites from this renowned Hidden Object Adventure franchise so we are more than happy to pay another visit to this ghostly town. Unlike some other franchises where when they got to the sixth game in the series, the game felt old and no longer excite us – Raincliff's Phantoms is basically the opposite, because it is Mystery Trackers at its best!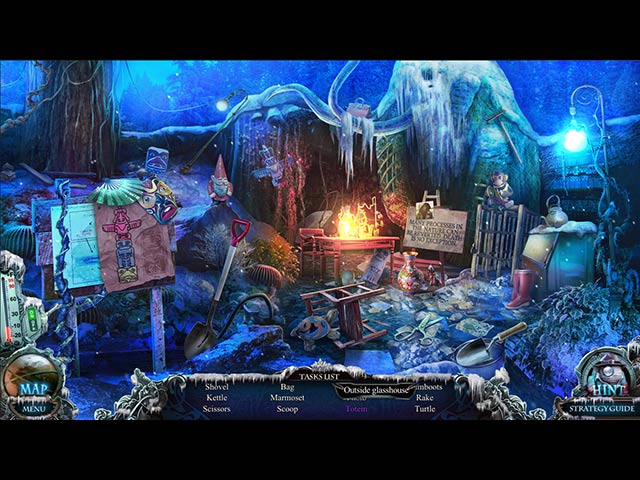 Mystery Trackers never fails to offer us intriguing and captivating storyline and that goes on with Raincliff's Phantoms. A reporter has gone missing in Raincliff and the video footage discovered suggest that she might have been kidnapped. Once you arrived there, you know that something is not right with the town – with invisible people walking here and there and a headless guy trying to kill you; use your detective skills to solve this supernatural case in Raincliff! The story in Raincliff's Phantoms is extremely engaging, with actions and surprises at every turn on the road – the story develops at a rapid pace and it is innovative enough to feel fresh.
The environment in the first Raincliff game was terrific and Raincliff's Phantoms brings that to another level. The graphics are one of the best we have seen from the franchise, gorgeous snow effects, stunning views and top notch visual effects. The soundtracks are also very impressive although they remain quiet most of the time; this is not a concern since the sound effects are really worth showing off. In spite of that Raincliff's Phantoms no longer featured live actors, the animated characters are great, smooth animations accompanied by professional voice overs.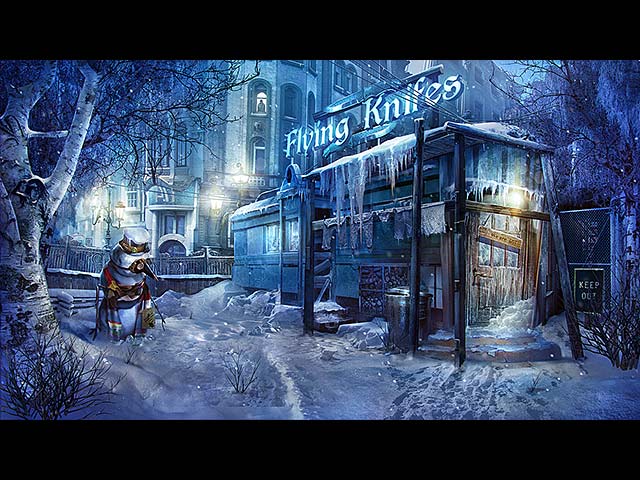 Mystery Trackers: Raincliff's Phantoms is not much different from other Mystery Trackers games in terms of the gameplay but Elephant Games does introduce a couple of 'cool' new features. Firstly, you have a Video Camera which can play tape cassettes  you come across along the way, after you finished watching the tape you will be given with a photograph. You then have to match the photograph to an area in the game to uncover secret hiding place, a very neat idea. Another interesting feature is the Frost Mode, since Raincliff is a snow-covered city you have a thermometer by your side to keep track of your own temperature, and when your temperature drops below a certain level, you have to hunt for morphing objects to keep you warm. This feature is fun and unique, you will also earn an Achievement for completing the game in this mode although you can switch it off anytime.
Raincliff's Phantoms is not a very challenging game though, but provide enough challenge to keep us entertained. The Hidden Object scenes are awesome as usual and the puzzles are clever and have a nice balance of difficulty. The length of the game is pretty satisfying, expert players should expect around 4 hours of gameplay. The Extras are slightly thin compared to recent games from Elephant, nonetheless, there are enough extras to make it worth purchasing the Collector's Edition!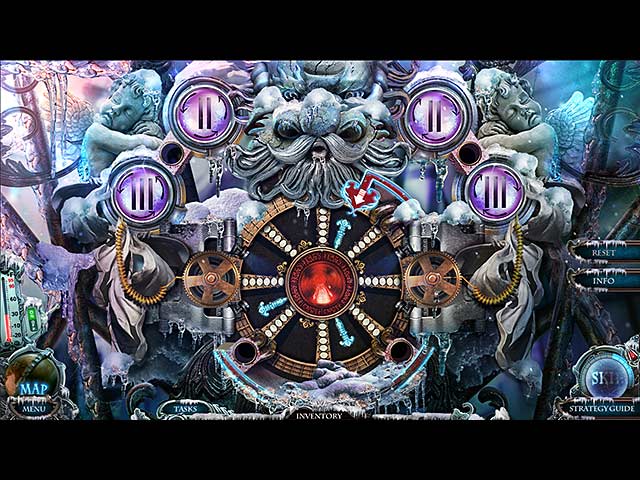 Br the InvestiGator will likely satisfy your needs for the foreseeable future if you're loing for a point-and-click adventure game with competent visuals, anthropomorphic animals, a respectable beat-'em-up minigame, and a respectable number of alternate paths that lead to various interactions with characters as you progress. In this hybrid of an Adventure game and a […]
A well-written drama with excellent acting, Telling Lies captures the essence of contemporary living. The characters go about their daily lives, which are centered on technology and social media. They use sites for video messaging to communicate. And practically every element of their lives is intertwined despite the distance between them. A series of one-sided […]
A classic whodunit, Tangle Tower has a vintage and contemporary feel to it. With clearly unrealistic puzzles, clever commentary, and a lot of click ticking, hunting for clues, and speaking to witnesses, it pays homage to classic point-and-click games. However, the game doesn't come across as a carbon ; rather, every design decision you come […]