INFO
Item Reviewed
Fatal Passion: Art Prison Collector's Edition
February 6, 2014
RELEASE DATE
February 02, 2014
FEATURES
Widescreen Support
Interactive Jump-Map
Voice Overs
3 Difficulty Settings
Color Palette
COLLECTORS EDITION
Exclusive Bonus Chapter
Integrated Strategy Guide
Achievements
Collectibles
Replayable Mini-Games
Orneon definitely has quite a few well-known HOPA franchises in hand, from The Agency of Anomalies, Secrets of the Dark to Echoes of the Past. Fatal Passion: Art Prison is the start of the developer's new series, sadly, it is not very good.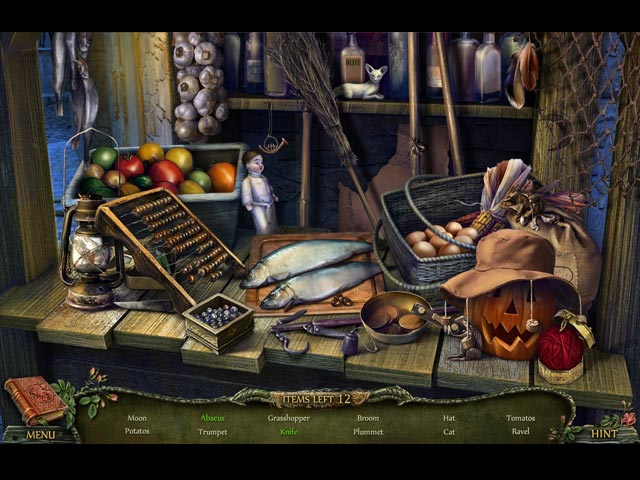 As an uncle, your niece has mysteriously disappeared after her marriage. When you arrived at her town, you found an artist who has the power to bring alive his paintings, also, apparently he is also in love with your niece. You need to stop this mad artist from using his paintings to terrorize the town and find your missing niece! Fatal Passion certainly has a great concept, the paintings theme always amused us – there is even a Color Palette for you in the game to bring alive the paintings you come across on the way.
Unfortunately, other aspects of the game are not very impressive. The graphics are dark and dull, the special effects are not spectacular and the cutscenes are not the best we have seen from Orneon. Still, the background music is quite good and the voice overs are well done.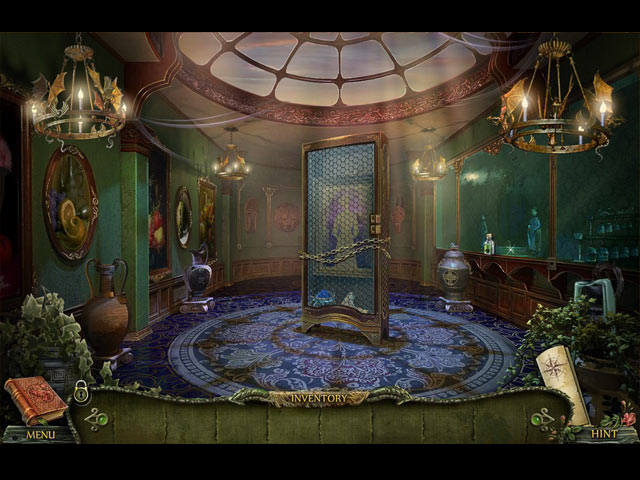 For the gameplay, it is very predictable. The Hidden Object scenes come in three different types; standard, silhouettes and replacing items in to correct positions – you have to visit each scene twice. The puzzles are nothing very creative and they are pretty easy as well. Nonetheless, there are loads of tasks to do in one scene so the challenge level is not too low.
Furthermore, Fatal Passion: Art Prison is not a very long game; lasting barely three hours for advanced players. The Bonus Chapter is average, with just under an hour of gameplay. What continues to disappoint us is the game's lack of extras, there are a range of Achievements and 30 Collectibles along with a Strategy Guide and replayable Mini-Games. However, there are no signs of the usual Gallery items like Wallpapers, Concept Art or Soundtracks.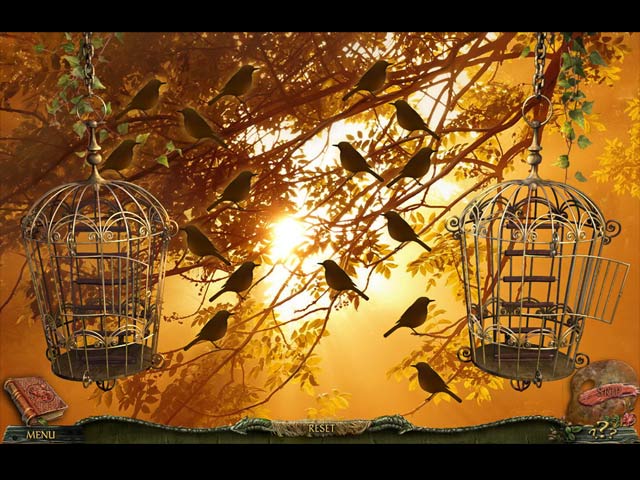 Growing My Grandpa, which absolutely oozes atmosphere in everything it does and is really cunning with the information it gives you, felt to us like a ly body horror experience. It was almost as if we had our own little eldritch child. The narrative offers some room for interpretation; you may think the story is […]
Nightmare Frames is an excellent story-focus point&click. We follow the adventures of Alan, a writer of 1980s horror films, in an intriguing thriller thanks to the developer's real talent for dialogue and character development. Along the course of the game, we grow to admire Alan, who at first has a somewhat repulsive attitude, as well […]
The Caregiver (TCG) is the most recent j-horror experience from Chilla's Art (CA), which hardly needs an introduction at this time! It's no secret that we're enormous fans of theirs; we'd like to review all of their games, but that's easier said than done because you need steel nerves and aren't prone to mini-heart attacks. […]