INFO
Item Reviewed
European Mystery: The Face of Envy Collector's Edition
February 18, 2014
RELEASE DATE
February 16, 2014
FEATURES
Widescreen Support
Interactive Jump-Map
Voice Overs
3 Difficulties + Custom Mode
Diary
Animal Helper
Jeweler's Box
COLLECTORS EDITION
Exclusive Bonus Chapter
Integrated Strategy Guide
Wallpapers & Concept Art
Soundtracks & Cutscenes
Achievements & Collectibles
Replayable Mini-Games
There has been a series of crimes going on in Rome, so you set off to investigate the case. Numbers of town's nobles are being robbed for jewelry by a hooded man, sometimes the truth is more than meets the eye.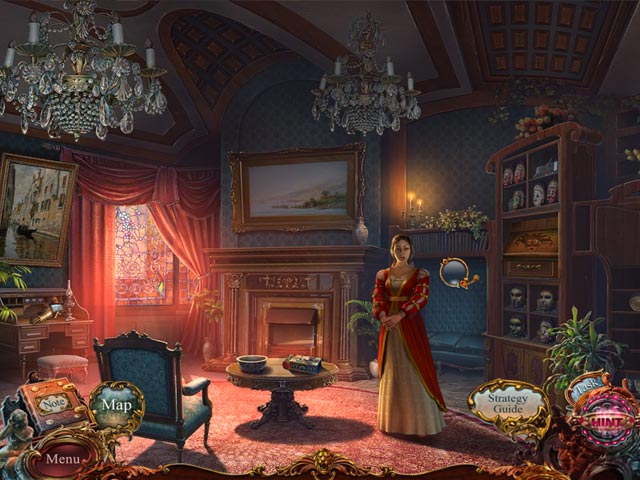 European Mystery: The Face of Envy got us captivated since the start, the concept of the story is very interesting as well as exciting, it also has several fun and unexpected twists in the storyline. Moreover, the story develops at a nice pace that is  guaranteed not to lose your interest, it logically progresses so it is nice to follow.
The graphics in European Mystery 2 is Blam!'s signature, colorful and cartoonish without being too childish although we feel like the artwork is more detailed and more mature than the other games by Blam!. The buildings and the scenery of Rome are very well portrayed, the quality is on point and the visual effects are amazing. The music is more lively and melodic that we thought it would be, at least it is not distracting. Most of the voice overs are great except for a character or two which sound a little out of place.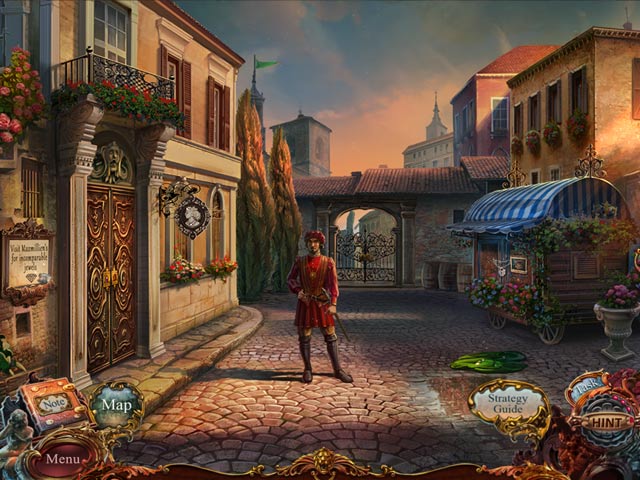 European Mystery: The Face of Envy has a straightforward gameplay, however, it is thoroughly entertaining. It might not be very challenging but there is a lot to do and all the aspects of the game are well combined together. The Hidden Object scenes come in three different styles, all of them are clear and fun to search. The puzzles are creative to some extent, still, we found some of the instructions to be too vague. Additionally, you have a Jeweler's Box which you can use it to craft jewelry and other items; it is a neat concept and certainly enjoyable to play.
Along with the main gameplay, a beautifully designed map is included together with a number of achievements and collectible masks. The length of the main game is standard, 3 hours or so for advanced players. The Bonus Chapter is fine, nothing specially astounding or exciting; other extra items are the usual.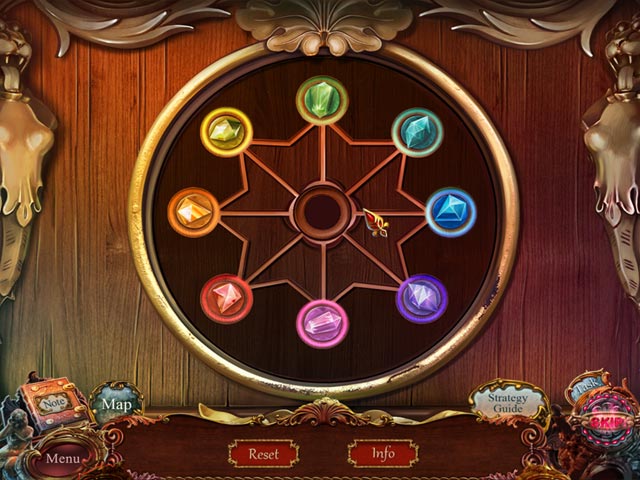 After almost three years of absence, Blam! Games is back in the HOPA scene again under a new name, Mecada Studios. Punished Talents: Dark Knowledge is the third game in this modern-day investigative series. This time, a serial murderer is on the loose at the prestigious university. Can you track him down before he claims another […]
Your brother's been kidnapped, and the criminal behind it has demanded that you investigate! Your only hope of saving your family is by tracking down the other kidnapping victims. Can you stop this mad criminal before it's too late? Find out in Punished Talents: Dark Knowledge this weekend! Screenshots taken by Jan Thomas
You and the fellow scientist nominees for the prestigious Pride of Humanity award are gathered together in a gorgeous European castle. The situation to a deadly turn when there appeared to be a serial murderer, knocking out the nominees one by one! With all the roads out from the castle being cut, can you survive […]