INFO
Item Reviewed
Dark Romance: Vampire in Love Collector's Edition
February 14, 2014
RELEASE DATE
February 09, 2014
FEATURES
Widescreen Support
Interactive Jump-Map
Voice Overs
Hidden Objects Vs. Match 3
3 Difficulties + Custom Mode
Diary
Character-Switching
COLLECTORS EDITION
Exclusive Bonus Chapter
Integrated Strategy Guide
Wallpapers & Concept Art
Soundtracks
Achievements & Collectibles
Replayable Mini-Games
Free Search Mode
Interface Shop & Castle
What would you feel if you know that you are married to a vampire? Not just an ordinary vampire, but the son of Dracula! Just as Enron wants his girlfriend, Emily to know about his secret; she is kidnapped. Play as two characters in this eerily romantic tale from Domini Games.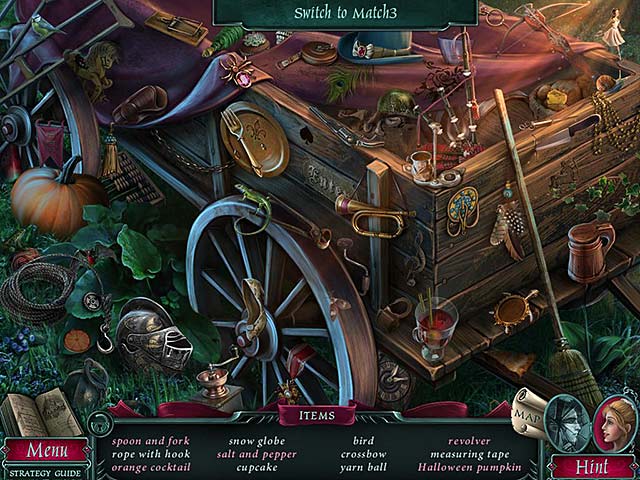 Domini Games shown some of their skills in the studio's previous game, Mystery Tales. Dark Romance is their second Collector's Edition game, it shows a lot of promises – but it fails to deliver. First of all, Dark Romance: Vampire in Love has an interesting, romantic but not too cheesy storyline – it grabs us right away from the opening cutscene. However, the pace of the game is very slow and you barely get anything done in the first hour or so which might turn off some of the players.
Furthermore, the sights are not really attractive. The characters are well done and nice looking but the scenes are dark, gloomy and look somewhat out-dated. The cutscenes are nothing worth mentioning although they featured some solid character voices.
Again, the Hidden Object scenes are pretty much standard. The Hidden Object scenes offer Match-3 switching mode though, but that is not enough to motivate us to play through all those junk-piles. In contrast, the puzzles are fairly innovative – still, there are some typical ones as well.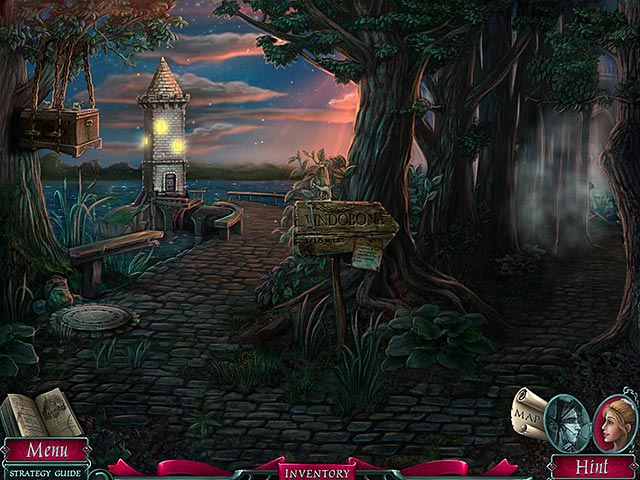 What amuses us about Dark Romance is the option to play as two characters, Enron and Emily. These two characters are in different locations and facing different obstacles, but the two plots do sync well with each other; sometimes it is necessary to switch the character in order to continue the game.
Another plus for Dark Romance is the game's generous amount of bonuses in the Collector's Edition; from cool interface shop, castle's decorations shop, achievements, collectibles, free search mode to the standard extras.
Dark Romance: Vampire in Love has a splendid concept in addition to a handful of extras, sadly, the game itself is not very well crafted. Graphics are dull, the pace moves at snail speed – we did not find ourselves getting hooked with the game.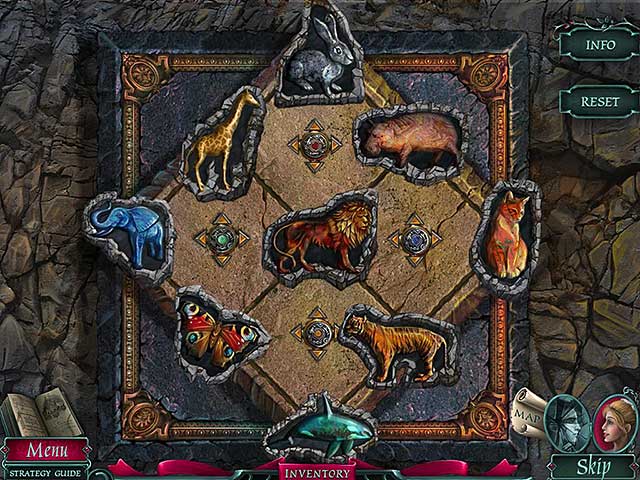 A Halloween family reunion at a festive fairground sounded like a fun night out to you, until you arrived to find something sinister lurking in the background! Halloween Chronicles: Cursed Family is an upcoming hidden object adventure sequel to the best-selling Halloween Chronicles: Monsters Among Us and Halloween Chronicles: Evil Behind a Mask. Screenshots by […]
Transylvania awaits you in this new Dark Romance game! Join Gabriel Dracula and his fiancé in the Carpathian Mountains as Gabriel's vampire blood slowly unravels. Stop the evil vampire Tamash from unleashing his power over Gabriel and turn the handsome young man into a corrupted vampire in Dark Romance: Vampire Origins. This marks the second […]
Domini Games proudly presents a new fairy tale adventure in Fairy Godmother Stories: Little Red Riding Hood. When the Little Red Riding Hood went missing, her grandmother reached out to the Fairy Godmother detective for help. Begin your Fairy Godmother Stories adventure with Cinderella and Dark Deal! Screenshots by Jan Thomas.