INFO
Item Reviewed
Dark Parables: Jack and the Sky Kingdom Collector's Edition
February 10, 2014
RELEASE DATE
February 09, 2014
FEATURES
Widescreen Support
Voice Overs
3 Difficulty Settings
COLLECTORS EDITION
Exclusive Bonus Chapter
Integrated Strategy Guide
Wallpapers & Concept Art
Soundtracks & Cutscenes
Collectibles
Replayable Mini-Games
The beautiful Dark Parables series is back with its new installment, this time based on the famous story of Jack and the Beanstalk. As always, the Dark Parables series twisted the well-known story in an interesting and exciting way. You, the detective, have been called to Holland to investigate a case where the fabled Sky Kingdom has fallen into the town of Alblasserwaard. You then met with Jack, our hero, just that he looks much more grown up that anyone would expected – you both then have to go up to the Sky Kingdom to discover the dark secrets and reunite Jack with his loved one!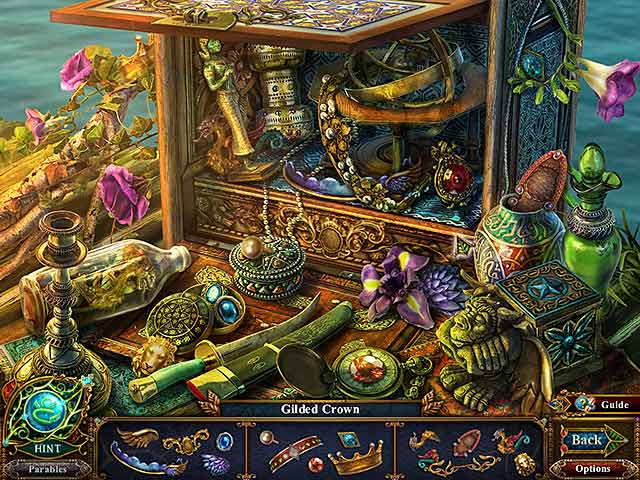 We all know that Dark Parables is a great HOPA series, the quality in the production never drops – but the problem is, lately, the games barely improved. As a result, Jack and the Sky Kingdom feels very familiar as it is very similar to the previous two or three games in the series, with all the same features, same graphics and predictable story and so on. It is not that the  visuals in Jack and the Sky Kingdom are not appealing, because they are, absolutely with gorgeous colors and an unbelievable amount of details. However, the problem that exists in all of the Dark Parables game is still there, grainy graphics. We do not know why Blue Tea cannot make their graphics sharper and level up the quality of the visuals, because the artwork is already awesome but the lack of clarity pulls us down a little bit. Again, the music is excellently composed, very charming and not distracting.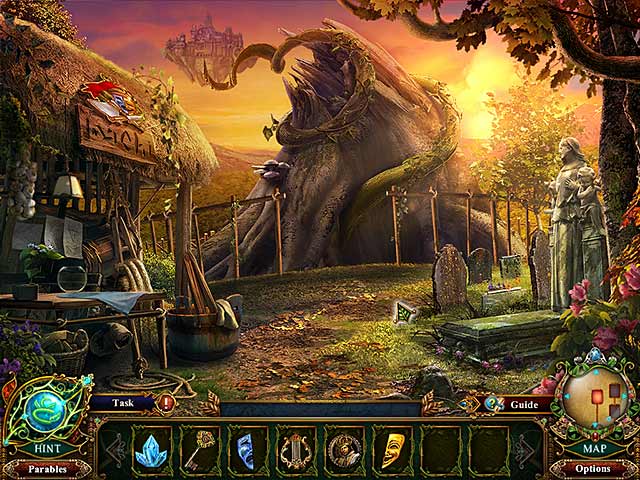 There is nothing much to say about this new Dark Parables game since we have said it all in the previous reviews. The gameplay is the same as other games in the series, with well-made Fragmented Objects Scenes, each requires two visits. The puzzles are fun and new to the series, still, you have to play each type of puzzles several times throughout the game. The challenge is not very high, as the gameplay is simply straightforward – there is no interactive map though, which is a shame for a CE in 2014.
Apparently, Dark Parables: Jack and the Sky Kingdom is also not a very long game, lasted barely three hours for us. The Bonus Chapter tells a new story featuring Rumpelstiltskin and has a fair length. The other extras are nothing much, Parables to collect, gallery items and replayable Mini-Games.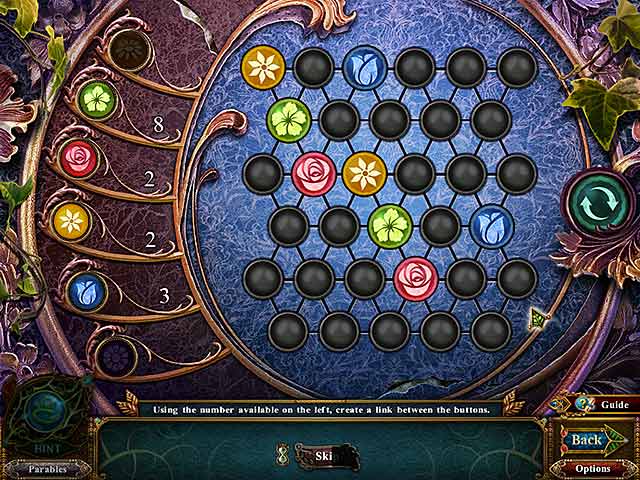 Two young art apprentices, Benno and Siegfried were searching for the forgotten Princess with a Duckling painting when they witnessed the princess stepped out of this cursed painting with their own eyes. With Siegfried missing, Benno reached out to you for your expertise and help. Discover the legendary tale of the Stained Princess of Cisneros […]
The chart-topping series Dark Parables continues with a new chapter in Portrait of the Stained Princess. Two art apprentices stumbled upon the painting "Princess with a Duckling" in an old abandoned castle. This painting is apparently haunted as a sighting of the princess herself is reported and one of the two young men that discovered […]
In Dark Parables: The Match Girl's Lost Paradise, the renewed detective is now off to a small island off the cost of Denmark to investigate a series off unexplainable fires. Are these incidents the work of the infamous Match Girl or are there secrets to be discovered? Blue Tea Games teamed up with Eipix Entertainment once […]