INFO
Item Reviewed
Danse Macabre: The Last Adagio Collector's Edition
February 22, 2014
RELEASE DATE
February 21, 2014
DEVELOPER
Eipix Entertainment
FEATURES
Widescreen Support
Interactive Jump-Map
Voice Overs
Hidden Objects Vs. Bubble-Shooter
3 Difficulties + Custom Mode
Diary
COLLECTORS EDITION
Exclusive Bonus Chapter
Integrated Strategy Guide
Wallpapers & Concept Art
Soundtracks & Cutscenes
Achievements & Collectibles
Souvenir Room & Making Of
Replayable HOs & Puzzles
Eipix seems to be on fire during the last couple of months, with game after game never seizes to amaze us. Danse Macabre is the opening chapter of this new HOPA franchise introduces an age-old love curse that has once again strikes the theater!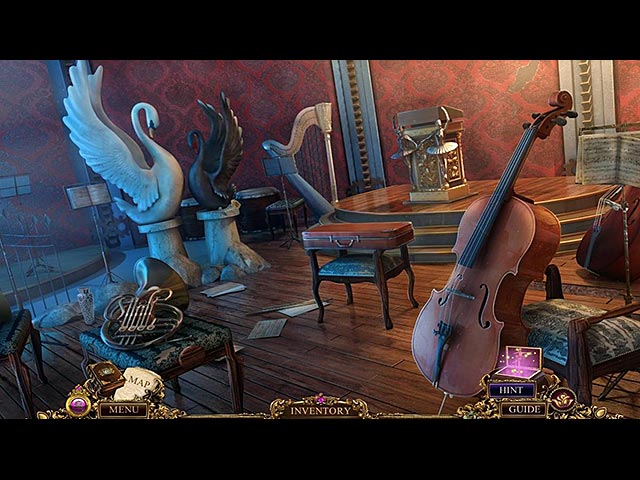 30 years ago, Gaspar burned down the theater after he found out that Marie, the famous ballerina and his lover has betrayed him for another man. Now, your sister is about to perform that same play for the first time after that tragic event and she invited you to the theater. You arrived only to know that your sister has disappeared and the situation suggests that she is trapped inside the theater. Unlock and lift this age-old curse, set free all the souls and rescue your sister! Danse Macabre: The Last Adagio has a very compelling storyline although not entirely fresh; anyways, it offers enough excitement to hold your interests and keep you going.
The visuals are up to the usual Eipix quality, which is top-notch! The architecture is detailed and beautiful, the artwork is charming and the colors are pleasantly bright – this game is supposed to be pretty dark, but those darker scenes are clear enough to admire. The music fits this ballerina-themed game well, however, we wish it could be more orchestral and perhaps more epic as this is a music-related game after all. The voice overs are of high quality, the European accent of the characters is professionally done without feeling annoying.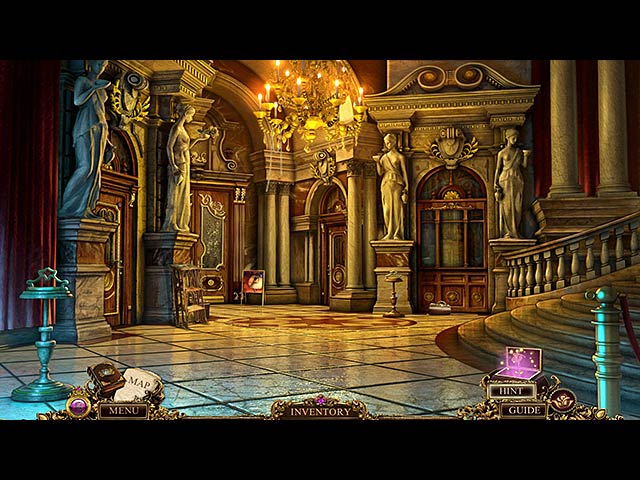 Still, Danse Macabre is a fairly easy game. The tasks are predictable, puzzles are fine but nothing mind-blowing and the gameplay is straightforward. The Hidden Object scenes are nice and include the feature to switch to Bubble Shooter mode. Nonetheless, the length of the game is very satisfying – 4 hours for fast players and longer for beginners.
As always, this game from Eipix has a handful of extras in Collector's Edition. Collectibles, Morphing Objects, Achievements, Strategy Guide, Gallery items, Bonus Gameplay, HOG scenes and puzzles, Making Of video and the Souvenir Room. The Bonus Chapter is basically to complete all the unfinished  businesses but it is not required for the ending of the game.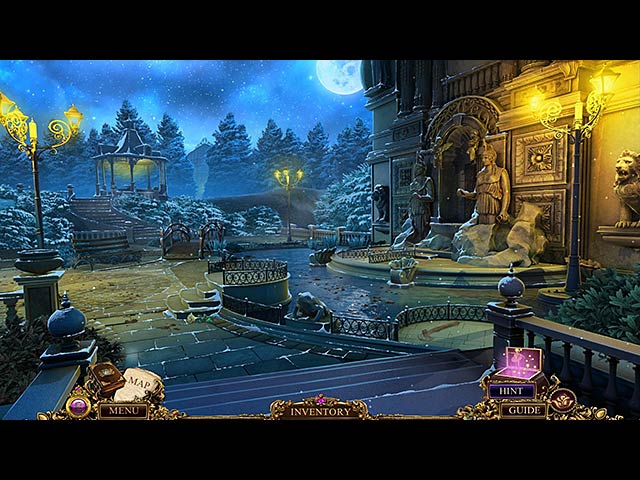 Br the InvestiGator will likely satisfy your needs for the foreseeable future if you're loing for a point-and-click adventure game with competent visuals, anthropomorphic animals, a respectable beat-'em-up minigame, and a respectable number of alternate paths that lead to various interactions with characters as you progress. In this hybrid of an Adventure game and a […]
A well-written drama with excellent acting, Telling Lies captures the essence of contemporary living. The characters go about their daily lives, which are centered on technology and social media. They use sites for video messaging to communicate. And practically every element of their lives is intertwined despite the distance between them. A series of one-sided […]
A classic whodunit, Tangle Tower has a vintage and contemporary feel to it. With clearly unrealistic puzzles, clever commentary, and a lot of click ticking, hunting for clues, and speaking to witnesses, it pays homage to classic point-and-click games. However, the game doesn't come across as a carbon ; rather, every design decision you come […]