INFO
Item Reviewed
Bluebeard's Castle: Son of the Heartless
February 21, 2014
RELEASE DATE
February 13, 2014
FEATURES
Widescreen Support
Interactive Jump-Map
Voice Overs
3 Difficulty Settings
Diary
Son of the Heartless follows the story of your mother in the last Bluebeard's Castle game. Your aunt told you the truth your father  exchanged his immortality with a soul of his loved one once a year and how this has brought down an unfortunate curse on the heir. You have to locate the Dark Heart before this curse promises to destroy your family and the town!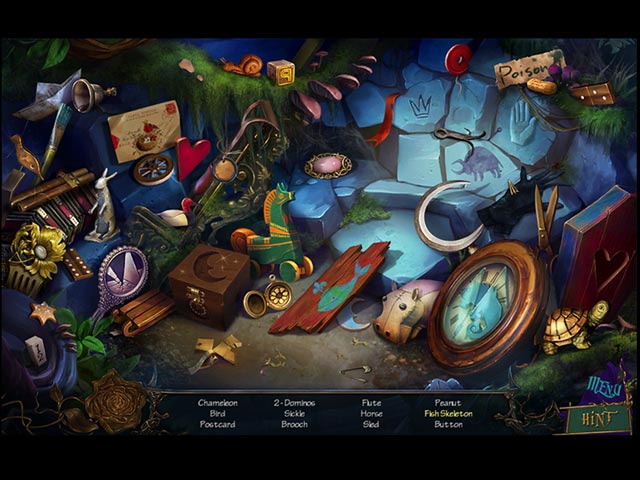 Bluebeard's Castle: Son of the Heartless is a significant progress over the previous game in terms of both production values and gameplay. The look and feel are different from the previous game, and in a good way. The graphics are more fairy-tale like, more colorful, more childish of some sort with vibrant colors and sharp edges similar to those in the acclaimed Drawn franchise. The music is not intrusive and it suits the game pretty well so are the voice-overs.
Actually, Son of the Heartless is a pretty typical Hidden Object Adventure. With locations to explore, tasks to do and things to find – it is not very challenging or revolutionary. The Hidden Object scenes are nothing special but items are well placed and the scenes are very well lit.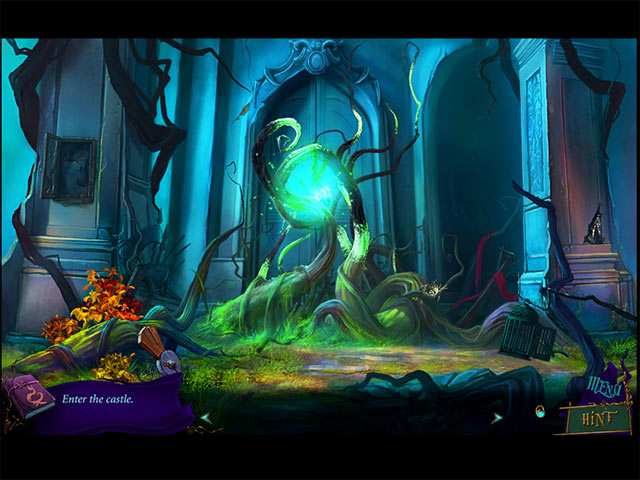 The puzzles are what fun about this game, both mini-puzzles and the main ones – not all of them are new though, but those that are prove that they are worthy to play. We found the puzzle instructions to be unclear at times but most of the times you can easily figure out yourself how to play them.
There are three difficulties to select in this game, a useful interactive map is included as well as a journal to keep things on track. The length of the game is good for a standard edition game, took us 3 and a half hour to complete the game.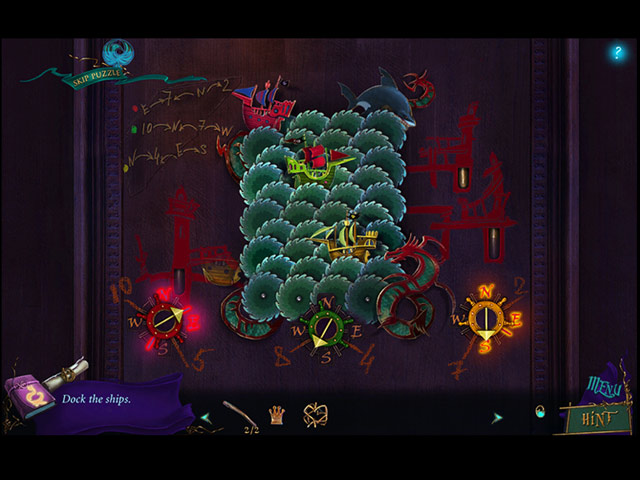 Alientrap's versatility in genres has already been demonstrated in games like Apotheon and Cryptark, which featured aesthetically unique perspectives on platforming and shooting, respectively. Users may expect to witness the results of the studio's work on Wytchwood, a new crafting and adventure game that will be released later this fall. Wytchwood immerses you in the […]
Over the years, the New Yankee series has gained quite a reputation among Time Management fans and built itself a loyal group of players. In this ninth installment, the series still has many tricks up its sleeves. When an evil spell bo plans to defeat the King and Queen and conquer Camelot, it is up […]
Here comes Domini Games with another twisted fairy tale. In Talesville, Little Red Riding Hood has been kidnapped, supposedly by the Big Bad Wolf. As the Fairy Godmother detective, it is your job not to leave any stones unturned. Is this just a simple ransom case or is there something underneath the cover? Following […]