INFO
Item Reviewed
Witches' Legacy: Hunter and the Hunted Collector's Edition
January 14, 2014
RELEASE DATE
January 10, 2014
FEATURES
Widescreen Support
Interactive Jump-Map
Voice Overs
Hidden Objects Vs. Mahjong
3 Difficulties + Custom Mode
Diary
Imp Helper
COLLECTORS EDITION
Exclusive Bonus Chapter
Integrated Strategy Guide
Wallpapers & Concept Art
Soundtracks & Screensavers
Achievements & Collectibles
Replayable Mini-Games
The well-known Witches' Legacy continues in this third game from Elefun Games. In Hunter and the Hunted, you and your adopted daughter, Lynn thought all of the tragedies have ended and that you two can rest peacefully in your mansion. However, things are not as sound as it seems when Lynn has been kidnapped by the Order of Witch Hunters and when your old enemy asked to join your force, what should you do?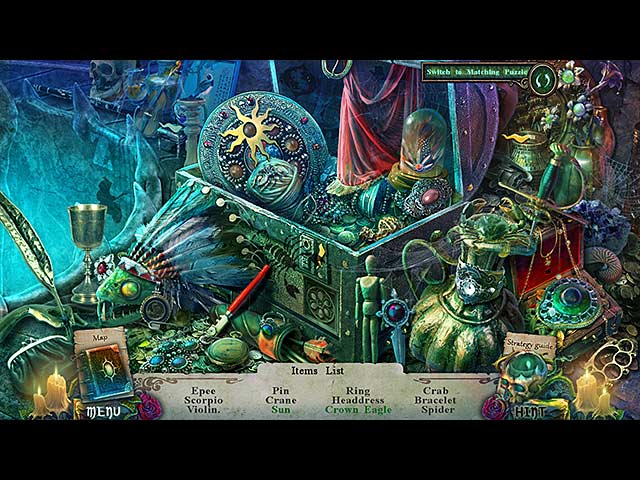 The story here is pretty predictable, though it is not as boring as it could have been. Anyways, those flaws in the story is outweighed by the game's attractive production. The graphics are extremely detailed with vivid colors, music is well composed and voice overs are of the best quality, as usual from this developer.
Like in the previous games, the Hidden Object scenes featured Matching Puzzle mode in case you do not like searching through a pile of random objects. Despite that option, we still feel like there are a little too many hidden object scenes in this game compared to the previous games in the series. Plus, the puzzles are not that exciting, they are above average, but not what we have come to expect from Elefun.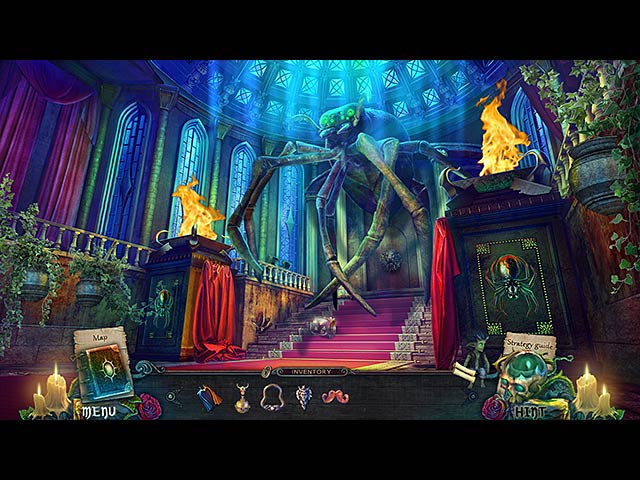 Hunter and the Hunted has nothing out of the ordinary to mention. The gameplay is solid but offer no innovation, the imp companion is there but the rest is very straightforward. Anyways, there are Achievements, Morphing Objects and Collectibles to keep your eyes peel and the jigsaw puzzles that unlock the characters' backstories are quite a nice idea.
The game took us around 3 hours to complete on the easiest difficulty setting, not a notably long game but still, the shortest we have came across. The Bonus Chapter is great, continues well from the ending of the main story but it is not required to complete the story.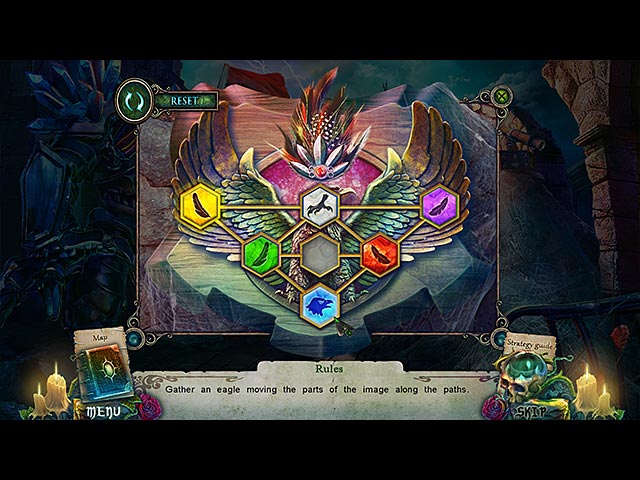 Witches' Legacy continues the successful franchise with its twelfth installment, Secret Enemy. Not long after the Ancient Once was resurrected in the previous game, evil monsters have kicked off their attack on the Earth. But these foul creatures are not the power witch's only foe, as the Witch Hunters are also out tracking down witches […]
Earth is currently swarmed with monsters and evil entities when the Witch Hunters decided to take advantage of this opportunity and attack the witches. Can you keep the Earth as well as your own coven safe from these external forces? Screenshots taken by Jan Thomas
It was the night right after the ceremony in which Fear For Sale magazine won an award and you just arrived home when you got an urgent call from your boss – creepy dolls are attacking the Fear For Sale headquarter! As a skilled investigative journalist, do you have what it takes to solve yet […]