INFO
Item Reviewed
The Emerald Maiden: Symphony of Dreams Collector's Edition
January 2, 2014
RELEASE DATE
December 29, 2013
FEATURES
Interactive Jump-Map
Voice Overs
3 Difficulties + Custom Mode
Robot Helper
COLLECTORS EDITION
Exclusive Bonus Chapter
Integrated Strategy Guide
Wallpapers & Concept Art
Sketches & Cutscenes
Achievements & Collectibles
Characters
Dreams, dreams, dreams – who does not love a sweet dream? We always love a game with the concept of going into a dream whether that is a good one or a nightmare. In The Emerald Maiden: Symphony of Dreams, you can do just that.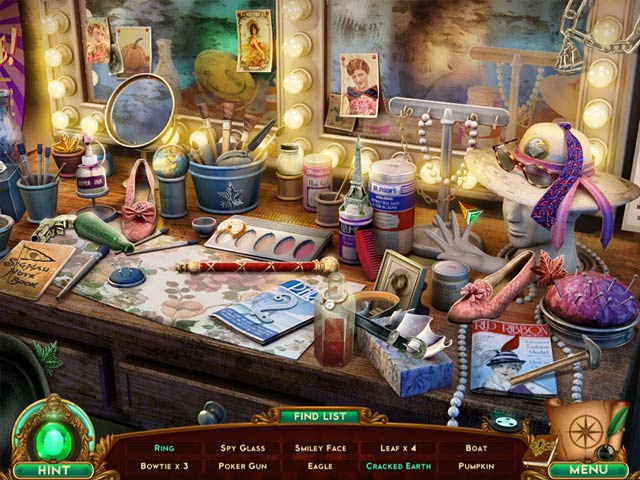 You have been left abandoned at the orphanage for the past 25 years, so when you received an invitation to meet your mother at an underwater dream facility – you rushed there in no time. However, once you arrived, it appeared that the dream simulator hold many secrets and what The Director is up to? it is your job to find out! We know that this whole 'dream' thing has not been done before, but still, The Emerald Maiden has quite a captivating story to keep us entertained.
In Emerald Maiden, you have to do a lot of watching. There are tons of cutscenes out there and to be honest, they are not the best we have seen. Even though they are not spectacularly exciting to watch, the animations are pretty well done and the voice overs are just incredible, definitely one of the best we have came across lately. Similarly, the graphics look a bit dated and colors are a bit faded, but this game is not supposed to be modern anyway so we do not know whether that is done on purpose or not.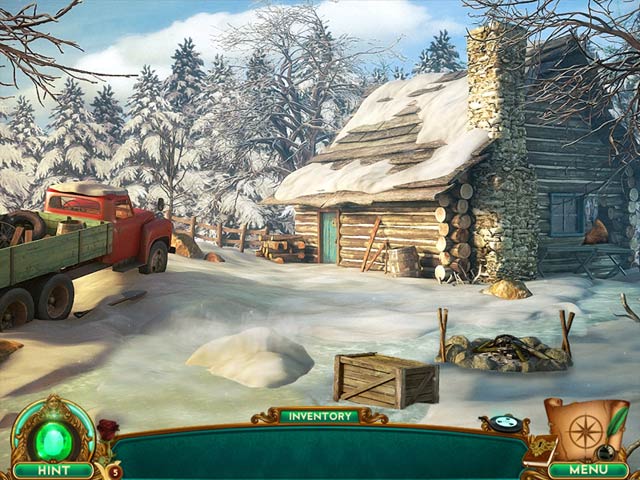 The Emerald Maiden: Symphony of Dreams plays like a normal solid Hidden Object Adventure game, nothing outstanding. The Hidden Object scenes are nice and easy and come in two modes; standard list and the interactive one. Unfortunately, the game featured some of the super simple puzzles – most of them are very easy as well as boring. Moreover, although there is an interactive map offered in the game, it is one of the most confusingly-designed maps in a HOPA. Well, The Emerald Maiden is not a love at first sight; but as the game progresses, it gets better and you will eventually found yourself glued to the screen.
The main game lasted around 3 and a half hour for us, the Bonus Chapter is an all-new story with few connections, it featured all new locations and has a pretty good 50 minutes length. There are 16 well-integrated Roses to collect but there are no Achievements. Other Extras are Gallery items as well as tons of Sketches to look through, and we literally meant it, there are 'tons'!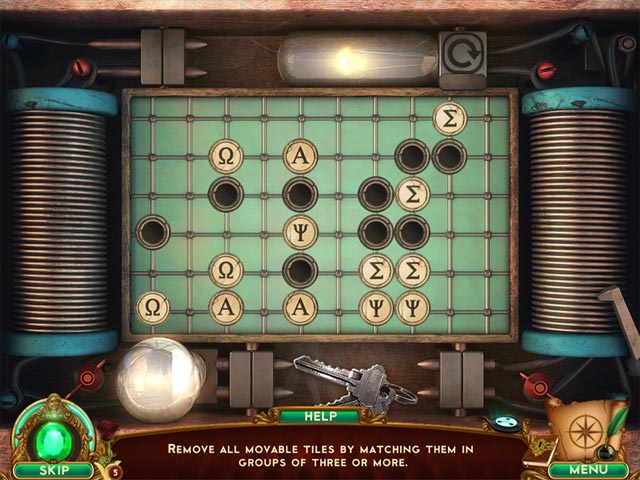 Greedfall, an expansive RPG by the French studio Spiders, offers players lush, opportunity-filled environments that are enhanced by a variety of customization options. Although a Greedfall sequel is in the works, Spiders does not intend to depart from that offering shortly, and the upcoming Steelrising is an action RPG instead, thus it will be […]
We've seen a lot of Daedalic's upcoming stealth adventure game gameplay. We've been waiting for further information about The Lord of the Rings: Gollum since it was ayed to 2022 at the start of 2021. Fortunately, developer Daedalic Entertainment is finally gearing up to iver this game into the hands of J.R.R. Tolkien enthusiasts after […]
Your friend is having trouble in these searching games because her grandma has gone missing, and she believes something bad has happened.To become a true Fairy Godmother, you must travel to various locations in this hidden object game. Various HOPs and mini-games will assist you in immersing yourself in the enchanting story of a fairytale […]