INFO
Item Reviewed
Shadow Shelter
January 26, 2014
RELEASE DATE
January 21, 2014
FEATURES
Widescreen Support
Interactive Jump-Map
Voice Overs
3 Difficulties + Custom Mode
Diary
Shadow Shelter is the first Hidden Object Adventure game from Nevosoft since Dreamland, that is two and a half year! Shadow Shelter can be seen as a typical horror HOPA, following all the formulas; from dark graphics to abandoned house storyline – but for us, it has some kind of attractiveness that makes it so memorable.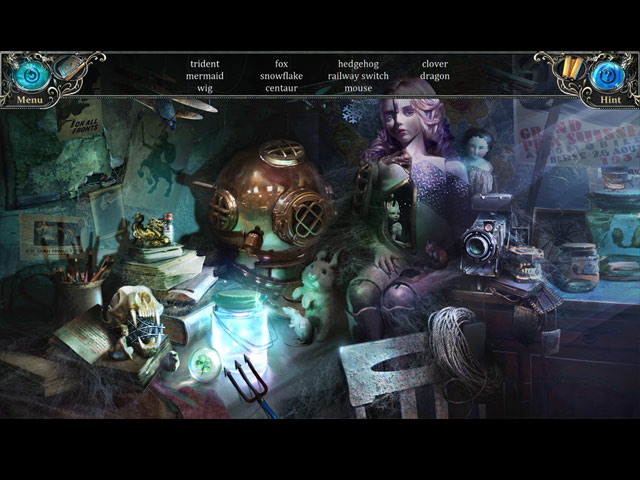 In Shadow Shelter, you are an investigator in search to find the missing heir to an estate located in Scotland. You were expected to find an empty abandoned manor, however, as you went into it – you discovered dark secrets about this haunted manor as well as  encountered vengeful ghosts and spirits. The plot is nothing much unique here, and although it develops rather slowly, it sets up what to follow really well.
Shadow Shelter is definitely not the game for faint-hearted, its atmosphere is one of the moodiest, darkest and spookiest we have experienced in the HOPA genre for quite some time. We have noticed many complains regarding the dark-lighting of the game's visuals even before we started playing the game, unexpectedly, we found ourselves totally immersed in this haunted-house adventure. Yes, the graphics are very dark, but in a good way. The uses of shadows, glows and special visual effects are extremely impressive and the art style is nothing like we have seen before. Furthermore, the game's soundtracks are pretty significant as well and perfectly match the creepy atmosphere of the game.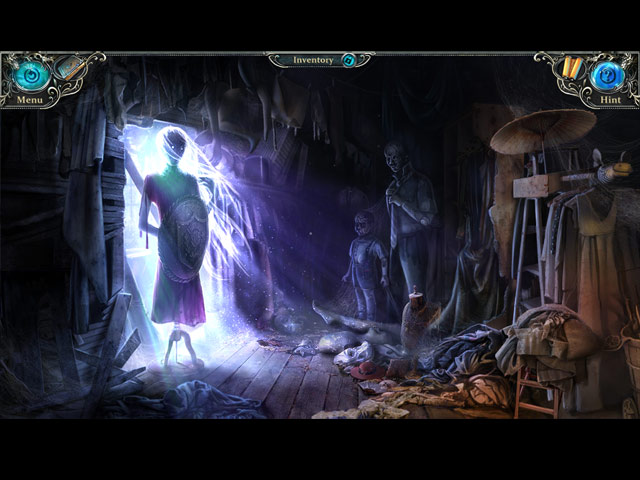 The characters you got to visit in Shadow Shelter are mostly inhuman and they are well prepared to freak you out with good jump-scares and mood-building scenes. In fact, the game's presentation is so horrifyingly fantastic that it reminded us of some Hollywood films like 'Insidious' and those alike.
Move on to the gameplay which is fairly well done. The Hidden Object scenes come with variations and the puzzles are nicely suited with the theme even though they could be more creative. The adventure part is mostly standard with a handful amount of Hidden Object scenes. The frustrating part of the game, for us, are the loading screens which pop up from times to times.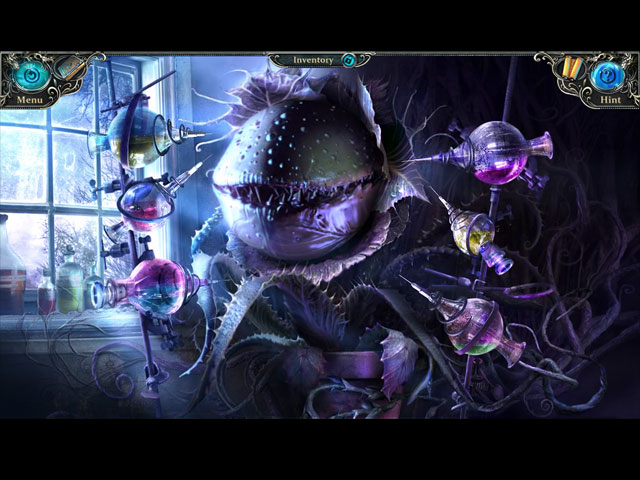 Martha is Dead is an upcoming psychological horror game by Wired Productions and LKA that goes above and beyond what one could expect from a terrifying video game. Martha is Dead, instead of cheap jump scares and old plots, ves into the atrocities of World War II Italy. The essential core of the story, however, […]
To save the lost architects and stop the insane director Sebastian Flemming, solve a variety of puzzles, mental teasers, and riddles.Collect proof, images, and whatever other information you can find about Sebastian's Flemming. Find hidden collectibles to learn about Sebastian's life and a means to stop him!DominiGames has ivered a new horror game in […]
Seekers Notes is a captivating mystery game with majestic locations, attractive characters, and an entertaining plot.Almost every search in this free puzzle game brings with it a new cliffhanger, riddles, and secret mysteries.MYTONA has ivered a gem in the world of HOPA games, released on 8th December 2015. The detective finds himself in an unusual […]