INFO
Item Reviewed
Redemption Cemetery: Bitter Frost Collector's Edition
January 2, 2014
RELEASE DATE
December 29, 2014
DEVELOPER
ERS Game Studios
FEATURES
Widescreen Support
Interactive Jump-Map
Voice Overs
3 Difficulties + Custom Mode
Diary
COLLECTORS EDITION
Exclusive Bonus Chapter
Integrated Strategy Guide
Wallpapers & Screensavers
Concept Art
Soundtracks & Cutscenes
Achievements & Collectibles
Replayable HOs & Puzzles
Shop
Whatever happened to ERS Studios lately is surely not a good sign, every single one of their latter games seem to be sort of cute even Redemption Cemetery; one of the developer's creepiest franchises has turned into fantasy Christmas game.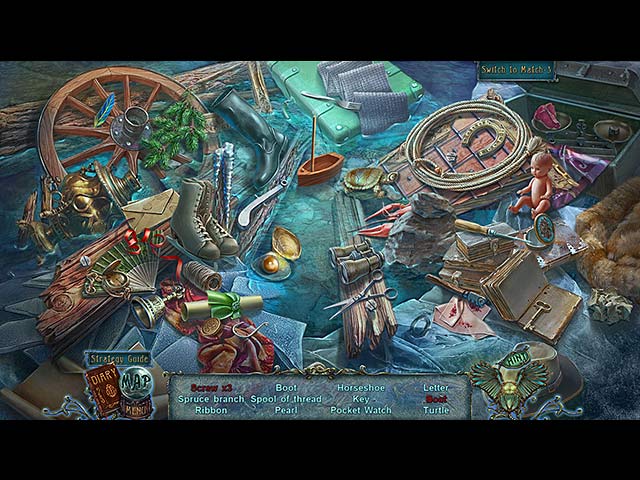 It's Christmas Eve when your ancestor, the Owl Spirit appeared at your window with a task for you. Travel back in time, change the pasts of your ancestors and stop the Spirit of Cold before she stops you from being born! Surely, the story is not the most interesting one, in fact, it is not at all interesting. The only difference between Bitter Frost and all the previous games is that it sets in Christmas time and has a little Native American feel to it, perhaps, Christmas is not the best season for a supposedly spooky game. Like all the other Redemptions, there are  sub-stories to keep the game going, each story is nothing more exciting than the base story.
The graphics might be the best aspect of this fifth Redemption Cemetery game. They are beautiful, colorful and the snow effects are nicely done. The Hidden Object scenes also look specially attractive in this game, maybe a little sharper than we thought they would be. The music is nothing special, they play in loops and can be repetitive after a while. Voice overs are good though, however, the lips of the characters do not move in this game which is unusual for an ERS-G game.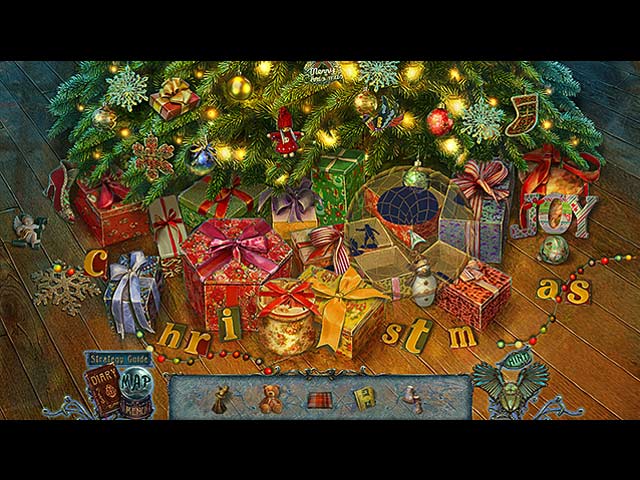 The gameplay is…one word, tiring. We have played four Redemption Cemetery games in the past few years and the concept never changed. In Bitter Frost, you get to do the same thing, perform similar tasks and travel to familiar locations – which can be extremely boring after the first hour. At least the puzzles are kind of fun, although we wish they would be more innovative.
The length of the main game of Bitter Frost is around 3 hours for advanced players and another 40 minutes or so for the Bonus Chapter, not exactly an incredibly long game. Other Extras are the expected stuff, including a Snow Globe which you can decorate, what is the point here anyway?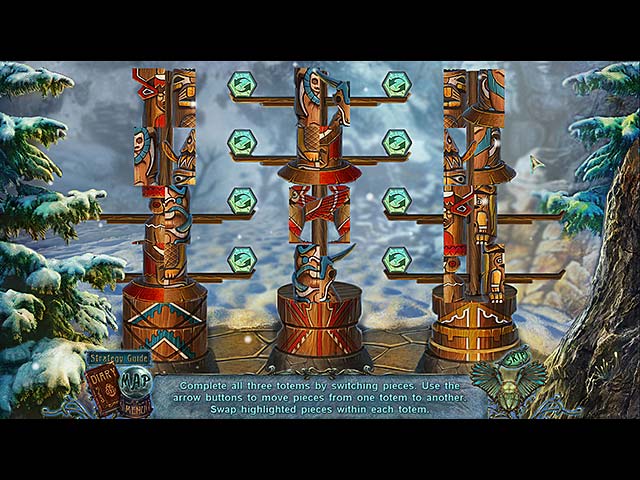 Grim Facade takes us back to Venice with this new installment, The Red Cat. Recently, a series of murders has been going on in town, with the killer announcing its victim by putting a Red Cat on the victim's front door. The Mayor has asked for your expertise when his son appears to be the […]
Marjory called for your help when her fiancé has been kidnapped by hooded figures in plague masks. As you dive deeper into the case, you discover something far sinister lies behind. PuppetShow has now come to the ninth installment, with little progress. First off, there is simply nothing innovative about the story in PuppetShow: Her Cruel Collection. […]
Here comes another Dark Tales game in this long-running series from ERS Game Studios. In this ninth installment, you are asked to travel to Hungary to solve another gloomy case, based on the famous Allan Poe's short story Metzengerstein. Despite Metzengerstein being one of our personal favorite Allan Poe's works, we found this installment […]