INFO
Item Reviewed
Myths of the World: Spirit Wolf Collector's Edition
January 27, 2014
RELEASE DATE
January 24, 2014
DEVELOPER
Eipix Entertainment
FEATURES
Widescreen Support
Interactive Jump-Map
Voice Overs
Hidden Objects Vs. Bubble-Shooter
3 Difficulties + Custom Mode
Diary
Binoculars
Magic Amulet
COLLECTORS EDITION
Exclusive Bonus Chapter
Integrated Strategy Guide
Wallpapers & Concept Art
Soundtracks & Cutscenes
Achievements & Collectibles
Making Of
Replayable HOs & Puzzles
Sun Path & Souvenir Site
Only a little more than two months after the release of Stolen Spring, this third game in the Myths of the World series from Eipix has already released. This time, the theme is dealing with Native American!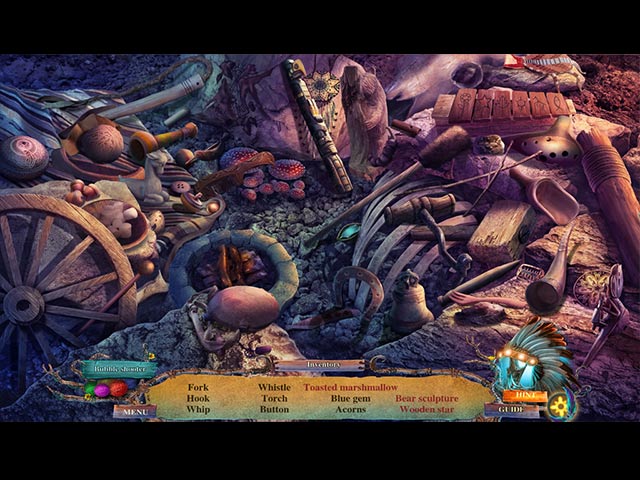 You have just arrived at your friend's Native American exhibit to investigate weird symbols that have been glowing recently when your family's amulet started glowing as well. You later discovered from a ghost that your family is connected with the Native American civilization and you have to help them uncover mysteries as well as find out the secrets about the Spirit Wolf that have been following you! There we go, this third Myths of the World has quite a promising story and it will entertain you for the whole length of the game.
Compared to Amaranthine Voyage: The Living Mountain which was just released last week, the visuals in Spirit Wolf are not as stunning. This does not mean that the presentation is not superb, because it is – but it is not the best we have seen from Eipix. Graphics can be a little rough at some stages and locations are not as beautiful and colorful as expected. Anyways, we are still absolutely in love with the music in this game – they are orchestral and pleasant to listen to. Unfortunately, the voice overs are a little bit off – they are too monotone and not really flow.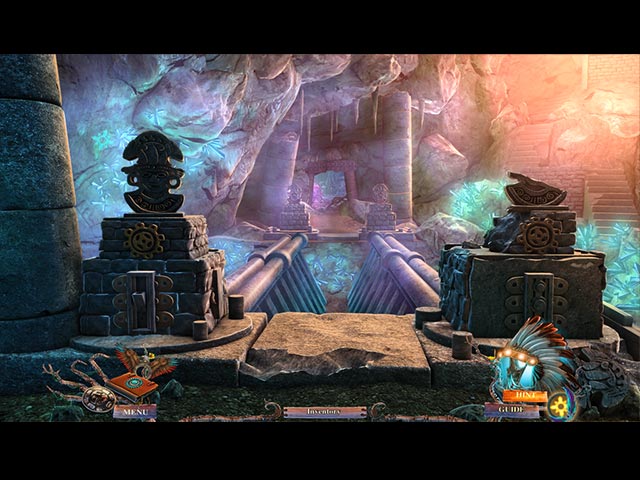 The gameplay is nice and easy; with all the standard features included as well as some other exciting new features. You have an Amulet which can be used to unlock magic barriers through simple mini-games and a Binocular to help you. As always, the Hidden Object scenes are expertly done with an option to switch to Bubble-Shooter mode. The puzzles are fun and challenging with some innovative ones. Despite all the good aspects, we found the gameplay is to be relatively slow and could be slightly boring.
As with all games from Eipix, Myths of the World 3 comes with a tremendous amount of Extras in the Collector's Edition so you can make sure you will not regret purchasing the CE version. The game has a good length as well, with 4 hours of main game and an hour of great Bonus Chapter.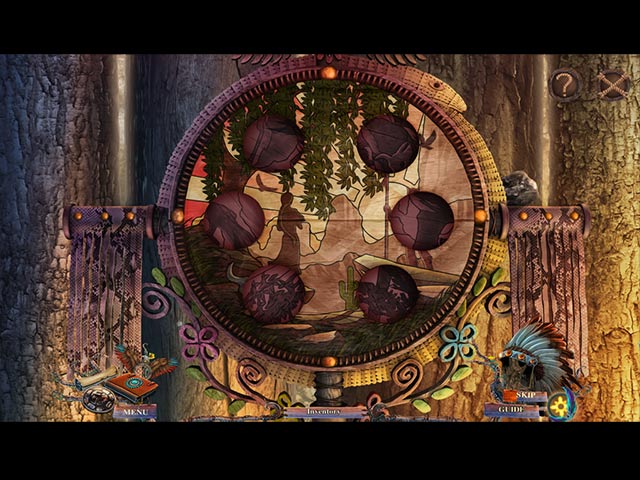 Happy Thanksgiving and get ready for another epic Mystery Case Files adventure! In this twentieth installment of the iconic Hidden Object series from Big Fish Games and Eipix Entertainment, you are tasked to investigate an urgent call from the infamous Manchester Asylum for the mentally insane. A mysterious patient from room 11 suddenly begins drawing a […]
Dreadful Tales: The Space Between was a revelation earlier this year and so, I had high expectations going into this new creepy Hidden Object sequel. In Dreadful Tales: The Fire Within, the legend has it that unnatural, ghostly things happened in the eerily quiet Coldfell Forest. Jill Weaver witnessed this firsthand when her family-bonding time […]
When an inmate at the Manchester Asylum draws a huge crown covering the walls of her cell, you're sent to learn what, if anything, it has to do with your past. But when the inmates escape, there's only one way for you to regain control — find the Black Crown before they do. You'll need […]