INFO
Item Reviewed
Haunted Train: Spirits of Charon Collector's Edition
January 17, 2014
RELEASE DATE
January 12, 2014
FEATURES
Widescreen Support
Interactive Jump-Map
Voice Overs
3 Difficulty Settings
Diary
Monocle
COLLECTORS EDITION
Exclusive Bonus Chapter
Integrated Strategy Guide
Wallpapers
Concept Art
Soundtracks
You hoped for a perfect wedding day with your beloved wife when she has been killed and you are knocked unconscious. You woke up with a train ticket in your hand, that's when your journey on the Haunted Train begins!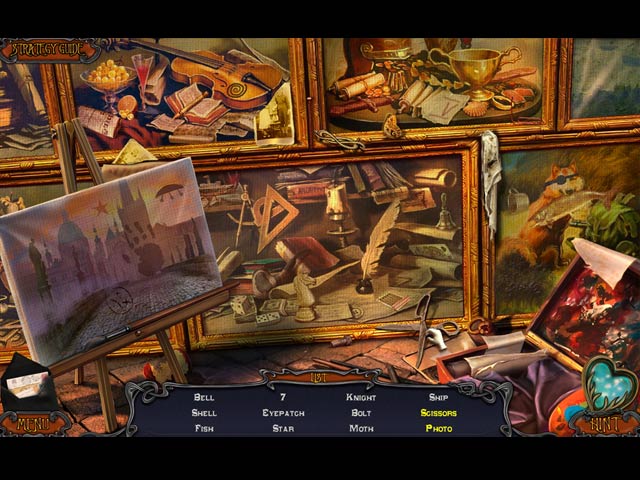 Afterwards, you found out that the train belongs to Charon, the train owner who takes souls over the Stynx. You are sent on the task to find four villains who refused to join the train to the afterlife, if you succeed in the quest, your will be given back your wife. From the sound of the story, you probably know that Haunted Train is no kiddy game. The storyline is indeed unique and very exciting.
We are kind of on the fence about the quality of visuals in this game. Because while the cutscenes are spectacular, crisp and beautiful – the main scenes are a bit dark and look somewhat out-dated. Most of the scenes are normal architectures with nothing to blow your mind, they are pleasant enough though and fit the theme pretty well. Moreover, the voice overs and the soundtracks are great as well.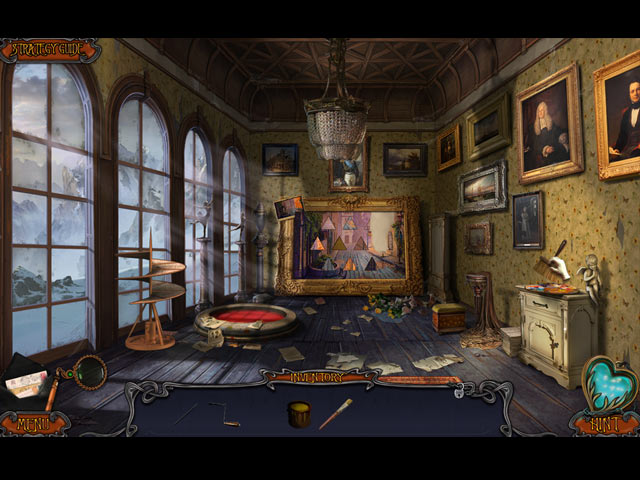 Haunted Train: Spirits of Charon is one of those Collector's Editions that does not show to us why is it worthy of such status. The gameplay is alright with nothing outstanding or original except for The Monocle which can be used to view ghostly people or creatures. Nonetheless, there are no any other WOW factors, neither Achievements nor Collectibles.
All of the aspects of the game remained fairly simple. The Hidden Object scenes are fine and the puzzles are okay, not much challenges. Anyways, we must admit that we did enjoyed the threre and a half hours that the game offered, plus another hour of Bonus Chapter.
As we mentioned briefly above, Haunted Train's extras are not really worth the purchase. Strategy Guide, Bonus Chapter, Wallpapers, Concept Art and Soundtracks – that is it.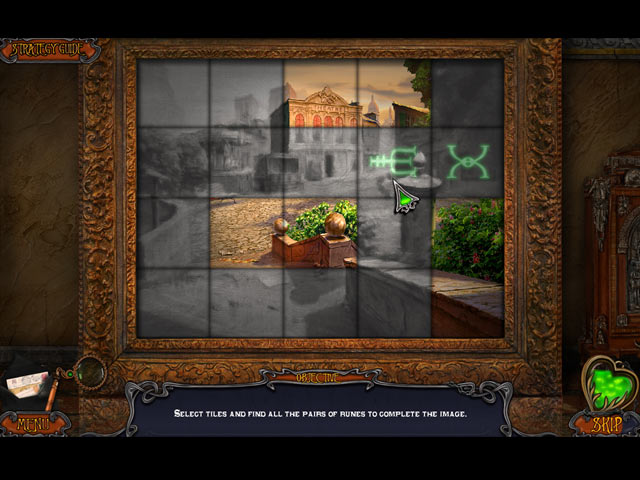 You were on a boat ride to a creepy island when your boat inexplicably crashed. You we up to find yourself stranded in handcuffs in an underground dungeon! Can you escape from your captors and reveal the deep dark secrets of this foggy island in Tales of Terror: The Fog of Madness? As a series, […]
Welcome to Fog Island, the home to the haunted castle owned by the mysterious Jacob Fogg. Can you survive this real-life nightmre in the upcoming Tales of Terror game? Screenshots taken by Jan Thomas
Medium Detective: Fright from the Past from Deep Shadows takes you to a murder scene back in the Victorian era. Rumor has it that the recent string of murders has been the work of a mysterious figure with the name of "Man of Shadows". As a detective with supernatural ability, your job is to stop […]