INFO
Item Reviewed
Dangerous Games: Prisoners of Destiny Collector's Edition
January 6, 2014
RELEASE DATE
January 03, 2014
FEATURES
Widescreen Support
Interactive Jump-Map
Voice Overs
3 Difficulties + Custom Mode
Power Cards
Animal Helper
COLLECTORS EDITION
Exclusive Bonus Chapter
Integrated Strategy Guide
Wallpapers & Concept Art
Soundtracks & Cutscenes
Achievements & Collectibles
Replayable Mini-Games
FOR iOS

For iPad

For iPhone
You have just arrived at Brownville, where you hoped for a new life when you met your new boss, Simon. At a sudden, he invited you to play a seemingly ordinary game of cards but what lies beyond is beyond your imagination.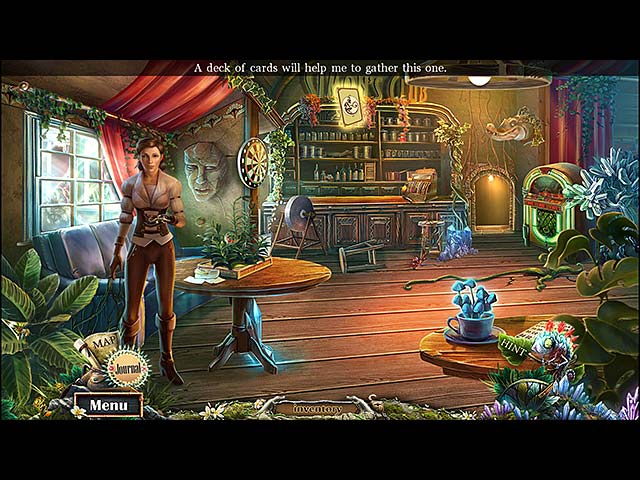 This latest HOPA game from Blam! Games is not just 'game', it is a game within game. The plot is certainly very unique, you not just explore a parallel world this time, but a parallel game world in which you need to win to survive. You be collecting Power Cards, each with different ability to help you on your journey as well as Teleport Cards which are needed to move on to the next level. Dangerous Games has this superbly entertaining and amusing plot which always keeps the game feels fresh, in fact, it is extremely captivating as well.
The visuals are professionally done in this game, all of the scenes are beautifully painted with gorgeous colors. Some might think they are too cartoony, but they are still undeniably great-looking. The characters are varied from humans, animals to fantasy creatures; each is provided with good-quality voice and well-designed look. The music is melodic and fun to listen to, they are not distracting in any ways and are not repetitive.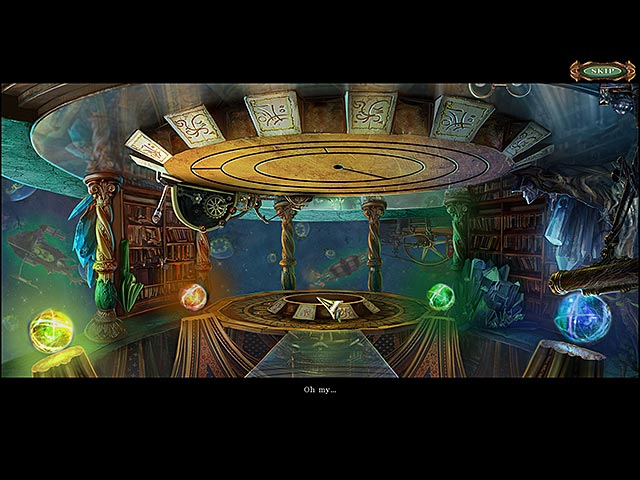 Despite its imaginative story, the gameplay remains pretty simple. It is a little too heavy on Hidden Object scenes we would say, they are nice though, but some variations and maybe a little more focus on the adventure side would be appreciated. The puzzles are not really buzz-worthy but still, they are challenging and fun.
Dangerous Games might be too easy for advanced players as the game is quite linear but the game length is satisfying. The Bonus Chapter is really great with pretty standard length. Achivements, Collectibles and Replayable-Puzzles are included in the Extras section along with the usual Gallery items and a Strategy Guide.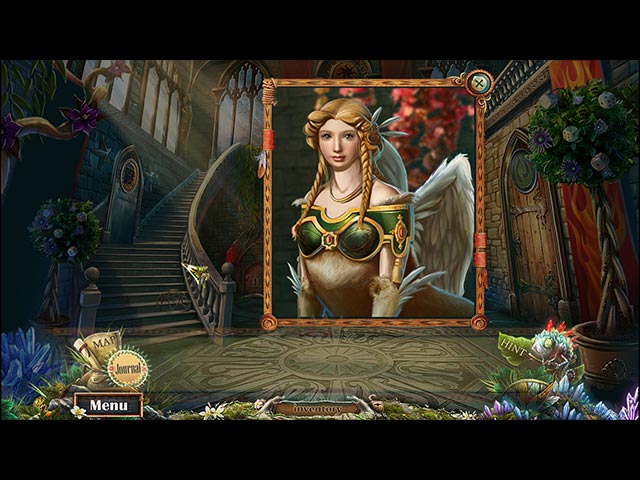 After almost three years of absence, Blam! Games is back in the HOPA scene again under a new name, Mecada Studios. Punished Talents: Dark Knowledge is the third game in this modern-day investigative series. This time, a serial murderer is on the loose at the prestigious university. Can you track him down before he claims another […]
Your brother's been kidnapped, and the criminal behind it has demanded that you investigate! Your only hope of saving your family is by tracking down the other kidnapping victims. Can you stop this mad criminal before it's too late? Find out in Punished Talents: Dark Knowledge this weekend! Screenshots taken by Jan Thomas
You and the fellow scientist nominees for the prestigious Pride of Humanity award are gathered together in a gorgeous European castle. The situation to a deadly turn when there appeared to be a serial murderer, knocking out the nominees one by one! With all the roads out from the castle being cut, can you survive […]