INFO
Item Reviewed
Awakening Kingdoms
January 5, 2014
RELEASE DATE
December 19, 2013
DEVELOPER
Boomzap Entertainment
FOR iOS

For iPad

For iPhone
Awards
Best of 2014
Editor's Choice
Have you ever wished you could stay in the beautiful world of Awakening and never come back? Then, Awakening Kingdoms will give you that chance! Awakening Kingdoms is the official Free-to-Play spin-off of one of the classic HOPA series, Awakening.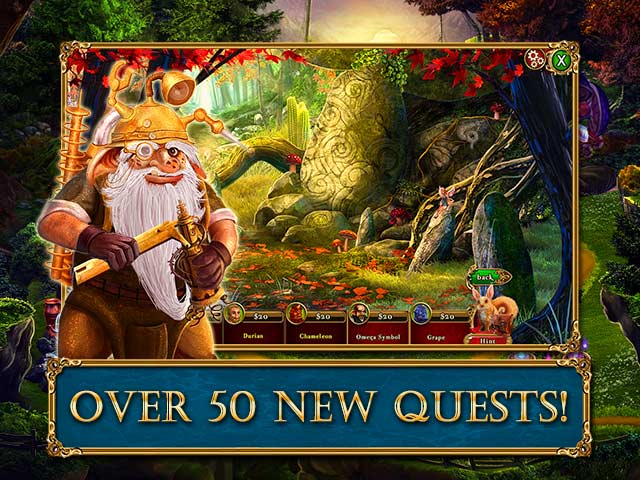 If you have ever played a Hidden Object Free-to-Play game, then Awakening Kingdoms should be an easy start for you but if not, the in-game tutorials covered all of the important areas you need to know. The story in Awakening Kingdoms is completely separate  from the main Awakening HOPA series; Princess Sophia has gone to embark on her journey once again and she left all of the power the restore the kingdom with you.
There are endless quests to complete in Awakening Kingdoms, and a lot of characters to meet – both new and the familiar ones. Once a quest is completed, you will be given rewards, in the form of Coins, Experiences or other special items. As expected, most of the quests required you to search through Hidden Object scenes. Also, there are many HO scenes to play through and more and more will be unlocked as you leveled up.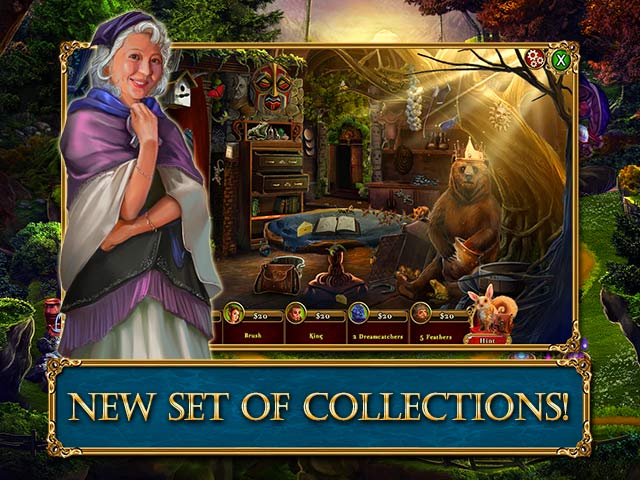 What interesting about these scenes are that each one featured 4 different gameplay modes; List, Pictures, Riddles and Silhouettes – we found Riddles to be the hardest mode. You might found these scenes to be pretty easy to search through because most of the objects remained at their same spots in every play. However, in order to search through a scene, a handful amount of Energy is needed which is probably the biggest annoyance in this F2P game. Plus, the amount of energy needed seem to has increased as you leveled up, no idea why. That is fine as long as the energy are recharging at a fast rate, but with this 5-minute rate, each session of the game is not very long.
Apart from the Hidden Object scenes, there are a lot more features in this new Awakening games. Firstly, the gameplay is spiced up by many different types of mini-games, none of them is specially creative but they are fun to play and offer quite a nice break from all those searching scenes. There are also Collections you can collect and earn reward as well the feature to rebuild the kingdom, moreover, you can put an item on Auction as well as buy items from other players. The shop includes quite a nice range of products, from energy products, resources for mini-games and quests to special bonus items. The game does not rely much on social aspects though, you have the option to add friends and send letters but that seems to be it, we guess there would be more in future updates.
What is extremely fascinating about Awakening Kingdoms is the game's amazing presentation. The main scenes are bright and superbly beautiful, also, the Hidden Object scenes are well-created with good lightning. There is a certain amount of visual effects, they are nice looking and are pleasant for the eye.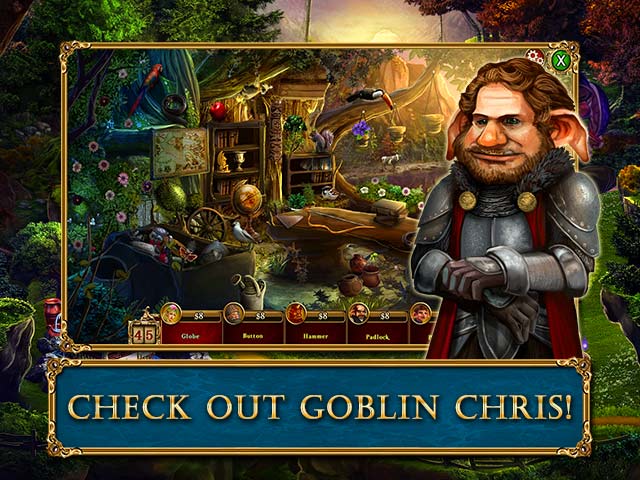 Boomzap is back! Yes, you read it right – Boomzap Entertainment, the once-prolific studio behind hidden object all-timers from Awakening to Dana Knightstone to Otherworld is back with a brand-new hidden object game. In Faircroft's Antiques: Treasures of Treffenburg, travel with Mia Faircroft to the beautiful Austrian city of Treffenburg as she embarks on her […]
Gamehouse Original Stories is back with a new Time Management sequel to the hit 80s TV sitcom of the same name. Guide Julie through a variety of exotic locations as she sets sail on the cruise of a lifetime from Los Angeles to Mexico! But what would happen when she has to deal with a […]
It has been six years since we got out last Sally's game. Now, Gamehouse has brought back this iconic Time Management and gave it a modern revamp. To the disappointment of long-time fans of the series, Sally's Salon: Beauty Secrets is very different from the Sally's games we were used to. Sally is now part […]