INFO
Item Reviewed
Amaranthine Voyage: The Living Mountain Collector's Edition
January 20, 2014
RELEASE DATE
January 17, 2014
DEVELOPER
Eipix Entertainment
FEATURES
Widescreen Support
Interactive Jump-Map
Voice Overs
Hidden Objects Vs. Bubble-Shooter
3 Difficulties + Custom Mode
Diary
Dog Helper
Bow and Arrow
COLLECTORS EDITION
Exclusive Bonus Chapter
Integrated Strategy Guide
Wallpapers & Concept Art
Soundtracks & Cutscenes
Achievements & Collectibles
Souvenir Room & Making Of
Replayable HOs & Puzzles
Lore Book & Biscuit Hunt
Bubble-Shooter Mini-Game
It has been about a year since the release of the first Amaranthine game, The Tree of Life. But Eipix has definitely grown so much in just a year's time, all of the latter products were simply splendid. That is why we had our hopes up for this Amaranthine sequel, only to be impressed even more.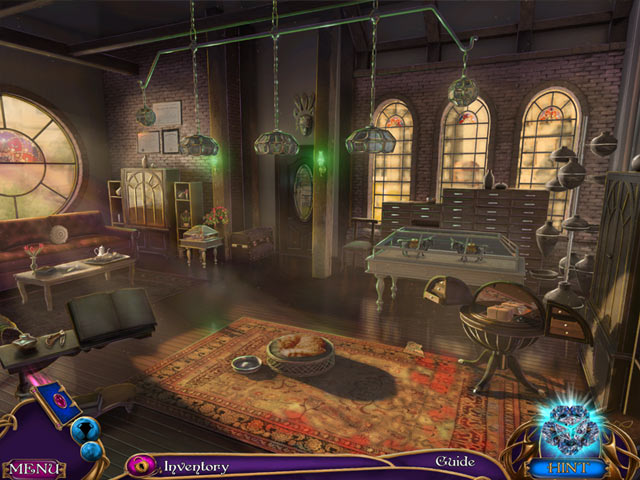 You just came back from a world-saving journey when an old man came to ask you for help. He claims that his son has disappeared and tells you about the portal to another world called, The Three Stones. The Living Mountain is a fantasy game, so the theme is indeed light-hearted. We did not find the story to be extremely  intriguing or super original, in fact, we found the pace of the story to be rather slow but it is interesting enough to keep our attentions.
Apart from the tiring save-the-world story, Amaranthine Voyage 2 excels in almost every aspects. The visuals have clearly improved upon the first game in terms of both quality and the beauty. All of the locations are brightly colored with cutting-edge clarity, the outdoor scenes are attractive while the indoor ones remained stunning. The soundtracks go along with the game perfectly, they are calm and relaxing but not too sleepy – the voice overs are well recorded and go along with the lips of the characters considerably well. One complain though, on the presentation side is that the characters are far too static, despite the cinematics, most of the times their animations are not smooth and could be very annoying.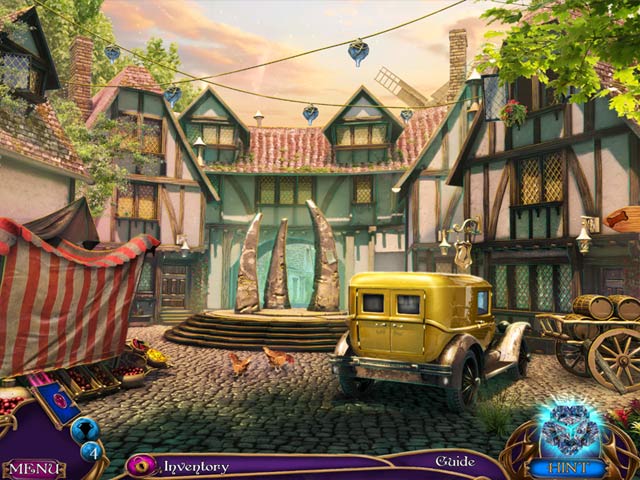 Amaranthine Voyage: The Living Mountain follows the guidelines of a typical Hidden Object Adventure game with a couple of extra features. There is an interactive map to keep you on track, and it is definitely one of the best designed maps in HOPA, beautiful and efficient. Moreover, you also have Bonnie the Dog to accompany you as well as your Bow & Arrow which could come useful from times to times. The Hidden Object scenes are very creative, with varied searching modes plus the feature to switch between Hidden Objects mode and Bubble-Shooter mode. The puzzles are a mixed of old-school ones and new ones, both styles are fun anyways.
For fast players, the main chapter of The Living Mountain is likely to end within 4 hours with an additional of another hour of a solid Bonus Chapter. As for the Collector's Edition, Amaranthine 2 gives you almost everything you could ever ask for from the usual gallery items to some unique extras like Bubble-Shooter mini game, Biscuit Hint, Souvenir Room, Miking Of and the Lore Book.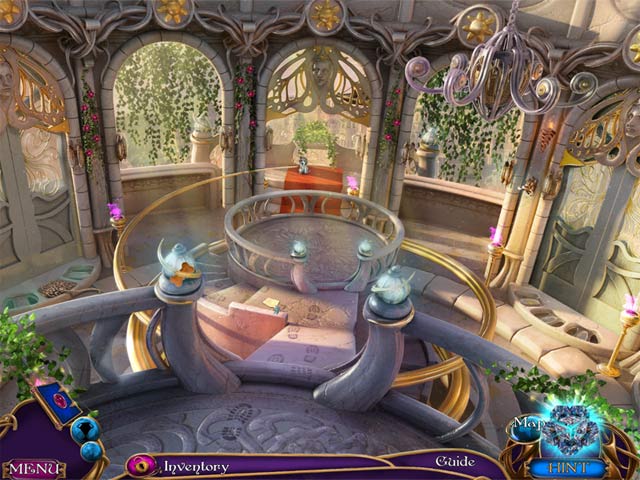 Happy Thanksgiving and get ready for another epic Mystery Case Files adventure! In this twentieth installment of the iconic Hidden Object series from Big Fish Games and Eipix Entertainment, you are tasked to investigate an urgent call from the infamous Manchester Asylum for the mentally insane. A mysterious patient from room 11 suddenly begins drawing a […]
Dreadful Tales: The Space Between was a revelation earlier this year and so, I had high expectations going into this new creepy Hidden Object sequel. In Dreadful Tales: The Fire Within, the legend has it that unnatural, ghostly things happened in the eerily quiet Coldfell Forest. Jill Weaver witnessed this firsthand when her family-bonding time […]
When an inmate at the Manchester Asylum draws a huge crown covering the walls of her cell, you're sent to learn what, if anything, it has to do with your past. But when the inmates escape, there's only one way for you to regain control — find the Black Crown before they do. You'll need […]