INFO
December 20, 2013
RELEASE DATE
December 10, 2013
FEATURES
Widescreen Support
Interactive Jump-Map
Voice Overs
Two Difficulty Settings
Diary
Special Case
In a year full of fantasy and magic Hidden Object Adventure games, The Fog is definitely a nice adult-themed change. It is developed by Alawar Stargaze, a promising developer which is why The Fog is quite a huge disappointment compared to all the other great games from this developer in the past.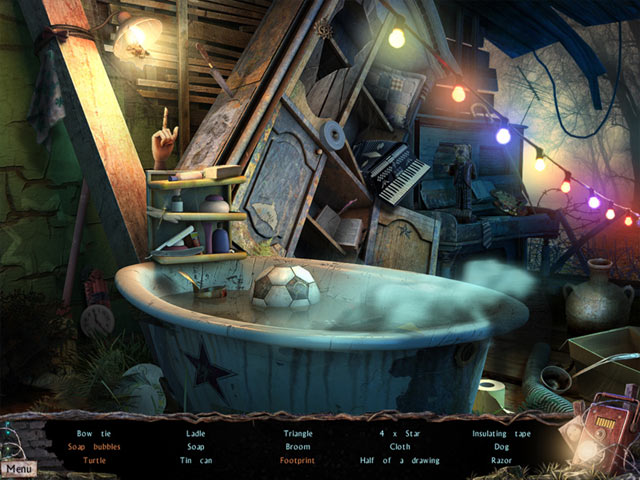 The Fog featured quite a creepy, gruesome story. It started with a car crash as the heroine nearly crashed into a man dragging blood-stained road spikes along the road, just a thought of it already made us shiver. She then set off into the woods and found an abandoned house with evidence of a tragedy happened in the past and a strange fog that crept in from the military base, can you solve the mysteries and escape from this terrifying place? The Fog sure has quite a solid story, it is captivating, exciting and very spooky.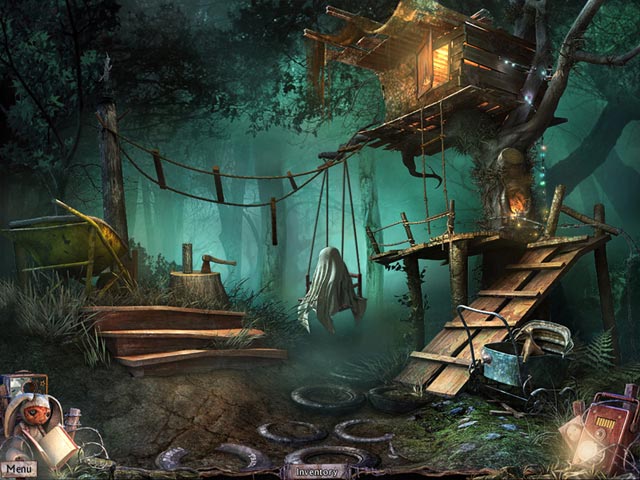 The presentation of the game is not really great though. Yes, there are many locations with blood-stained and disturbing images which are welcomed as they make the game much more atmospheric. However, the graphics and the artwork do not stand out at all – they are very dark, very rough and not really memorable. There are no voice overs for as long as we concern, the music is fine but the sound effects are incredibly distracting.
The Fog is an average game with nothing special. The gameplay is typical, hidden object scenes are standard and puzzles are nothing 'clever' as the game's info page might suggested. There is a map offered but it is pretty useless as it does not allow you to jump and it is nearly impossible to figure out which location is the exclamation mark on the map is pointing at.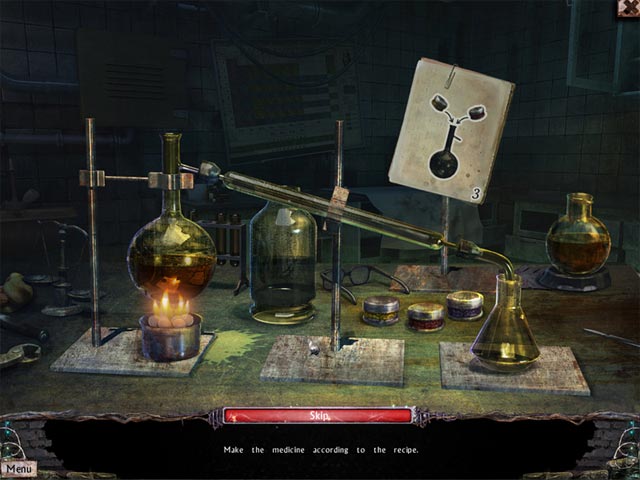 After Melesta was removed from the production of the classic Farm Frenzy series, things seemed to be going downhill. We can all agree that Farm Frenzy 4 was a total mess, and so we did not expect much from this new installment. Luckily, the developer has now been switched again to Alawar Stargaze – and […]
The first Echoes of Sorrow game was such a blast to play at the time it was released, however, there seems to be not much improvement during the three years gap between the first game and this sequel. The story in Echoes of Sorrow II is all about , betrayal and tragedy with a really […]
It seems to be a while now since we get a game by Alawar Stargaze, the last one was Twisted Lands: Origin around August last year. Unlike some other past works by the studio apart from the Snark Busters series, Forest Legends is not a dark or spoy game – it is a magical fantasy game. […]