INFO
Item Reviewed
The Agency of Anomalies: Mind Invasion Collector's Edition
December 11, 2013
RELEASE DATE
December 08, 2013
FEATURES
Widescreen Support
Interactive Jump-Map
Voice Overs
Three Difficulty Settings
Diary
Brain Device
COLLECTORS EDITION
Exclusive Bonus Chapter
Integrated Strategy Guide
Concept Art
Replayable Min-Games
Achievement & Collectibles
The Agency of Anomalies is one of the HOPA classics, featuring previous hits like Mystic Hospital, Cinderstone Orphanage and The Last Performance. Apparently, The Last Performance was not the last in the series…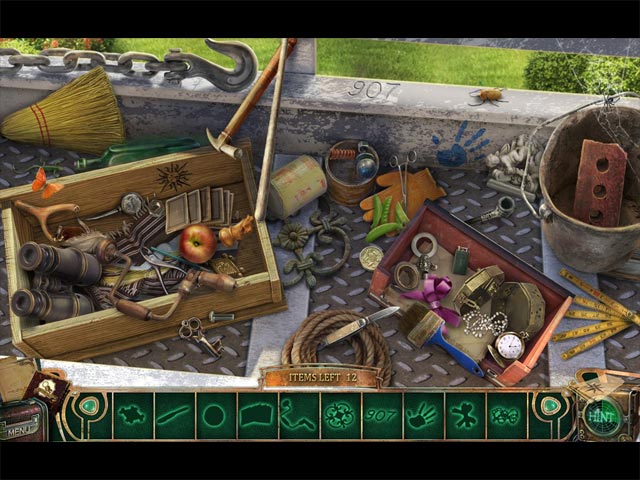 At the start of the game, you are being called for help by a young woman whose husband is being trapped inside an asylum. As you arrived at the place, an evil professor from the Brotherhood has been waiting there to greet you with his terrible plan, you knocked out and woke up trapped inside you own mind. You are smart enough to escape though, and now your task is to free other patients in the asylum from their own nightmares and stop this evil plan. So, Mind Invasion has some merits on the story here – it is very well developed and interesting from the beginning to the end; the concept is not completely new but it is still fun and not overdone yet.
The gameplay in this fourth Anomalies game is extremely entertaining as well. You will be using your Brain Device to explore patients' twisted minds where the environments are full with weird creations and vivid creativity. There are a variety of Hidden Object scenes offered so you will never get bored searching for objects, all of them are well-made as well as enjoyable. The puzzles are fine also, they come in a wide variety and a range of difficulties; many are new while some are those we are familiar with.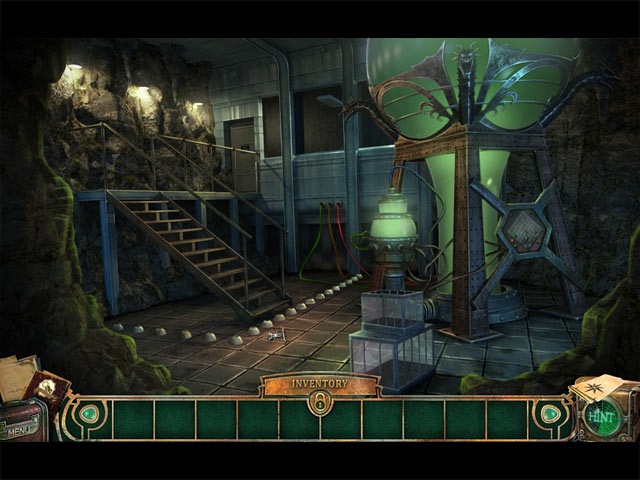 So, what goes wrong in Mind Invasion? We are a little disappointed by the graphics. Most of the times they look great, and we admire the fact that although that the scenes are not too dark. However, we feel like this is a step back from the previous game; the graphics are not really sharp, they look out-dated and foggy, blurry at times. The voices and music are okay though, nothing to complain about.
Moreover, the Collector's Edition of the game is not really worth it, to be honest. The Extras is pretty thin, replayable mini-games, strategy guide, concept art, achievements and collectibles. It does not include even the most basic CE bonuses like Soundtracks or Wallpapers, although some might never used them, they are still nice to have. Plus, the Bonus Chapter is not so good; it is still fun but it is short, over-filled with Hidden Object scenes and there are too few locations to visit.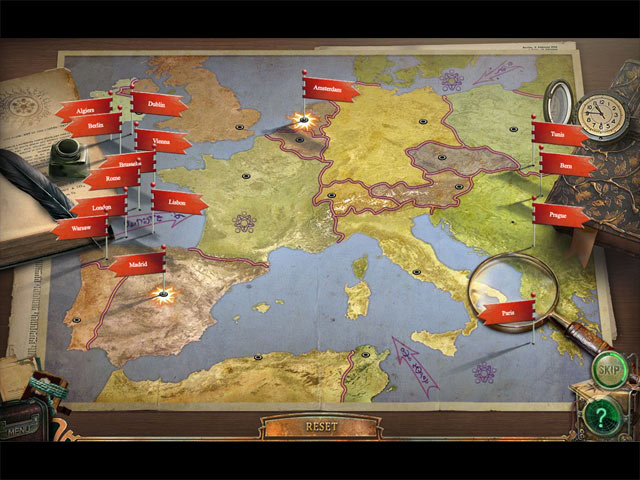 As with any other HOPA franchises, with this sixth game, Orneon seems to be running out of tricks for the Echoes of the Past series. Echoes of the Past is certainly a very popular series that has been around the market since 2009; unfortunately, with each new release, the series keeps getting weaker and weaker. […]
For those long-time HOPA fans, Orneon should be a fairly well-known developer. The team is responsible for hit series like The Agency of Anomalies and Echoes of the Past. We were not exactly impressed with the developer's previous game, Fatal Passion: Art Prison, rated it an average 3 Stars. With this fourth game in the Secrets of […]
Orneon definitely has quite a few well-known HOPA franchises in hand, from The Agency of Anomalies, Secrets of the Dark to Echoes of the Past. Fatal Passion: Art Prison is the start of the developer's new series, sadly, it is not very good. As an uncle, your niece has mysteriously disappeared after her marriage. When you […]